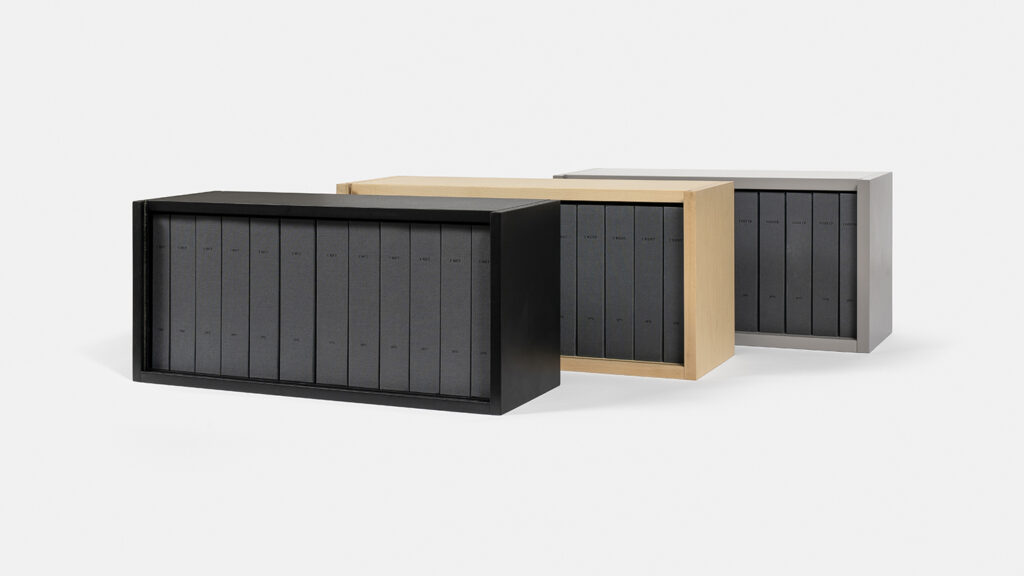 Of all the—
The library of Tama Art University in Tokyo, known as Tamabi, has digitized their collection of publications related to On Kawara. The On Kawara Db includes images and publication information for many exhibition catalogues, but also CD box sets of audio recordings of One Million Years performances. As in, each CD in a box set has an entry and a photo. But no audio.
Hundreds of Today Series paintings and boxes are included, I think from an 1993 exhibition in Bordeaux.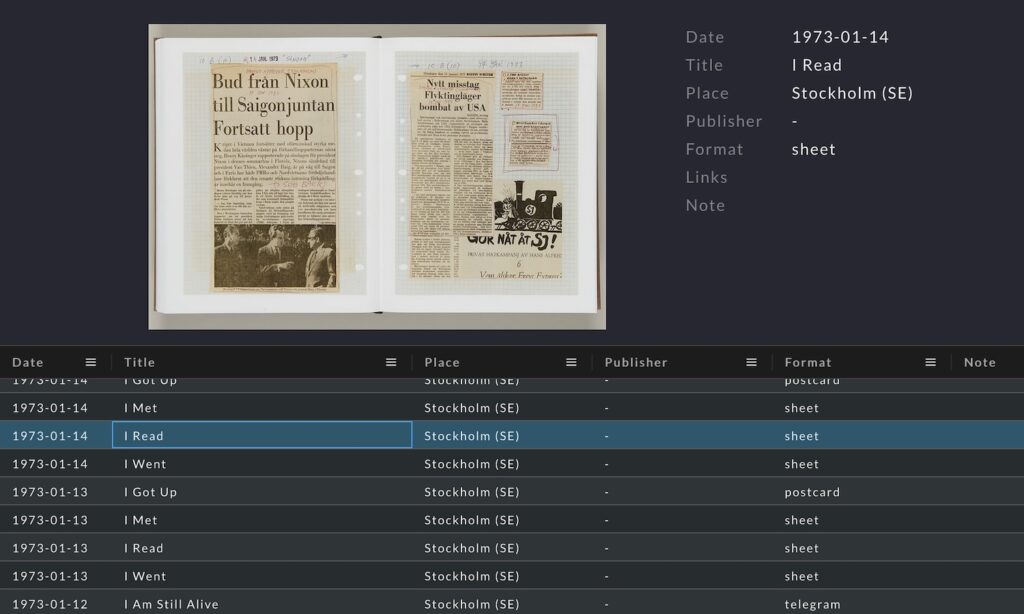 And michèle didier's compilation editions of I GOT UP, I WENT, I MET, and I READ, covering every day from 1968 through 1979 are included, ALL 24 VOLUMES, ALL 16,962 PAGES. By date. I guess all that's left is to digitize every page of the ONE MILLION YEARS volumes? I'll keep checking back.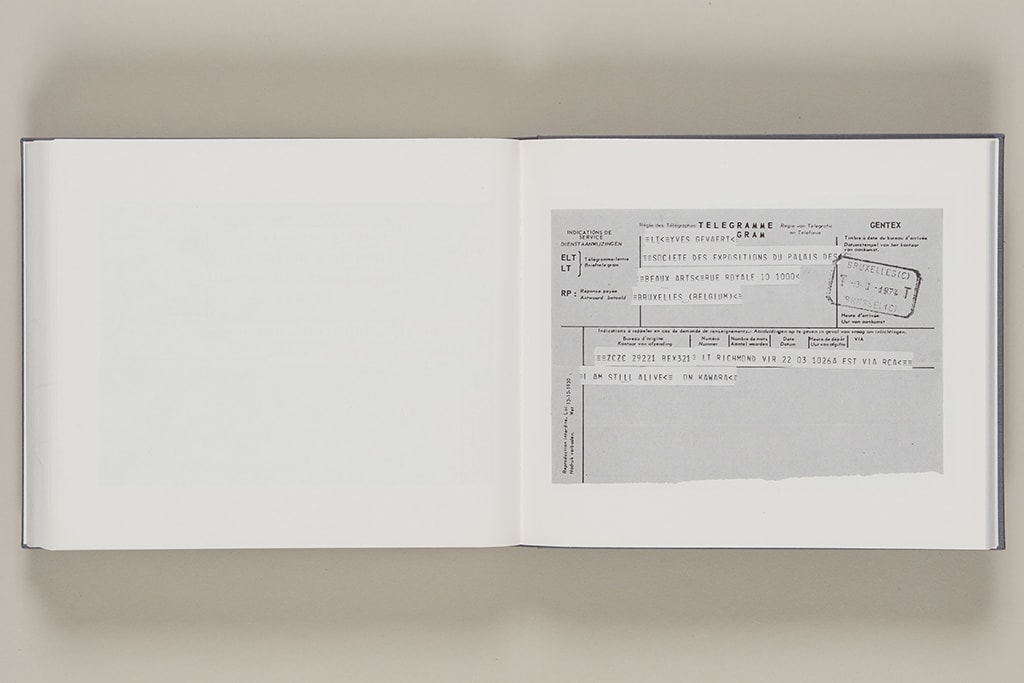 There are also an undetermined—but filterable and countable, be my guest and lmk—number of I AM STILL ALIVE telegrams. Fine, I counted, I got 204. I think they constitute the entirety of the 1978 Edition Rene Block catalogue, covering 1970-1977.
This project feels different after a month of watching Palestinians in Gaza post the same daily declarations to social media, until they don't.
Thanks to Yoshi Hill of Jonathan A. Hill Bookseller for yet another On Kawara deep cut.