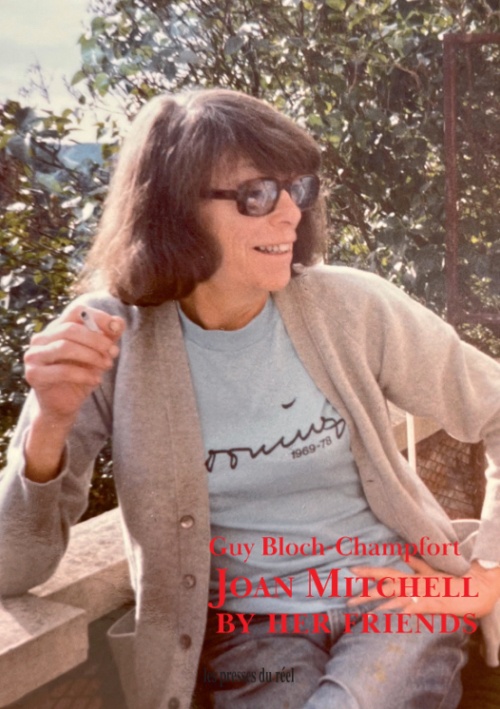 When Guy Bloch-Champfort's book, Joan Mitchell: By Her Friends* came out in English last summer, I—like everyone, I imagine—immediately wanted a souvenir t-shirt from the 1978 inaugural exhibition of The Gallery of Art at The University of Northern Iowa. Alas, my five-month search has been unsuccessful.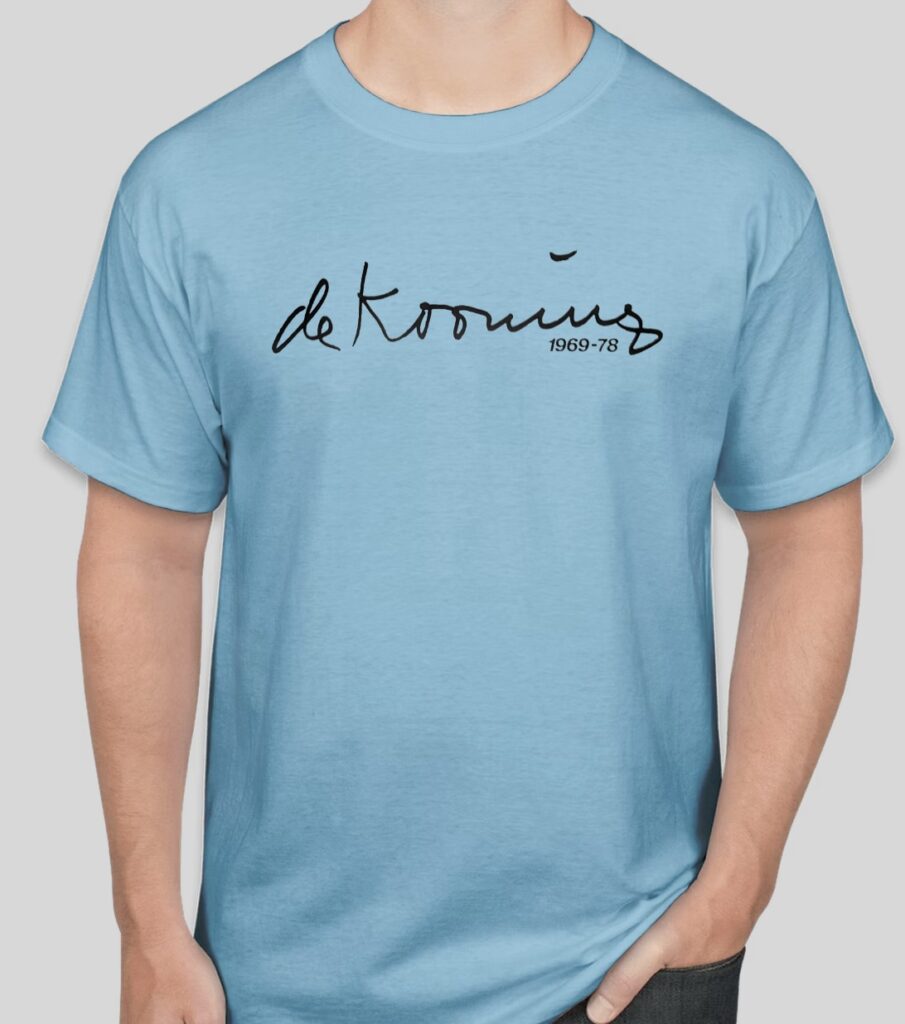 But now Joan Mitchell Season is upon us, and to celebrate, greg.org is offering a facsimile edition of Joan Mitchell's most epic swag [above], screenprinted by hand on a light blue Hanes Authentic T-shirt, and accompanied by a numbered, signed, and stamped certificate of authenticity.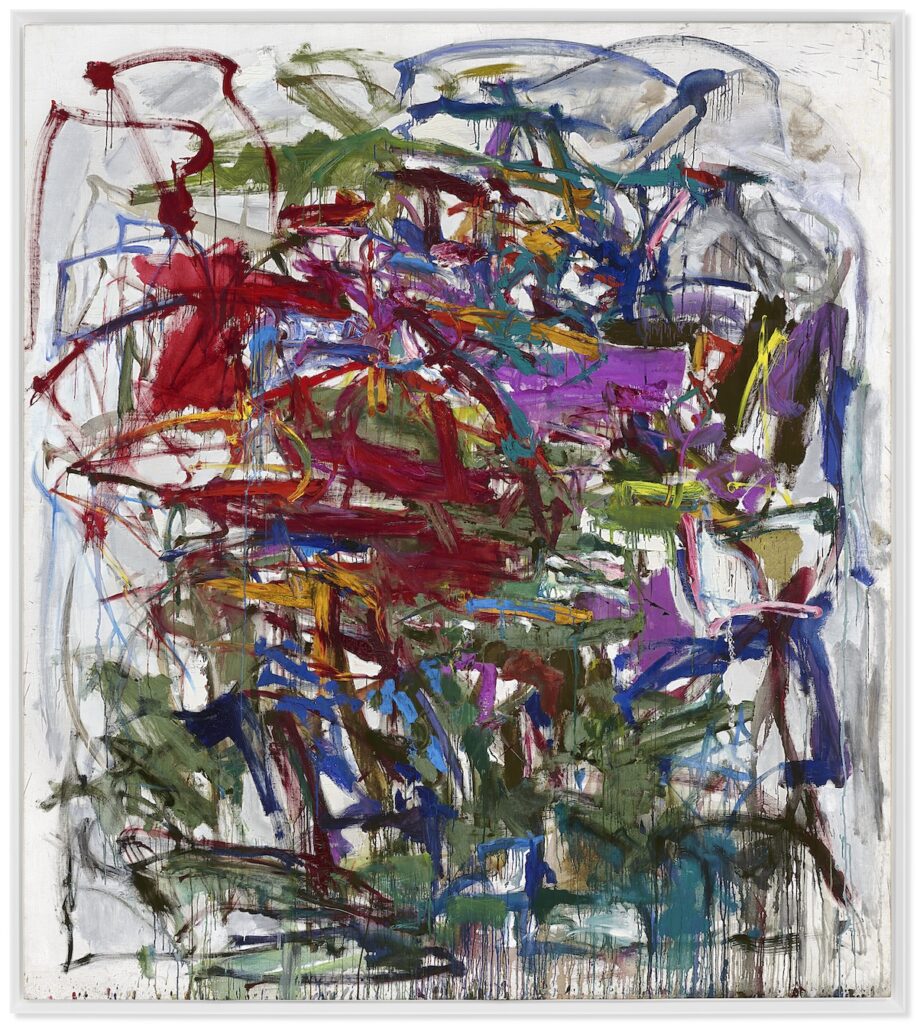 This T will be available to mark this eight-figure moment, between the Thursday evening sale at Christie's of the 1959 painting acquired from the artist's estate/foundation via John Cheim [above],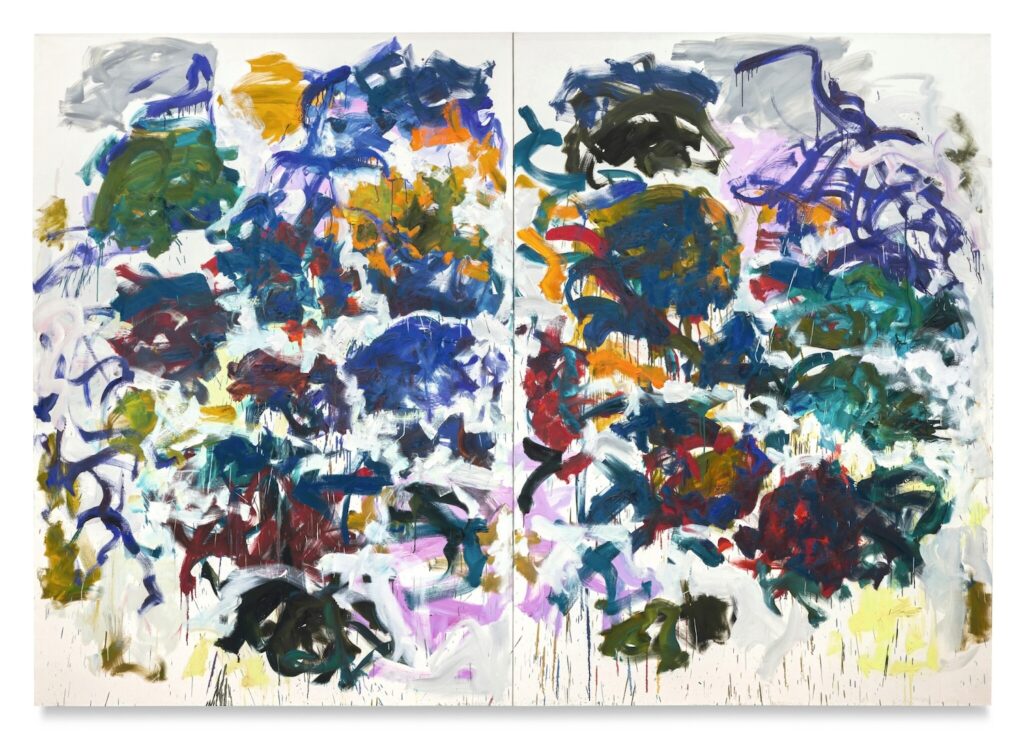 until the eight-figure sale next Wednesday at Sotheby's of the 1991 diptych the artist gave John Cheim before her death. I'd thought to add an element of suspense, as with past conceptual T-shirt editions, but the third-party guarantees on both these works kind of renders that moot.
But maybe the real suspense is whether, with the world falling apart and social media with it, this blog post will have enough juice to make this oblique T-shirt tribute a breakeven project. While burning my own money to celebrate other peoples' $20 million purchases is not of interest, I am glad, as always, to offer a free T-shirt to the successful buyers, upon proof of purchase. Underbidders and everyone else, if you wait until you don't get it, you'll have lost out yet again.
Order your Joan Mitchell Season Commemorative T-shirt before the hammer drops on Sunflowers on Wednesday, 15 November 2023:
[15 NOVEMBER UPDATE: With the sale of John Cheim's diptych for $27,910,500 on a bid of about $22,750,000, Joan Mitchell Season now fully commemorated, and so the T-shirt is no longer available. Thank you for your engagement.]
* Wildly, this book is cheaper (before shipping, at least) at Printed Matter: $39.50, $35.41 for Members
** For some reason, the rendering shows an Aquatic Blue, but the shirt will be, like Joan's, Light Blue. [next day update: I went to see the Hanes swatches, and indeed, the shirts will match Joan's light blue, not some UNC reboot.]