The first show at the University of Northern Iowa's Gallery of Art opened in October 1978. It was a ten-year survey of Willem de Kooning's recent works. I am still trying to figure out what this show was and how this show happened.
The period immediately follows de Kooning's blockbuster retrospective at the Stedelijk and the Museum of Modern Art. It coincides with the artist's permanent move to the Hamptons and his engagement with sculpture and printmaking. He also made several series of large-scale, all-over abstract paintings that are now considered among his greatest works. He was deep with Olga and Joseph Hirshhorn, rapacious collectors who were in the midst of building a museum on the National Mall to hold the art they were donating to the Smithsonian. And he was grappling with depression, alcohol abuse, the side effects of related medication, and the deaths of family members and longtime supporters.
The Gallery of Art at The University of Northern Iowa was temporarily housed in the first phase of what was then called the Speech-Arts Center, because it was to house the departments of art and speech, and the theater. The history of the planning, lobbying, funding, and construction of this building is laid out in great detail at the UNI Library, and I imagine the de Kooning show was seen as a cultural milestone for the building, the university, and Cedar Rapids. The show traveled to St Louis and Cincinnati.
The collection of The UNI-Gallery of Art includes just one work by Willem de Kooning. It is a 6.5 x 7 inch work of ink on paper, illustrated below: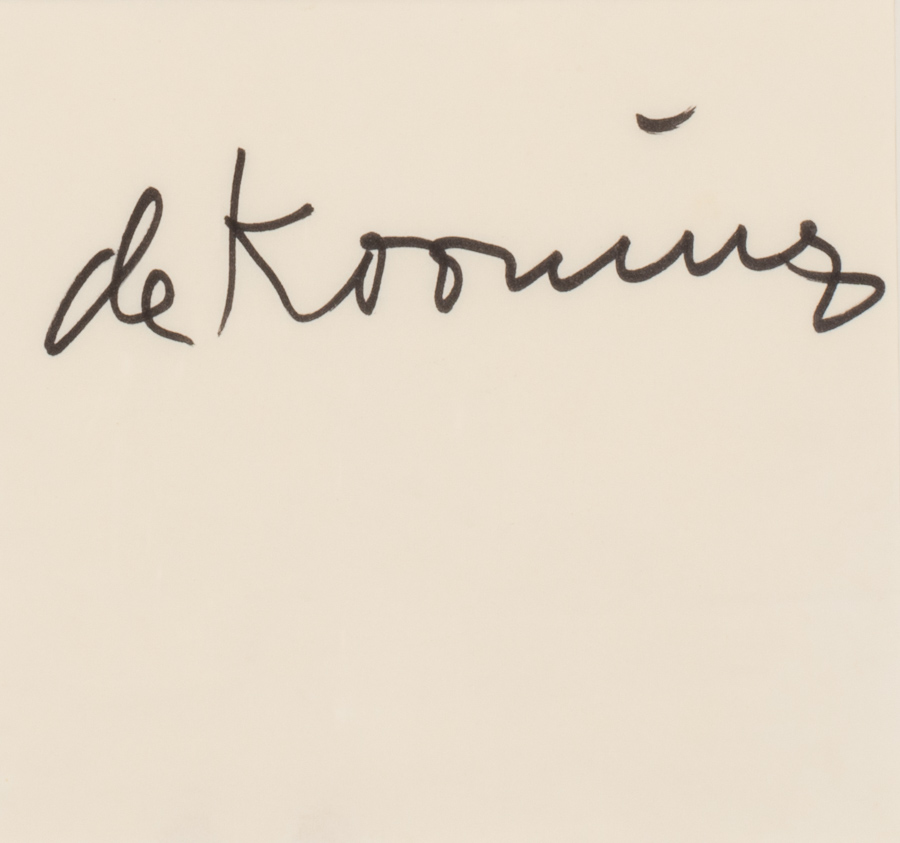 I mean, just what? I have never felt more simultaneously baffled and psyched for a project, and the only thing that will make it better is finding out how Joan Mitchell got her T-shirt in the first place.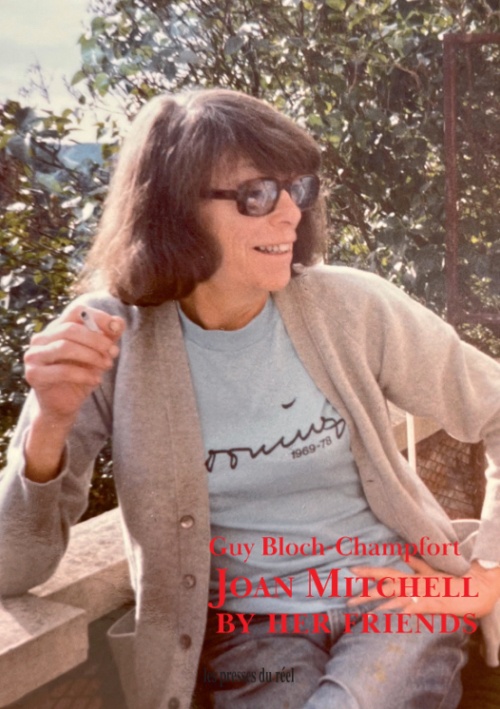 Buy Admire the Joan Mitchell Season Commemorative T-shirt, a limited edition facsimile of Mitchell's light blue souvenir shirt from the de Kooning show at the University of Northern Iowa's Gallery of Art.
Previously: Joan Mitchell Season T-Shirt [9 – 15 Nov]