First of all, this whole Bathing Ape thing? Chill the flip out, people, it's just not that cool. Bape is just Gap for the overly self-involved.
Anyway, TMN's mention of hopstop.com, a site for figuring out subway-to-subway trips in the city, reminds me it's time to post about Norikae-Annai, aka Transfer Info, which is the same service for Tokyo.
It's insanely helpful, if not as easy to start using cold; it gives you multiple trip options, indicating the fastest, cheapest, shortest on-train riding time... For untangling the spaghetti bowl that is Tokyo's train/subway system, it's pretty much indispensable.
I've got picture of Tadao Ando's controversial new Jingumae apartment buildings nearing completion on Omotesando, the treelined main st of Harajuku. Ando's concrete grid with a milky glass skin is starting to peek out of the scaffolding. Unfortunately, much of the opposite side of the street is now glass skin, too, so the street's getting homogenized pretty quick. The interesting part of Ando's buildings may be the courtyards, though. [Mori--who else?--tore down the Dojunkai Aoyama apartment buildings, revolutionary but crumbling 1927 concrete-and-ivy structures that served as incubators for much of the neighborhood's alternative art and design scenes over the years. Oh well.]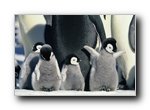 Those penguins are everywhere. Remind me to include subjects in my next documentary that translate into cute plushtoys, because they have marched into every corner of the city.