My thumbnail generator's on the fritz, but here are some pictures I've taken around Tokyo using my Sharp TM-150. It's pretty sweet for a phonecam, because it has a rather rare combination of decent megapixel camera and removable SD memory for cheap and easy mass image transfers.
First up is this Business Software Association commercial running on the Tokyu train: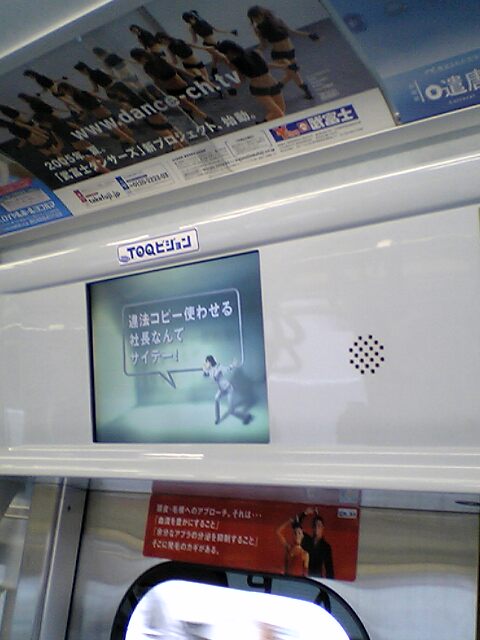 Translation: "Company presidents who make you use illegally copied software are the worst!!"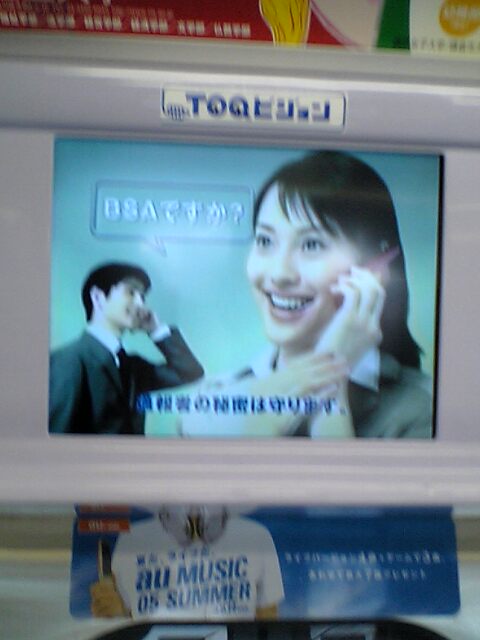 "Hello, is this BSA?"