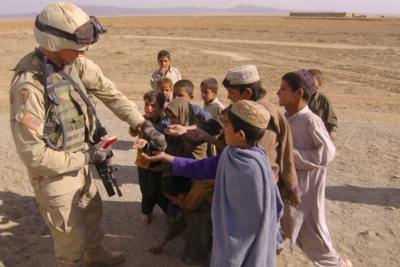 Like death and taxes, the State Department will catch up with you. One day.
From an interview Felix Gonzalez-Torres once did with Rob Storr
For example, here is something the State Department sent to me in 1989, asking me to submit work to the Art and Embassy Program. It has this wonderful quote from George Bernard Shaw, which says, "Besides torture, art is the most persuasive weapon." And I said I didn't know that the State Department had given up on torture - they're probably not giving up on torture - but they're using both. Anyway, look at this letter, because in case you missed the point they reproduce a Franz Kline which explains very well what they want in this program. It's a very interesting letter, because it's so transparent.

Another example: when you have a show with white male straight painters, you don't call it that, that would be absurd, right? That's just not "natural". But if you have four Black lesbian sculptors from Brooklyn, that's exactly what you call it, "Four African-American Lesbians from Brooklyn."
Now, ten years and a couple of months after his death, the State Department announced that Gonzalez-Torres' work has been selected for the US Pavilion at next year's Venice Biennale. Nancy Spector, who wrote the book on Felix--no, the other one; the one that Andrea Rosen didn't write--will curate.
According to the State Department press release, "For the exhibition, Ms. Spector will include a new work, made from a drawing by Mr. Gonzalez-Torres but unrealized in his lifetime."
As Felix's Cuban--I mean, Cuban-American--countryman was famous for saying, somebody's got some 'splainin' to do.
Cuban-American Artist To Be Featured at International Exhibit [state.gov via artforum]
previously: On Politics and Art