Yeah, I've got a post about the MoMA gig with Jim Mangold on Tuesday, which was a lot of fun. Great guy.
But first, this picture from Curbed, which was taken on 21st Street between 10th and 11th Avenues: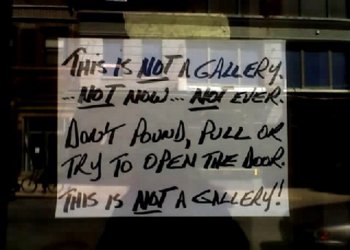 Now compare it to this 2003 shot from the same block: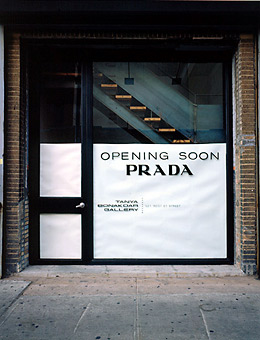 In the end, we're all just food for worms, boys, warming the bench until Miuccia comes.
Art is in the Eye of the Property Holder [curbed]
Elmgreen & Dragset, Opening Soon / Powerless Structures Fig. 242, 2003 [tanyabonakdargallery.com]