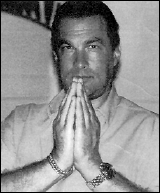 The FBI said Monday that it has recovered a 1778 painting by the Spanish artist Francisco de Goya that was stolen as it was being taken to an exhibition earlier this month.

"Children with a Cart," which disappeared en route from the Toledo Museum of Art in Ohio to the Solomon R. Guggenheim Museum in New York City and was valued at about $1.1 million, appeared to be unharmed, said Les Wiser, agent in charge of the Newark FBI office.

Steven Siegel, a spokesman for the FBI, said the bureau recovered the painting Saturday in New Jersey, but would not be more specific about where or how it was located.
FBI Recovers Stolen Goya Painting
[ap/seattle p-i via artforum]