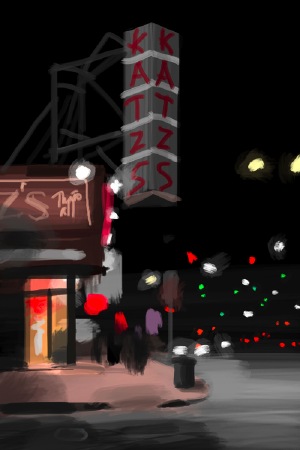 Jen Bekman's Art for The People gallery, 20x200 is having a sale, 20% off all prints and photos through Tuesday. [see details and promo code info here.]
There's a bunch of interesting stuff; among my favorites are Jorge Colombo's iSketches famously created, like his recent New Yorker cover, with the Brushes iPhone App. They're a really nice mix of painting, drawing, digital, and street...what's the word, photography? reportage? Whatever sketches are.
Another great series is Jason Polans' larger-scale prints based on drawings from the American Museum of Natural History. Great stuff.