After watching the first segment at maryandmatt's blog, I was hooked. Mike Wallace, shooting a 1965 episode of WCBS news show Eye on New York in and about The Museum of Modern Art's blockbuster exhibition of Op Art, "The Responsive Eye." [Part 2 and Part 3]
The music, by Specs Powell, a jazz pianist and percussionist who was on staff at CBS, is as stunning as it is jarring. I kept waiting for irony, or Mondo Cane-style sensationalism, or--worse and more likely--the snide philistinism of Wallace's future 60 Minutes colleague Morley Safer, who infamously sandbagged contemporary art in 1993, resulting in, among other things, Glenn Lowry's awesome shutout of Safer from covering the Museum's 1998 Jackson Pollock retrospective. But there was absolutely none. The entire show was serious and straight-up. Part 3, particularly, focuses on arts coverage in the media, and media's culpability in hyping, distorting, or even fabricating trends for their own purposes. I can almost imagine the pitch meeting for "Eye on New York" as a rebuttal of Time magazine's dismissive coverage of "Op Art." "Responsive Eye" curator William Seitz nails it when he kind of laments to Wallace about the impact of superficial arts coverage:
And this, in a sense, does worry me, because it is really, an impact of a--

Well, it's really the absorption of modern art into modern life. And that's something we all wanted, but, uh, it may change the character of the art a bit, too.
But should this be at all surprising? CBS's founder Bill Paley was the Modern's president at the time. Already a long-time trustee, Paley was tapped by David Rockefeller for the position in 1962, and to succeed him as the first non-family chairman in 1968.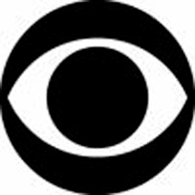 A couple of folks on Twitter have suggested, rightly, that MoMA should screen this awesome program. As it turns out, they already have been, since 1967. That's when the Museum's Junior Council announced the creation of a Television Archive of the Arts, a three year effort which had actually begun identifying, reviewing, and acquiring film and television media about art and artists in 1964. The Archive began when museum officials learned that some of the films and tapes--they don't say which--were in danger of being destroyed or lost.
The Archive was to be housed and made available in the new International Study Center, which was under construction. [It's now demolished, but it stood on the west side of the sculpture garden, about where Taniguchi extended the glass corner of Cesar Pelli's tower. It's funny to remember a building and space so clearly, only to realize that not only is it gone, it's just as likely no one knows what you're even talking about.]
The PDF archive of MoMA's press releases is absolutely incredible, by the way. Here are the announcement of the Archive, and the initial checklist. The first 64 programs from ABC, CBS, NBC, National Educational Television, and NYC's Channel 13 included dozens of artist interviews and documentaries.
One thing that stands out, though, is that only CBS, and only programs like "Eye on New York," donated their own archive of complete interviews and extra footage. Maybe this was because Gordon Hyatt, the producer, was also on the Junior Council's committee which put the archive together.
I'm probably long overdue to point this out, but this is really why I'm writing this post: for almost ten years, I was the co-chairman of MoMA's Junior Associates, which is the successor group to the Junior Council, and I joined the Film Department's committee after stepping down. And yet so much of this history is completely new to me. So much of the Museum's activities and programs are professionalized now, but I can still recognize the deeply ingrained culture of, for lack of a better word, "amateur" involvement. It's really rather remarkable, and it has been for a very long time.
[maryandmatt.net, thanks andy]