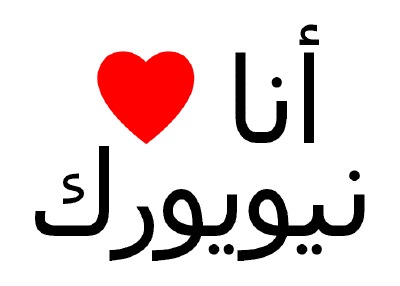 John Emerson saw an "I [HEART] NY" flyer in Arabic posted in the East Village a few days after September 11, 2001. He posted a large, printable graphic version on his blog a year later.
A few months after that, I noted that Maurizio Cattelan had created a

t-shirt in an edition of 100, which was sold via Printed Matter. The Printed Matter folks now have no idea what the story was, and I'm waiting to hear back from Maurizio, but I think it's way past time for another edition.