From about 44 minutes into John Ruth's 1975 TV documentary, The Amish: A People of Preservation comes this picture of a horse-drawn, single-row corn picker in what looks like galvanized steel:
It's about right here that the sculptural beauty of this machine--I do believe it's a Dearborn-Wood Bros. single-row corn picker, perhaps a precursor to those designed by Clarence Richey and John O'Donnell in 1956 after Ford bought in the company--starts to sink in:
And as soon as you're caught up in the unexpectedly futuristic, asymmetrical, jet wing-like, origami-like form,
it's gone.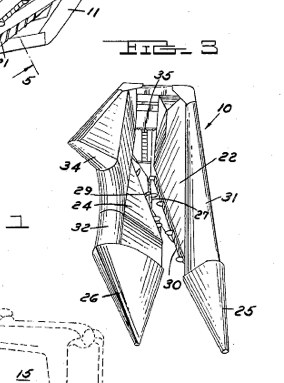 On another note, the Amish in 1975 appear to have been a lot less self-conscious about cameras in their midst. I blame Witness.
The Amish: A People of Preservation [folkstreams.net]