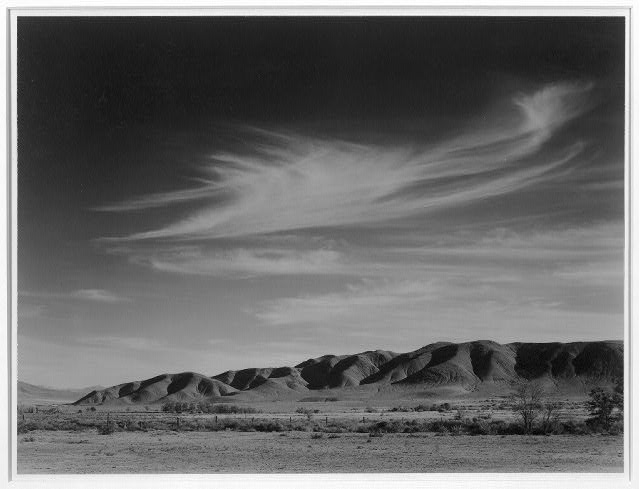 Someday this will all look and sound really coherent, I swear. But for going on, wow, 20 years, some of the most powerfully influential photos for me have been the images Ansel Adams took at Manzanar, the desert prison camp where Japanese-American families were interned at the outset of WWII. Deeply outraged that the US government would imprison its own citizens en masse, Adams set off to document the situation in 1943. In late 1944, he published a book, Born Free and Equal, which contained his text and a selection of the photos.
I spent years chasing down a copy of the book. And collecting prints from the series. And working with the Museum. And yet it was somehow only last week that I found out that in November 1944, Adams' Manzanar photos were exhibited at the Museum of Modern Art.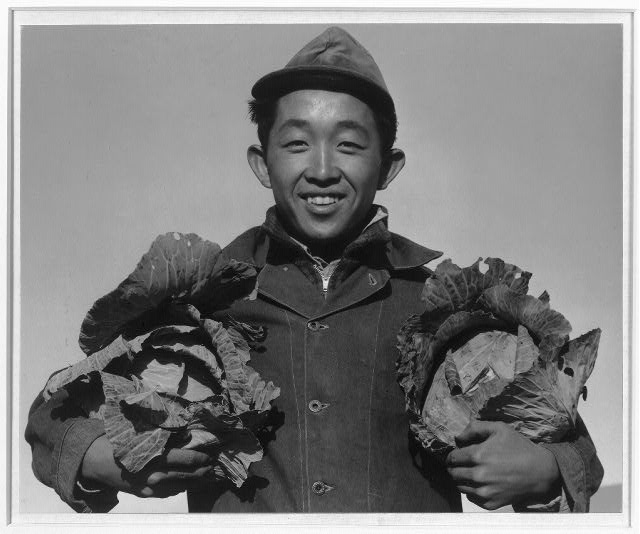 Given that Adams had been asked by Edward Steichen to join his elite Naval Aviation Photography Unit, and that Adams was close with the Modern's photography curator Beaumont Newhall and his wife, one might think that Adams' wartime photos would have received the same prominent promotion and large-scale exhibition printing that Steichen's Power in the Pacific show received a couple of months later.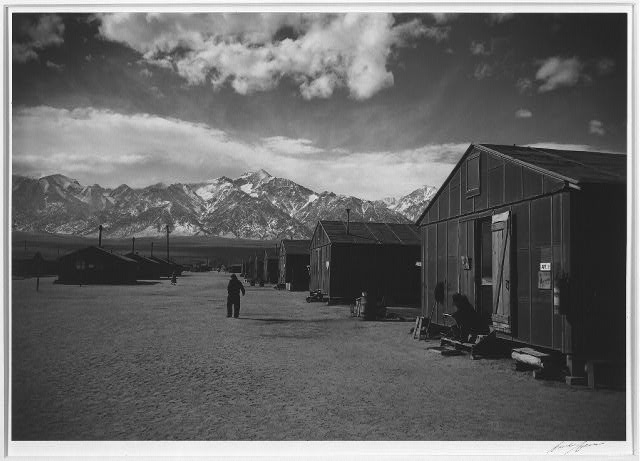 And one would be deeply and completely wrong. According to the most tepid press release in the Museum's history,
A series of sixty-one photographs showing the life and activities at a relocation center in California form an exhibition opening in the auditorium galleries of the Museum of Modren Art Friday, November 10, under the title Manzanar: Photographs by Ansel Adams of Loyal Japanese-American Relocation Center. Mr. Adams has also written the accompanying text. The exhibition, an unusual demonstration of the use of documentary photography, will be on view through December 3.
The exhibition is described as "an activity of the Museum's Photography Department," and its acting curator, Nancy Newhall. Pull every string he has at the Museum, and still the best Ansel Adams can do is a three-week show in the basement.
Ansel Adams donated his Manzanar photos to the Library of Congress [loc.gov]
Previously: I Mean, Just Look How Happy They Were! [greg.org]