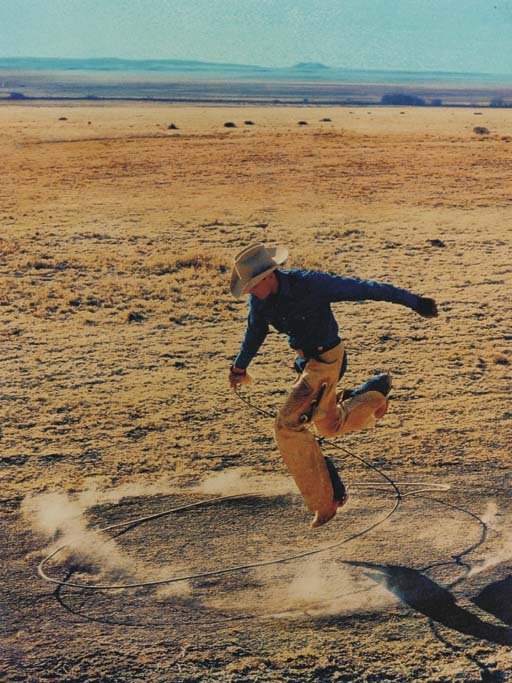 It's taken a while, mostly because I've been slack about following up on them, but the artist proofs from the 20x200.com edition of my print, Untitled (300x404), are in the mail and should be here very soon. I've seen the smaller sizes--they looked sweet enough for me to go ahead with the 20x200 edition--but it's the largest sizes I'm most eager to see, especially the 30x40-inch print, which is the same size as Richard Prince's Untitled (Cowboy), 2003. The next project will be to get the two works together, Untitled (300x404) and Untitled (Cowboy), and see them side by side. Which means tracking down the Princes in their natural habitats.
Untitled (Cowboy), 2003, is an edition of 2, with one AP. It's Ektacolor [Ektacolor being a more marketable way of saying C-print] on board. I know the owner of one of the two editions. As it happens, Prince donated his AP to Tibet House, which auctioned it at Christie's in 2004. [It was purchased for $298,700 by Michael Crichton, who died in 2008. It was sold again last May for $602,500.]
At first, I assumed that Prince's work had been donated for a typical charity auction; in reality, that was the only piece in Christie's contemporary evening sale to benefit Tibet House. Apparently, it was arranged by Tibet House's art advisor, the independent curator/advisor Diego Cortez [the pseudonym of James Curtis], who is something of an artwork donation impresario. He also arranged for Prince to donate artwork to The Wooster Group, and he got Prince to design the poster for TWG's production of Hamlet.