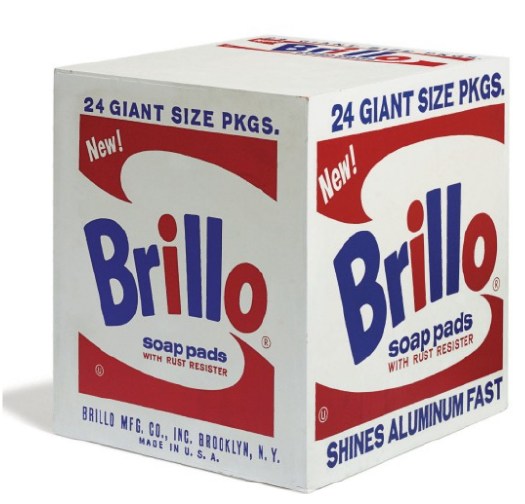 The close follower of the Warhol Brillo Box saga will surely find amusement in the details of Lot 137: a Pasadena Type box that once belonged to Warhol's early early LA dealer Irving Blum at Christie's upcoming Morning After sale.
You know, things like the date ["Executed in 1964-1969."] and the provenance ["Irving Blum, acquired from the artist"].
Which, like the so-called Oberlin Boxes John Coplans got from Warhol for curating his first museum show, was one of the 16 or so extras made when Warhol authorized Coplans to fabricate 100 for his Pasadena Art Museum show in 1970.
Nov. 11, Lot 137: Pasadena Type Brillo Box, est. $350-450,000 [christies.com]