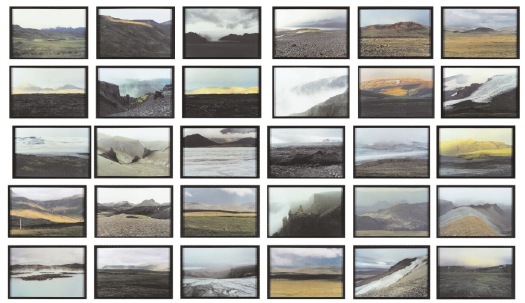 I am aware of the argument that because a) I have never spoken to anyone at the Smithsonian1 about this show, it follows that, b) the specific venue, date, and funding for this show being, to say the least, TBD, my announcement of it is premature.
There is another argument, however, that a) it's been over ten years since I first conceived of it, and in the intervening years, and b) the artists and works in the show have remained both stable and intriguing, and c) no one else seems to have made a similar curatorial investigation, my announcement is, in fact, long overdue.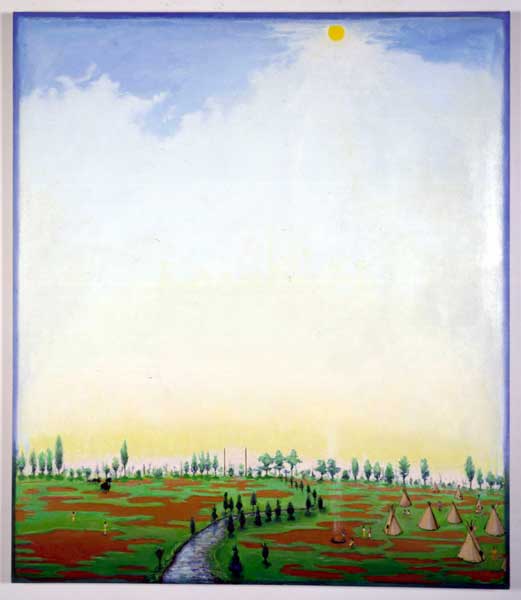 And one could argue that, with George Catlin's American Indian Gallery now deinstalled at the Renwick, seemingly permanently, there's no better time than the present. Or the future.
Anyway, They're understandably overshadowed by the portraits, but I've always thought there was something fascinating and proto-photographic about Catlin's landscapes. Catlin's whole Plains Indian project was documentary, a function of painting that was soon to be usurped by photography. The landscapes feel like the most direct account of what Catlin actually saw on his road trip [and boat trip] to Indian Country.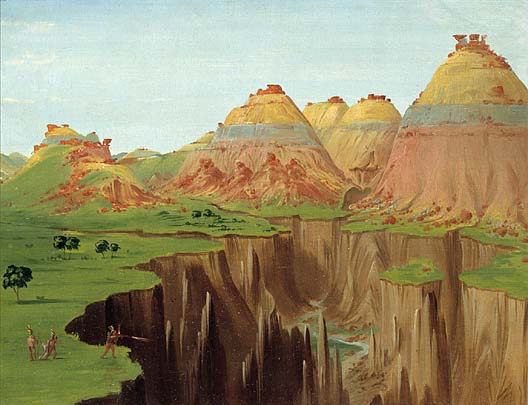 Unlike the epic landscape painting of, say, the Hudson River School or Caspar David Friedrich sought to capture the sublime and the overwhelming, transcendence or romanticism of Nature, Catlin's landscapes seem content to have captured a moment. They're like snapshots, with all the freshness, immediacy, and banality that entails.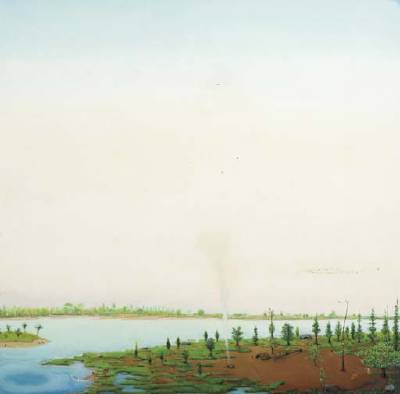 And seen together, the landscapes, like Catlin's paintings of Indian scenes and ceremonies, reveal both typologies, and the artist's own pictorial and compositional modes.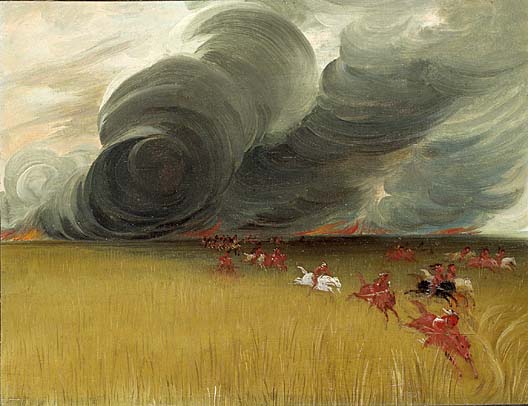 Olafur Eliasson's The Landscape Series (1997) stood apart from most of his photogrids up to that point; instead of cataloguing a feature in the landscape--cave mouths, or lighthouses, or glacier boulders--it catalogued views, the very idea of a Landscape.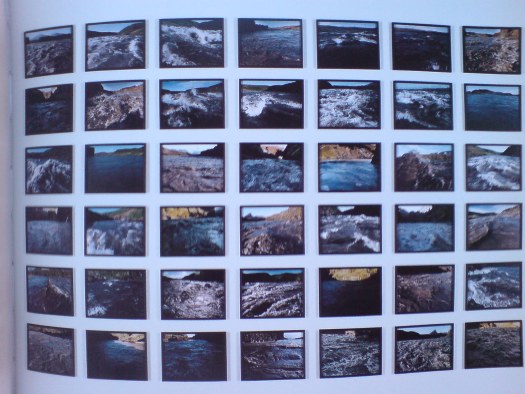 In the following years, Olafur added another strategy to his photography, which resonated even more closely with Catlin's process. The Walk Series (1999) and The River-Raft Series (2000) are comprised of photos taken along a journey. They document the artist's passage through and perception of the landscape.
Verne Dawson, meanwhile, is a vital conceptual link between these two otherwise disparate artists. Especially in the late 1990s, Dawson was painting in what might be called an enlightened retro vernacular style. His self-consciously simplistic technique and subject matter felt like it might have come from the Catlin era, but for two factors: his fantasist scenes featuring both Indians and airplanes collapsed or distorted time [or History, really]; and their savvy embrace of abstraction betray Dawson's existence on the near side of 20th century painting. The skies on some of his paintings remind me of a less depressed Rothko.
And yet. Dawson's mythologies underscore the exoticism, stereotyping, and subjectivity that Catlin's project could ultimately not escape. And the quick, sketchy, painterly reductivism of Catlin's landscapes have an abstract quality that feels impossibly modern.
Once you lay out the discussion between painting and photography, abstraction and landscape--and by you, I mean me--then I'd want to bring folks like Liz Deschenes into the show. And if they give me some more rooms, I'd probably put the original Western photographers in there, too, like O'Sullivan, maybe coupled with Mark Rudewel, or Trevor Paglen.
Catlin set out to document and preserve a world that he knew was being lost. Dawson imagines a world that seems like it might have been, but wasn't. And Eliasson reveals how the reality we each construct is continually disappearing as we pass through time.
Or something like that. I think I still have a little time to work out the details.
1 Of course, it doesn't have to be at the Smithsonian; I was just trying to make it easier to get the Catlins.
[images via si.edu, gbe, and wherever]