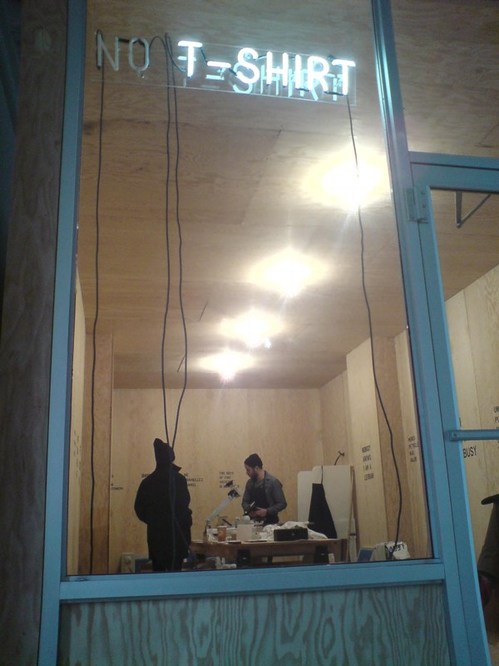 Has it already been two weeks since I went to Rirkrit's show at Gavin Brown? Sheesh. Despite being there on a Thursday, there was no soup, but there were T-shirts. Nick was cranking them out, and I wanted to get one.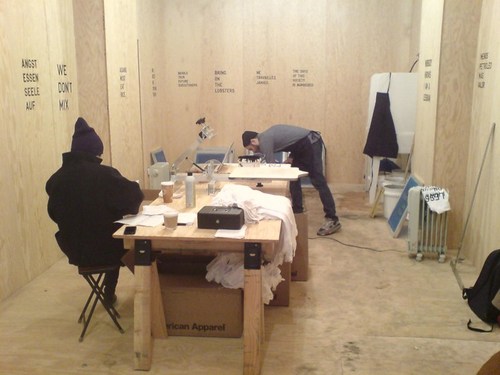 But I was stymied, couldn't decide which of the 24 different sayings I wanted. And since they didn't have my size anyway [XL, just one X, thank you], I knew I wasn't ever going to wear it, so. So I got them all. Which Nick thought was amusing. Apparently hadn't happened before. He gamely offered to crank them out while I talked to Gavin, but we decided it'd be easier to just pick them up later.
Or ship them, since he also still had a stack of orders from the opening. And then I went out of town, and I'm all, maybe I should send a couple of my goons over to the gallery and have them throw the shirts in the back of Gavin's car and hotfoot them over to me.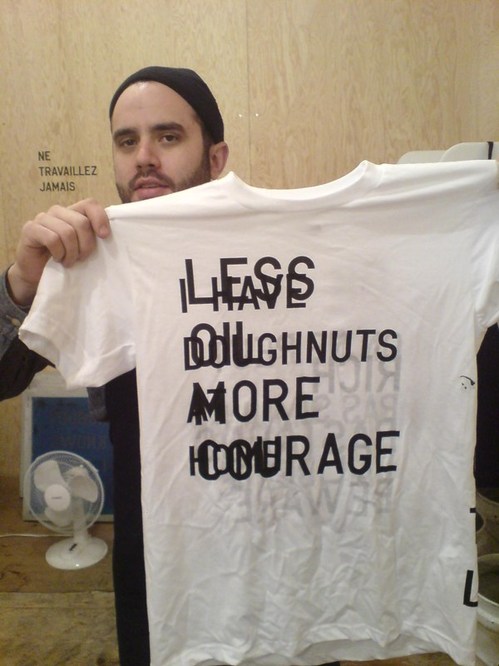 Maybe I'd tell them to only give the car back if they threw in a couple of the test shirts and rejects. Less Doughnuts More Courage. I Have Oil At Home.