So when I first published the Richard Prince Canal Zone YES RASTA book in March, I got some nice responses from people, including a couple of folks who suggested I look at joining ABC, the Artists' Book Co-operative. ABC is an interesting-looking coalition of artists and photographers who come together to support and discuss print-on-demand publishing and to bring attention to their projects.
As it turns out, Printed Matter is hosting a reception and conversation tomorrow night with active members of ABC, which is in conjunction with an exhibition of ABC/POD titles that runs until June 30th.
It should be positively informative and delightful, and I look forward to going, to meeting some of the folks there, and to possibly seeing a greg.org reader or two as well. At this point, I think I will not endeavor to join ABC, but to continue to admire them from a distance.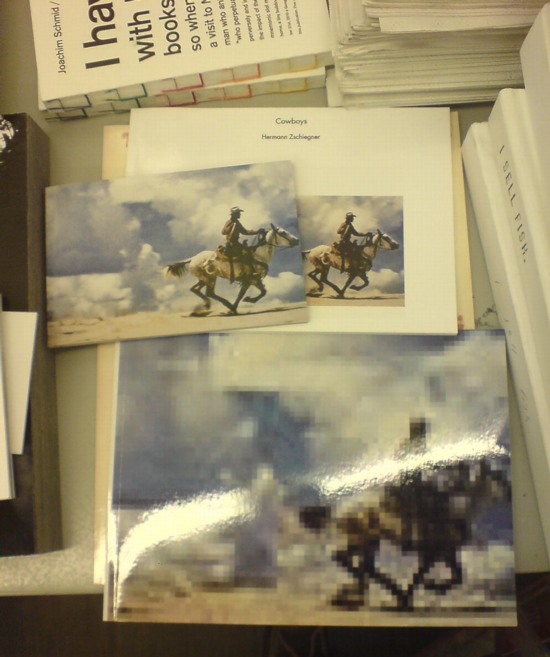 Seeing as how they already have at least one guy who copies jpegs of Richard Prince cowboy photos in volume, and another who just released a collection of Google Maps images showing of the peculiarly aesthetic polygonal camouflage technique used to obscure sensitive sites in the Dutch landscape, maybe a little more distance would be better for all concerned.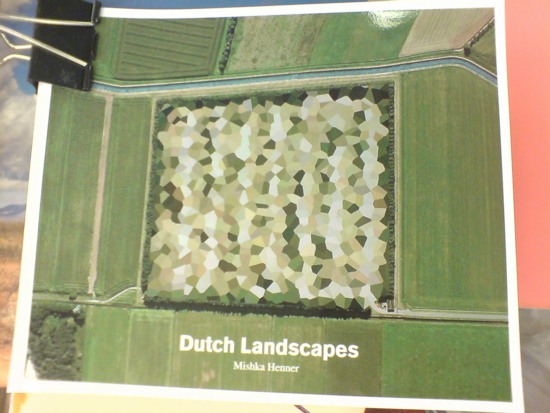 ABC Artists' Book Co-operative conversation and reception, Thursday, June 16, 5-7 PM [printedmatter.org]