Between 1981 and 1985, Paul Tschinkel and Marc H. Miller produced 17 episodes of ART/newyork, a subscription-based video magazine about contemporary art for use, incredibly, in public schools and libraries.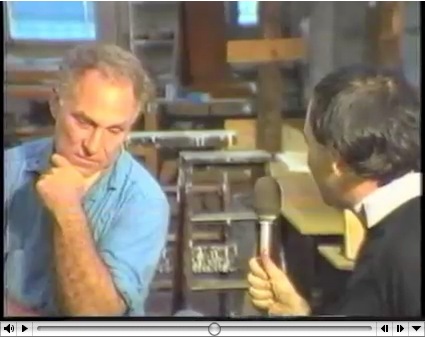 Their 1982 interview with Richard Serra, a Yale classmate of Tschinkel's, came just as the Tilted Arc controversy was heating up. And speaking of heating up, hoo-boy, does Serra get going about the Pennsylvania Avenue Development Agency conflict with Robert Venturi. Fiery fun stuff.
His 1980 interview with Douglas Crimp covers a lot of the same PADC territory with a bit more specificity. By pointing out, for example, that Venturi's proposed motif was also favored by Albert Speers, not just that they might as well stick swastikas on Pennsylvania Avenue.
But his story about being told that he'd never get work in this town again is basically the same.
Also interesting, if less incendiary: Serra used to exhibit models of site specific projects-in-progress, such as this rather sexy steel tabletop version of Twain. Do want.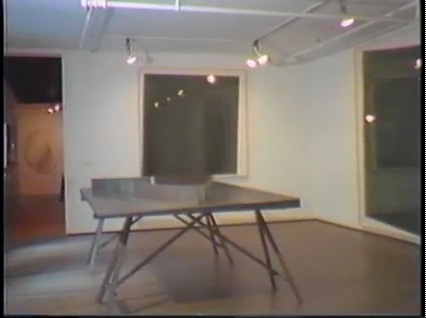 ART/newyork - Richard Serra's Tilted Arc artist interview [98bowery.com]
order copies of ART/newyork to this very day [artnewyork.org]