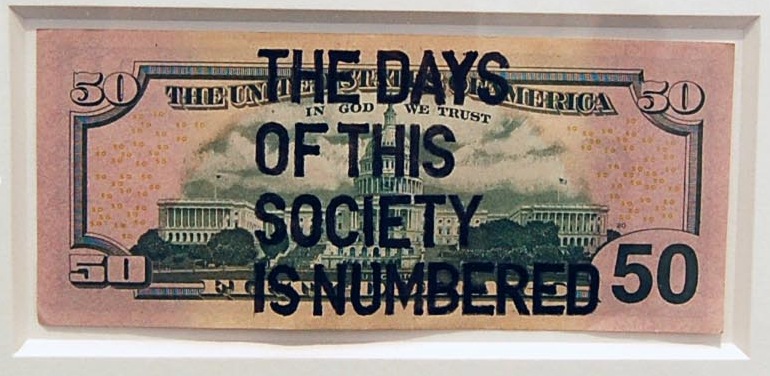 Rirkrit Tiravanija, ink on paper, shown at Gavin Brown's Enterprise in Nov-Dec 2008 as part of JG Reads, image: detail of a shot by James Nova from the opening. j-No has more images of two other dollar bill drawings.
Here's a 2 min or so clip of the 10h16m film, shot that summer in Giorno's Bowery studio.
For details of the show, check out contemporary art daily.