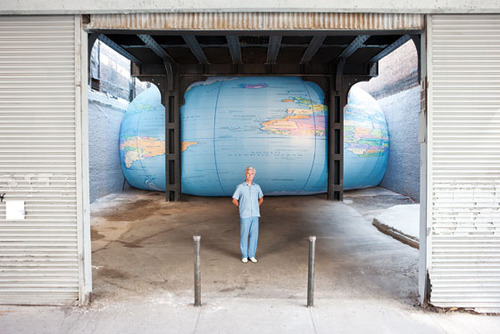 image: nymag
The awesomeness of David Byrne's giant, inflatable globe shoved under the High Line gives us a good chance to look back.
To remember David Byrne's pioneering show of PowerPoint Art at Pace in 2003.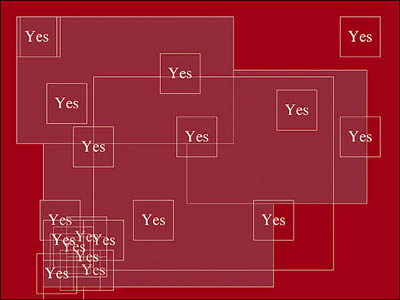 And also to hope that Joshua Foer's got someone updating his "A Minor History of Giant Spheres," which is, of course, my too-infrequently cited source of inspiration for my satelloon fixation.