Looking through Social Photography II, Carriage Trade's second Phone Camera benefit auction, I find this photo by Sarina Basta, Zapata Headquarters, Cuernavaca, and I'm like, Zapata? I swear, I've seen this before.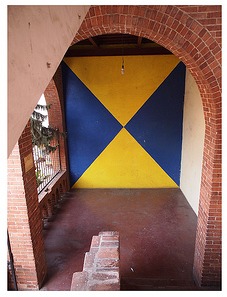 But not quite.
In the Diego Rivera murals exhibit at MoMA, there's a full-size X-ray image of the artist's iconic, Agrarian Leader Zapata, which shows the fresco panel's internal steel bracing structure.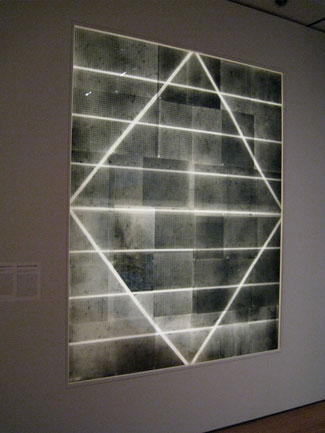 Here's an image of it from Jill Krementz's remarkably comprehensive coverage of the preview for New York Social Diary. Krementz, who even managed a photo of anti-Zapata Anna Wintour who was not at the Rivera press preview, but was leaving a meeting for the Film Department's Pedro Almodovar benefit.