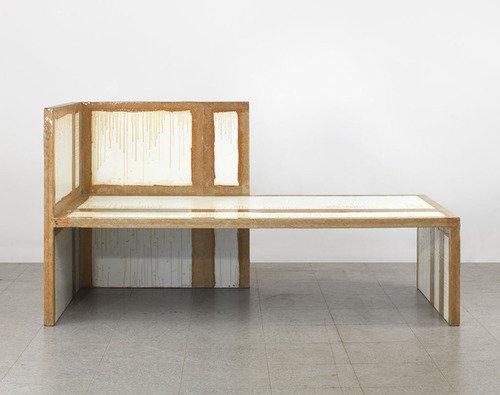 For he that hath eyes and was paying attention last year, The Selby let him see. For the rest of us, the show at Sperone Westwater is the first time to see Tom Sachs' awesome Donald Judd furniture hacked together from particleboard scraps from the IKEA AS-IS department.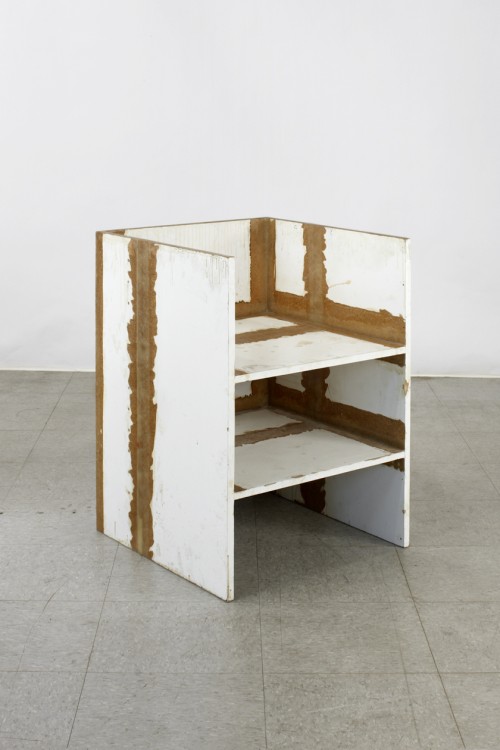 Hacked is, of course, not the right word. The chairs are constructed with Sachs' characteristic attention to craft and process: they show every drip of resin, every bubble and lump in the fiberglass joinery.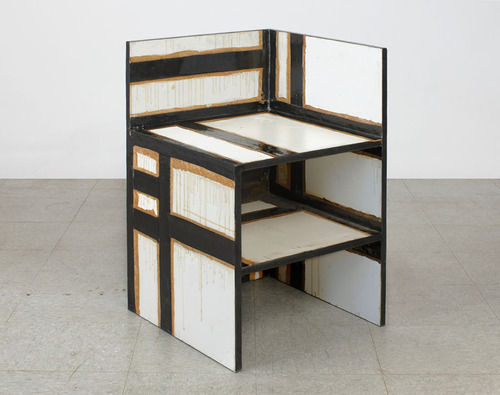 For me, the best part is that the pieces date from 2009. And in November 2009, the first issue of Bricolage Magazine, Tom's zine, included a feature titled, "Ikea vs Judd." Because as awesome as they are on their own, they're even better for not being Enzo Mari furniture.
Tom Sachs: WORKS, Nov 4 - Dec 17, 2011 [speronewestwater.com]
Tom Sachs site [tomsachs.org]
6.14.10 Tom Sachs in his studio [theselby]
Tom Sachs studio film, by The Selby [vimeo]
Previously, resonant, not related: Enzo Mari X Ikea mashup