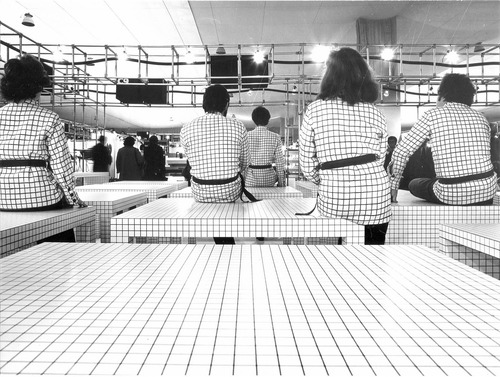 Maybe it's because I was reading about Jean-Pierre Reynaud and Superstudio's Quaderna furniture last night, but for the first time, I suddenly noticed the incredible, grid-like mesh gabion fortification and construction system that defines the forward operating bases in Afghanistan: HESCO.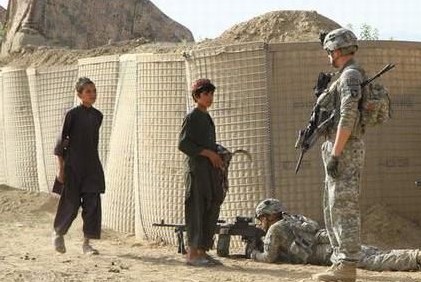 The HESCO Bastion Concertainer, obviously just called Hesco, is a galvanized steel mesh cage lined with non-woven polypropylene geotextile, which can be deployed with local fill ten time more quickly than sandbags, and with 90% less manpower.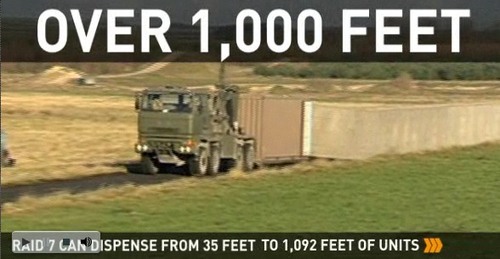 It's light enough to deploy by hand. It folds flat for easy transport. A shipping containerized system called RAID [Rapid In-Theatre Deployment] can be rolled out 1000 feet at a time from the back of a moving truck.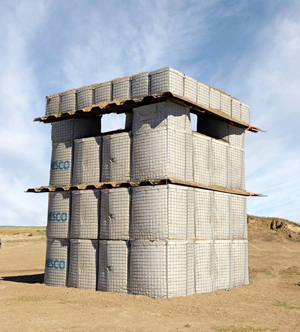 It protects against bullets, car bombs, and artillery fire, and it's structural, so you can build with it. It's water- and erosion-resistant, so you can do flood control with it. It's ubiquitous in Afghanistan to the point of invisibility.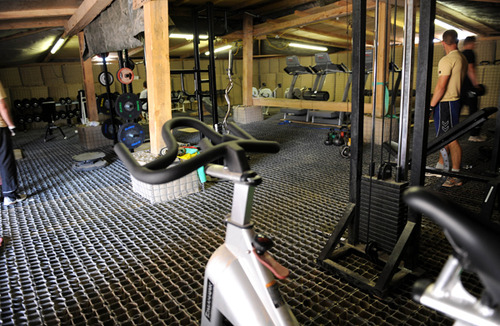 Which is where it starts getting really interesting. Here is a gym, constructed with Hesco pilings and a flattened out Hesco floor, built at a Hesco'd-out Australian forward gunnery base in Helmand last February.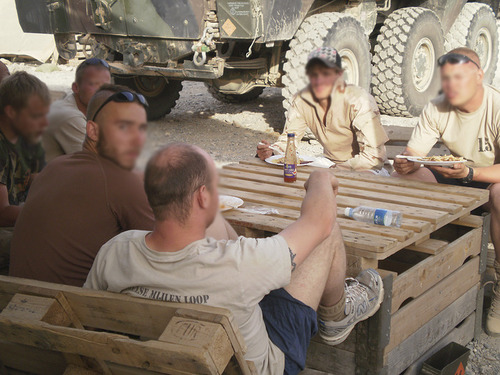 When Hesco meets the ingenuity that produces awesome, homebrewed field furniture knocked together from shipping pallets [above, below]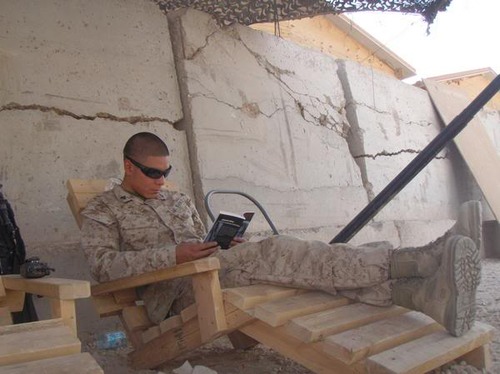 You end up with an entire Hesco living room set, including sofas, a TV stand and side table,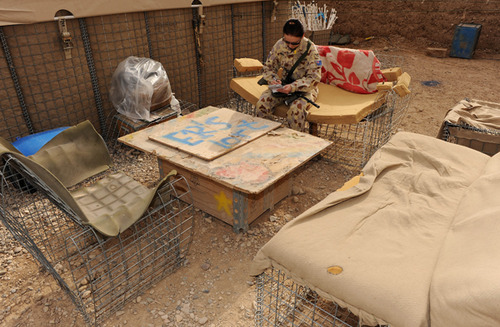 and club chairs and even a garbage can--all apparently noteworthy enough for a visiting commander to photograph and explain in 2010.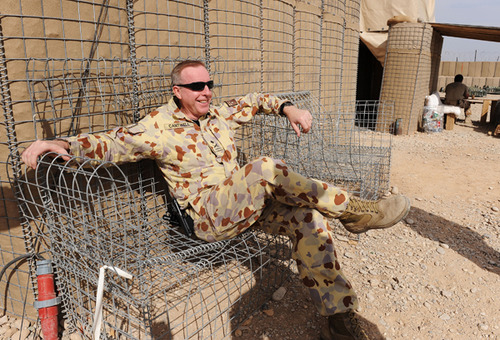 It's like the Amerafghan love child of Staff Sergeant Frank Gehry. Admit it, wouldn't you have paid more attention to the war if you'd known the troops were hacking such awesome design all this time? Please send more pics!
HESCO Bastions [hesco.com]
Field Furniture, from the Iraq & Afhanistan theaters [pallet images via militaryphotos.net]
12 February 2010 | Commander Joint Task Force visits Aussie gunners in Helmand Province Afghanistan [defence.gov.au]