I really shouldn't do this, but there are just too many for me to hoover up by myself.
eBay seller Lexibell currently has a big stash of vintage press photos from the Denver Post that includes hundreds of pictures from and about the Denver Art Museum.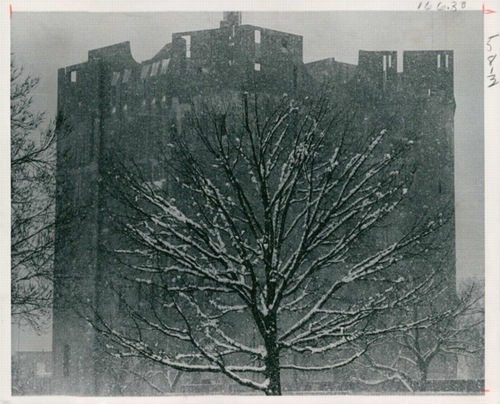 Among the highlights, this March 1970 shot of the Museum's highly anticipated, Gio Ponti--designed art fortress. Post staff photographer Duane Howell's photo ran with a story that in fact, the museum folks were so excited they couldn't wait until the building's scheduled completion in 1971, so they were holding their gala there in April.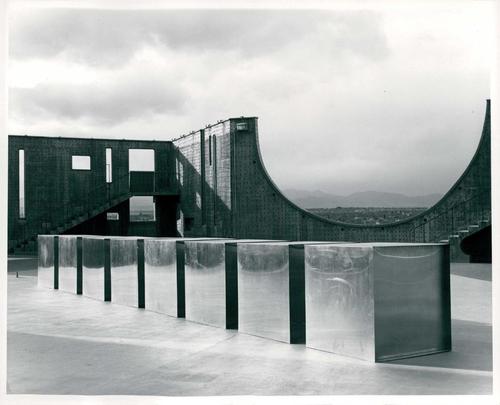 Stunning Judd aluminum boxes on the roof of Ponti's completed building in 1971. You're only seeing this now because I bought it, obviously.
Here's Ed Sielsky's 1969 photo of Don Bell looking through a chromium & glass "cube" by "designer" Larry Bell: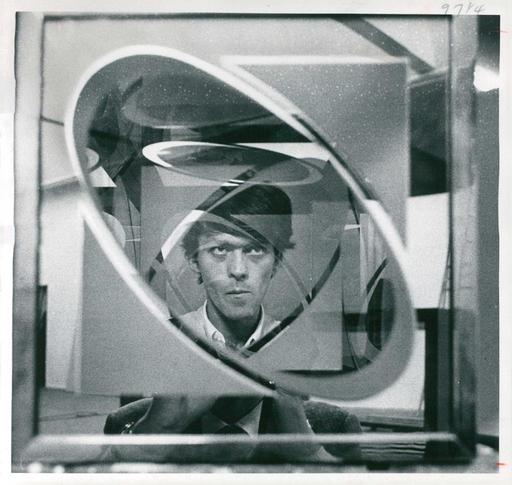 Several shots of Carol Walmsley ["Carol Walmsley likes her job."]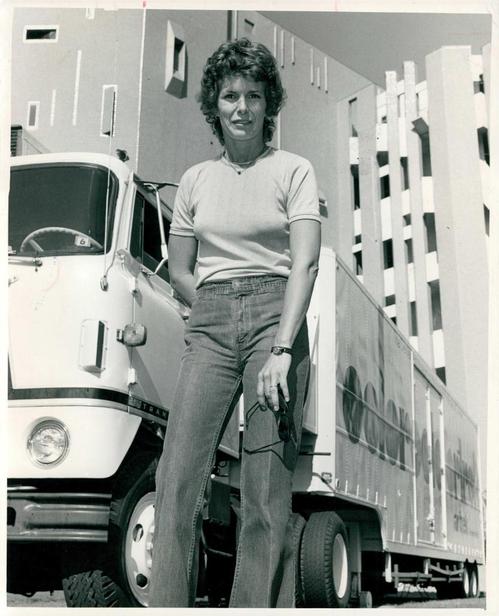 and her Colorado Artrek big rig, a museum-in-a-semi that she drove around the state, bringing exhibitions and educational programs to citizens beyond Denver.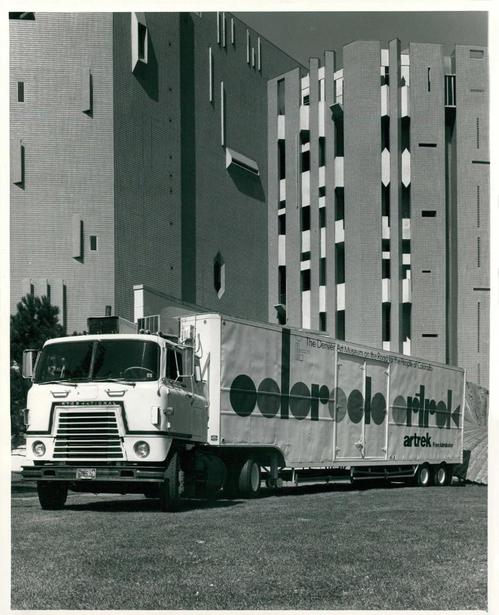 Which is perhaps inspired by the NEA's 1971 project, Art Fleet, which was supposed to take masterpieces around to the people in trucks and inflatable dome pavilions. But which never happened.
Meanwhile, back in Denver, there are other party pics, including lots of shots of festive hats from the 1951 Mad Hatters Ball. This one looks postively Calder tin can Christmas Tree-esque: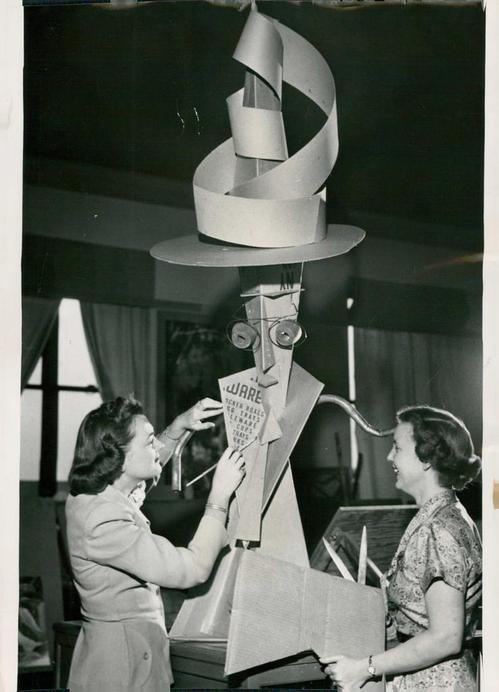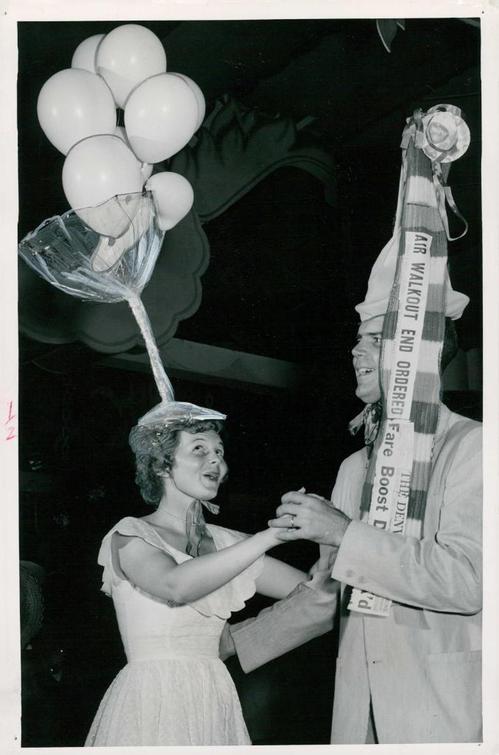 And to close it out, here's a Jan. 1987 shot by Brian Brainerd captioned, "Celebrities ponder art at the Denver Art Museum." And yes, that is then-museum director Richard Teitz with/near Ted McGinley with Shawn Weatherly, at a pivotal moment in their careers between Revenge of the Nerds and Married With Children and Police Academy 3 and Baywatch, respectively: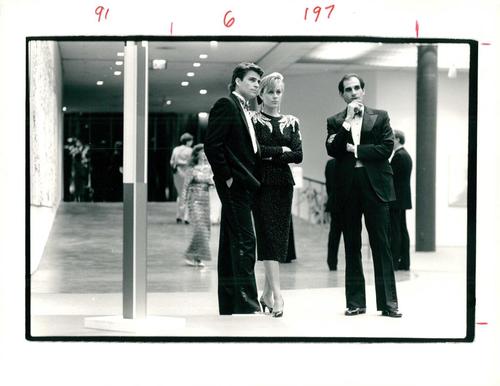 And there are currently 700 more like this.