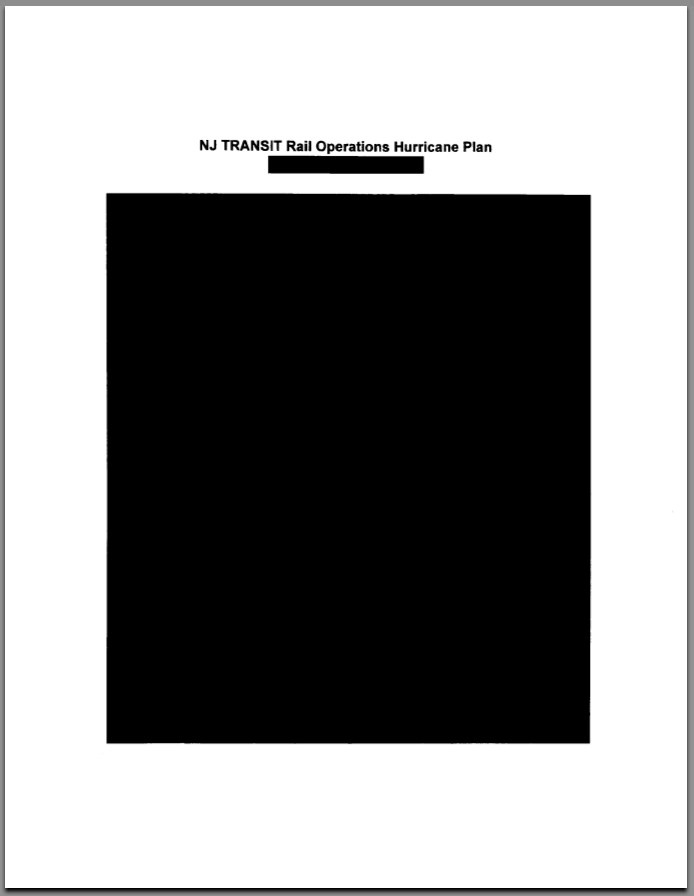 A months-long investigation by WNYC and New Jersey Public Radio into New Jersey Transit's preparedness and response to Sandy last fall has produced at least one beautiful result.
The "New Jersey Rail Operations Hurricane Plan" was provided by the state agency in response to two separate Freedom Of Information Requests from WNYC and The Record.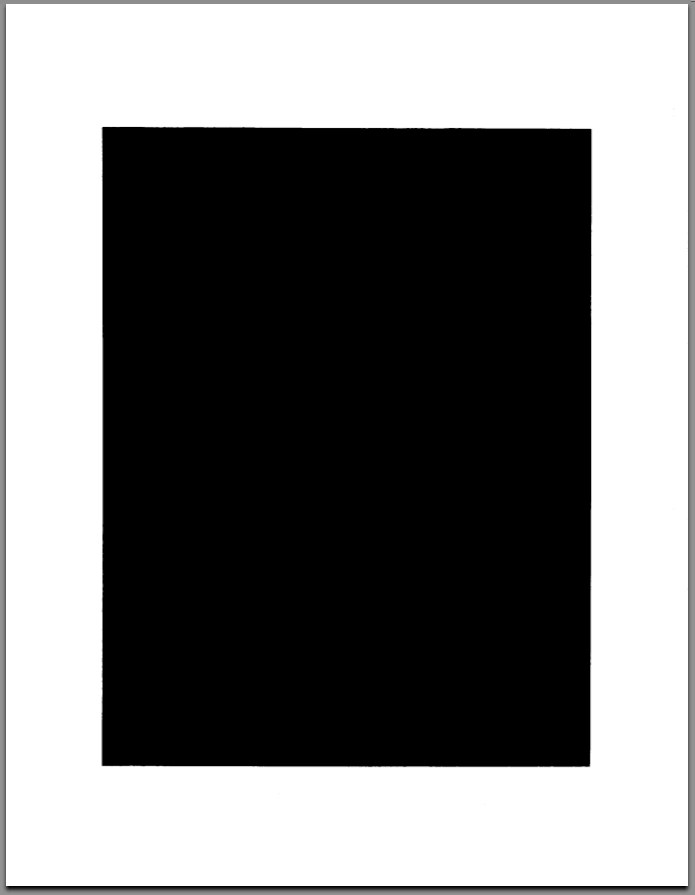 The three-and-one-quarter-page plan was deemed exempt from FOIA and redacted completely. I don't think it diminishes the content in any way, nor our understanding of what happened to NJ Transit and its facilities and operations during the storm. In fact, it feels to me like it explains quite a lot.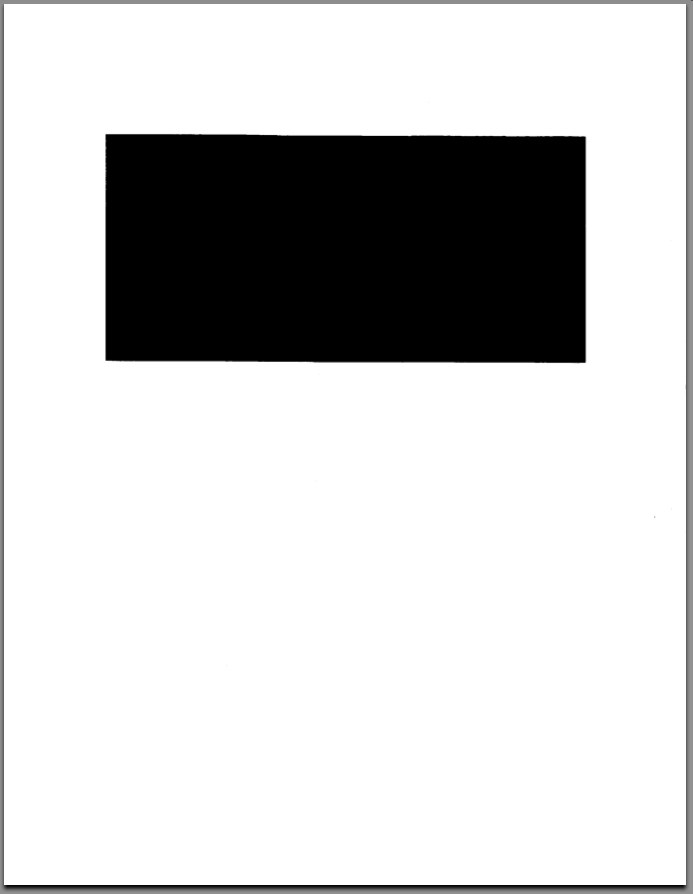 I will add it to this series of monochromes. I feel a book coming on. Information wants to be free!
How NJ Transit Failed Sandy's Test [wnyc.org]
Previously: EPIC FOIA DHS