Not sure how I never considered this, but I suddenly came across a couple of strong connections between Enzo Mari's autoprogettazione furniture and Gerrit Rietveld.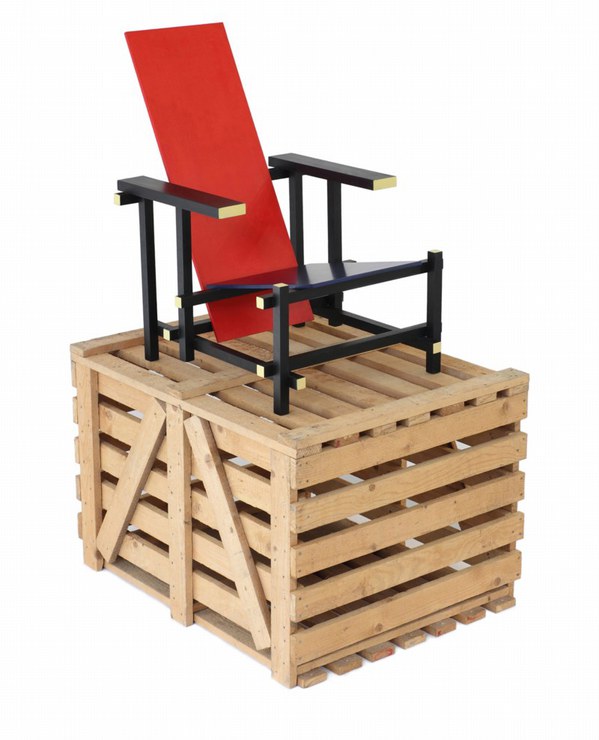 For one, check out the crate that this 1965 version of Rietveld's Red Blue chair came in; this one's from Galerie VIVID in Rotterdam. I've never seen this before. Maybe that's just how they used to make crates in the 60s. But it sure looks like the underside of my Enzo Mari X IKEA table, the EFFE model.
It looks even more like the structure of the Tavolo Quadrato, the square autoprogettazione table.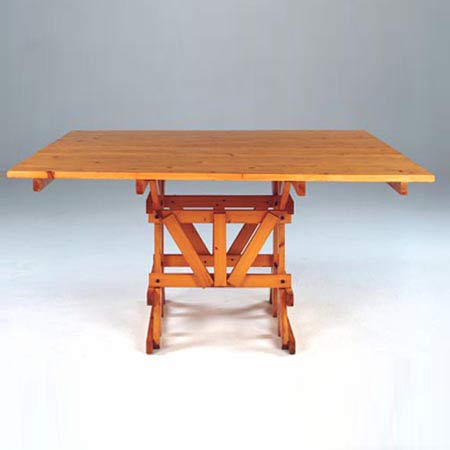 Then there's Rietveld's 1923 Military Table, designed for the Catholic Military Home in Utrecht, and in and out of production ever since. This unfinished Oregon pine example's from the 60s, and was in Marseille, via 1stdibs. [I have never paid much attention to Rietveld's Military Table, but suddenly it is looking pretty sweet.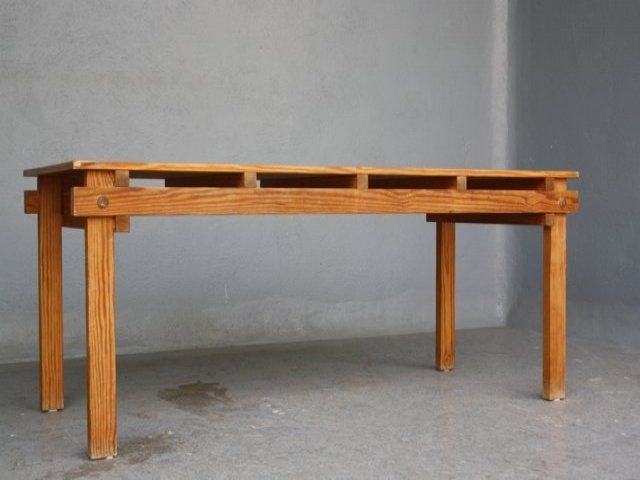 The top is fixed onto these cross braces. It's a solution that Mari eventually used as well. The crosspieces are not in the original autoprogettazione plans, but they did turn up in the kit of precut parts that were sold under the Metamobile name in the early 70s.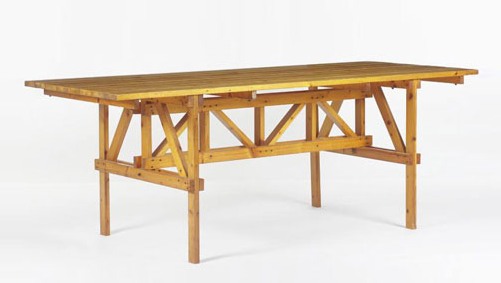 Even though Rietveld's autonomous approach to furniture is an obvious precedent for Mari's; and I knew from hands-on experience that the autoprogettazione designs have a lot more "design" than their basic function requires; I guess I never imagined that Mari would make overt references to what had come before.
Previously:
The making of an Enzo Mari dining table
Enzo Mari X IKEA Mashup Recap