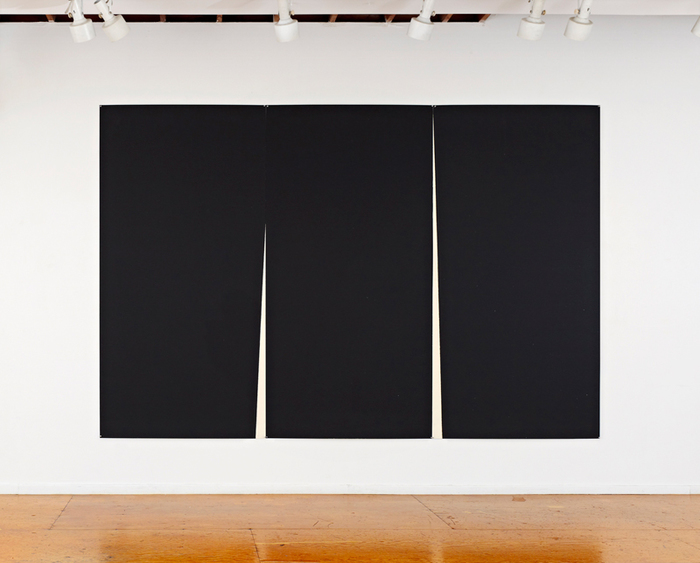 Double Rift I, 2012, by Richard Serra, published in an edition of 12 by Gemini GEL
When we last visited the Gemini GEL webstore, I couldn't help but gape in awe atRichard Serra's massive, new etchings, a series known as Rift. There are at least four Rift-related works, diptychs and triptychs, plus a related single plate print, Mandala, all released within the last year or so. Each section is made with a full 48x94-inch copper plate. The crucial gaps in between each section remind me of the Weights and Measures drawings Serra made in 1989, several of which were reunited in 2011 for Serra's drawings retrospective.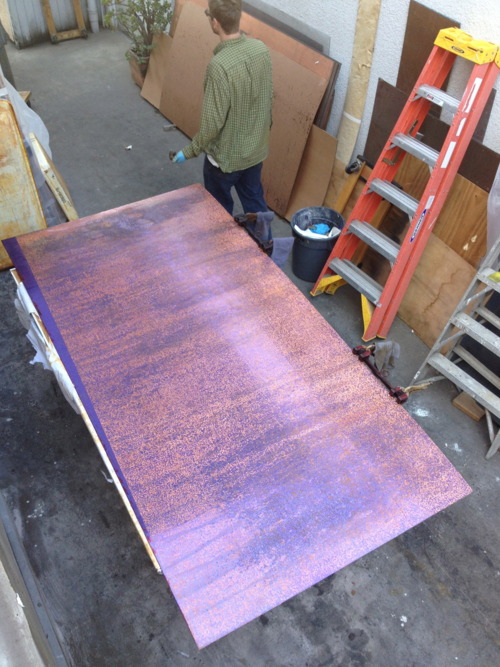 Rift etching plate in process, Gemini GEL, image: xavierfumat.tumblr.com
Anyway, the indie printing foundry Gottlund Verlag points to a couple of posts on a quiet tumblr called Richard Serra at Gemini GEL, which shows the making of the Rift plates and proofs. It's pretty crazy stuff.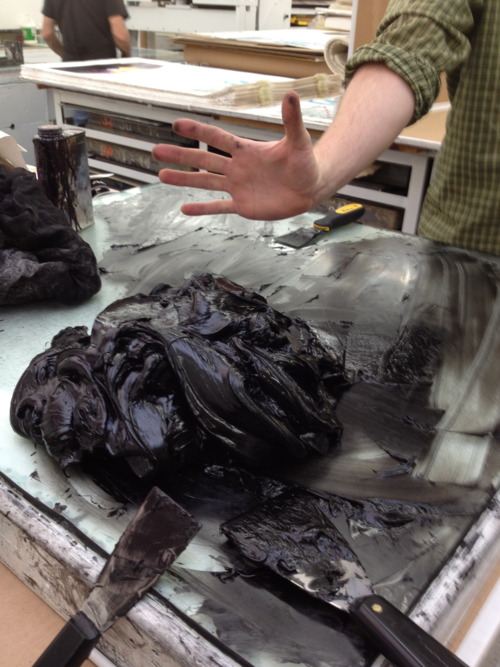 "10-12 pounds" of strained, modified etching ink, Gemini GEL