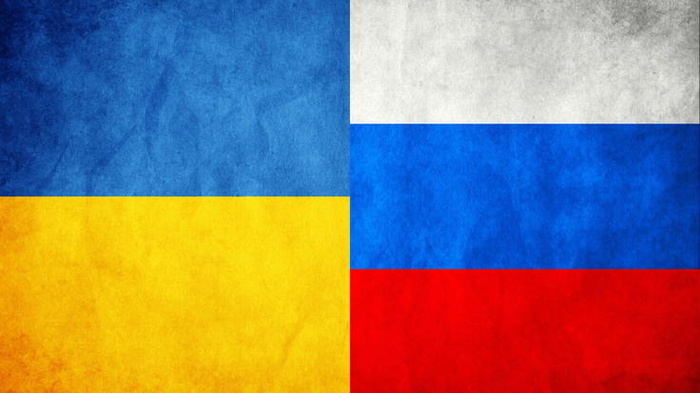 I don't know what's going on here. This image was the intro for a Yahoo News slideshow yesterday on Russia's annexation of Crimea, and so it doesn't have any caption or credit line.
At first I thought it was just a graphic of the Ukrainian and Russian flags, but looking a bit longer, I started to wonder why it had these irregular, dingy, textured spots on it. Which would be odd for a CG graphic, but normal for a photograph.
But then what's it a picture of? A wall? A carpet? Is this a detail from a giant flag mural somewhere? Did someone make a flag-themed rug for some international event? Which people have been walking all over like some geopolitically conflicted Rudolf Stingel installation?
Anyway, the obvious solution now is to make such an installation. I can see a whole series of flag carpets, coming soon to a regionally appropriate biennial near you.