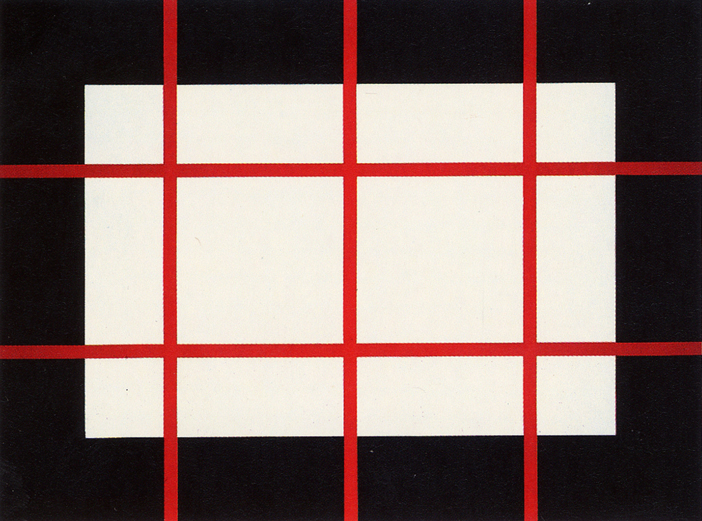 This Donald Judd woodcut caught my eye at Sotheby's print sale this month, as much for its title as its contrast and complexity: Artists Against Torture, which, well.
It turns out Judd was one of 19 Artists Against Torture who were invited to make a fundraising print portfolio for the Association for the Prevention of Torture. I'm sure there are many more artists against torture, including, no doubt, many women, but for whatever reason, in 1992-3, the Geneva-based NGO commissioned these 19 men to make some art against torture.
So this Judd was a loosie from the portfolio. Which was published in an edition of 150, plus 40 APs, including one for each of the artists, not AP, ed. 40, as Sotheby's sold it. Anyway it only sold for $3,750, a bargain for a Judd woodcut, so whoever bought it must have known something of the work. [The Judd Foundation sold their copy of the portfolio in that 2006 sale at Christie's.]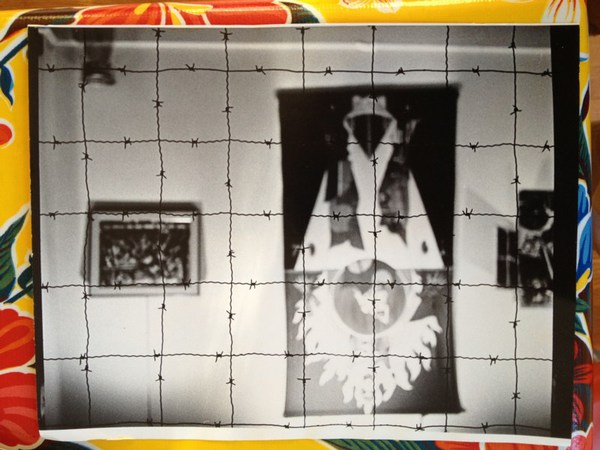 The print reminds me a bit of Barnett Newman's 1968 sculpture, Lace Curtain for Mayor Daley [above], in which a grid of barbed wire across a window frame protests Chicago's police brutality against war protestors at the Democratic Convention. But for the similarity to be anything other than a coincidence, Judd would have to introduce representational content and metaphor into his work, which seems impossible. And yet that does look like bars on a cage, doesn't it? If you let it?
Also I'm kind of interested by Judd's political involvement. I wouldn't have expected that, even though I know he was directly involved in mobilizing to protect SoHo. Turns out the Judd Foundation had a show in Marfa in 2011, "The Public Life," about the artist's political, social, and environmental activities.
1 May 2014 | Lot 225, Donald Judd, Artists Against Torture (sic), sold for $3,750 [sotheby's]
APT's Artists Against Torture portfolio was exhibited at the Ritter Museum in 2012. [museum-ritter.de]