Has anyone ever bought artist wallpaper from Maharam Digital Products? Or have you ever seen it installed? 1 I'm kind of fascinated to know when, where, and who. Because is it seems to exist in this unusual space between pattern, image and object, between art and decoration. It has that visual punch, but compared to an artwork artwork, it's pretty cheap. [I think it starts at around $5-10,000 per installation.] Also, it's consumable, a one-time deal. You can't take it with you, and perhaps more importantly, you can't really resell it.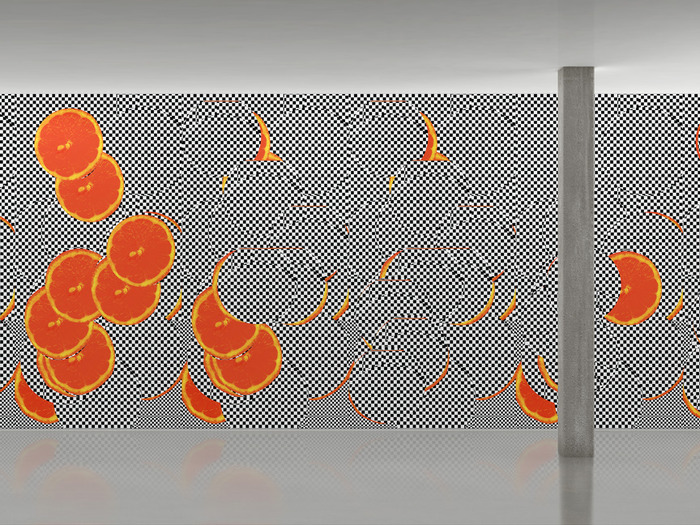 So it really is for love. But it's also a little weird, like a counterfeit somehow. It feels strange that it's so customizable, a servicey product. Some artists' wallpaper feels close to their "actual" work. Some really tried to get into the essence of wallpaper as a tradition and a medium. I'm undecided which is the better approach.
Guyton/Walker's Orange_Lemon_Chex looks like it came straight out of an installation. But then if you just had wallpaper, wouldn't you wonder where the rest of the stuff is?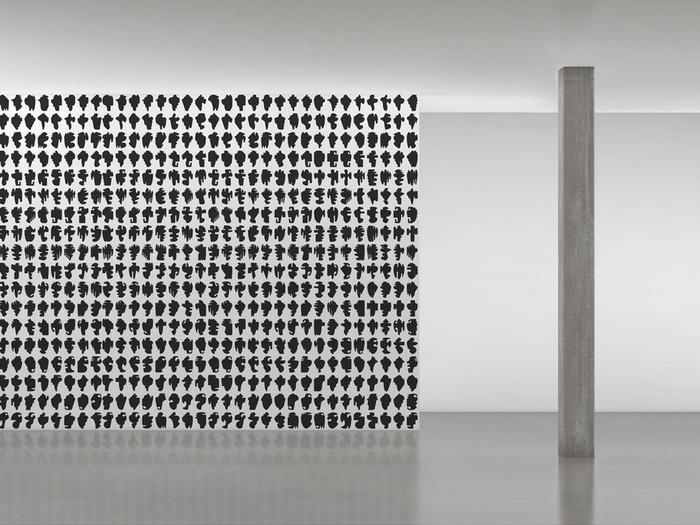 Allan McCollum's The Shapes Project uses each of his 31 billion or whatever shapes only once, so each wallpaper installation will be technically unique.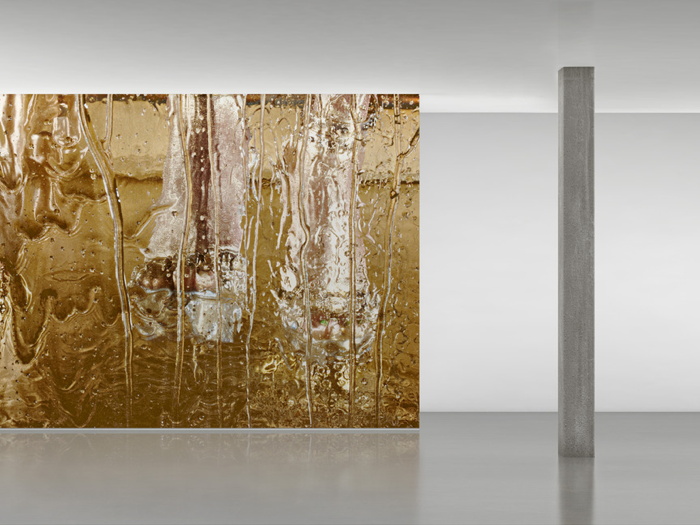 Goldkicker is one of two Marilyn Minter wallpapers, and I think it'd really, really hold a room. Part of me wonders how hard it'd be to have art in a room with artist wallpaper, though.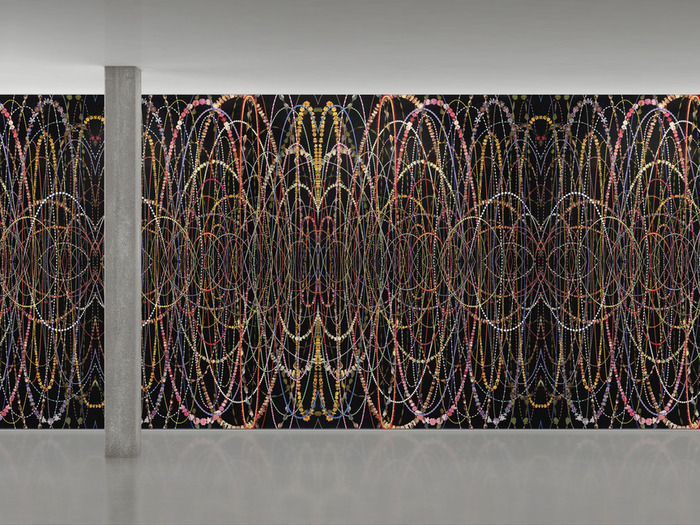 Which is ironic. The degree with which an artist's artwork can be replaced by a wallpaper version of it has some critical implications. Also, it might cut into his market. Or maybe the price points are just so different, it's not an issue. Fred Tomaselli probably hopes so.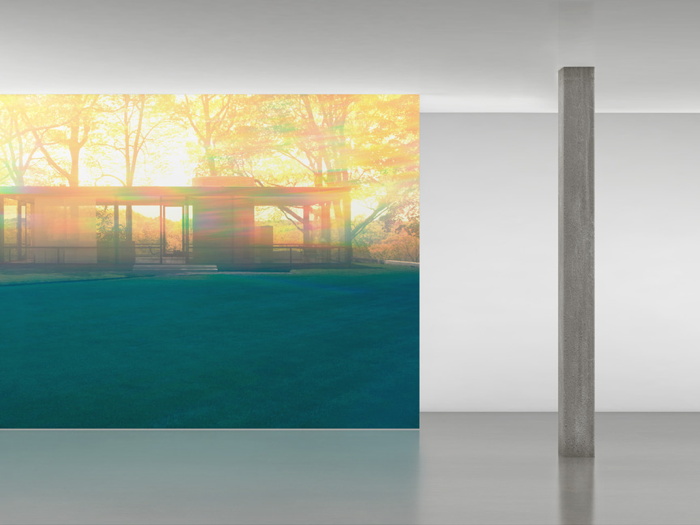 James Welling's Glass House May, 2008, meanwhile, is similar enough to one of my favorite photomurals, the rare, surviving photomural that started it all [or at least my interest in photomurals]: a 1966 triptych of Mies van der Rohe's Barcelona Pavilion.
Maybe artist wallpaper is closer to architecture than to art.
Maharam Digital Products [maharam.com]
1 [I realize I have seen at least one installation before: L&M Arts had Paul Noble's wallpaper in its offices a while back. But maybe it wasn't this one; it seemed more city than ruin.]