Here is an interview [in Danish, subtitled] with Danh Vo, on the making and exhibition of We The People (Detail), his full-scale copy of the Statue of Liberty. Many of the 400+ pieces of We The People were rotated and stored at the Statens Museum for Kunst in Denmark in 2012-13.
I am enthralled with this work; it strikes me as one of the smartest, most elegant, and provocative sculpture projects in years, and yet it didn't occur to me until Vo mentioned it that Gustave Eiffel, who designed a steel armature to support Bartholdi's copper repousse skin, did not see the Statue of Liberty installed in the US.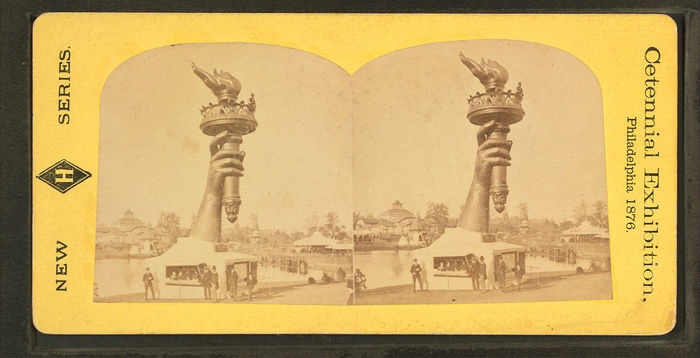 But reading up on the Statue's history, it turns out the entire statue was assembled in Eifell's factory in France, and then disassembled for shipping. Also--and I did know this and should have remembered it--the statue began as parts, exhibited. Bartholdi made the statue's arm and torch, which traveled to the US for the 1876 US Centennial, and which remained installed in Madison Square Park for several years afterward. And the head was exhibited at the Paris World's Fair in 1878, all as part of a fundraising, promotional effort for the project.
SMK TV: Danh Vo - We the People [smk.dk youtube via @aservais1]