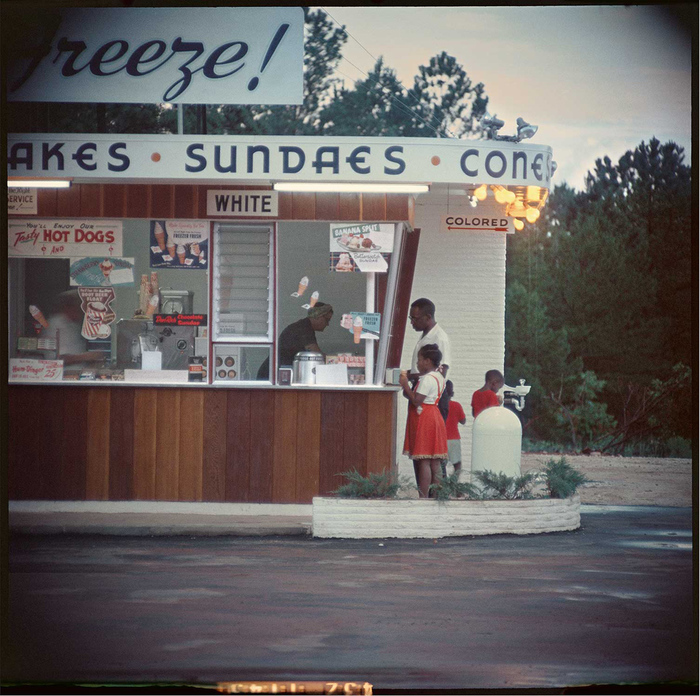 Gordon Parks, Untitled, Shady Grove, Alabama, 1956, image via arthurrogergallery
Hilarie M. Sheets' recent Artnews article on black artists and abstraction includes Howardena Pindell, whose intensive work making paintings by punching out tiny circles in the 1970s triggered this childhood memory:
On a car ride through Kentucky in the 1950s, she and her father, who lived in Philadelphia, stopped at a root-beer stand and were served mugs with red circles on the bottom.

"I asked my father, 'What is this red circle?'" she recalls. "He said, 'That's because we're black and we cannot use the same utensils as the whites.' I realized that's really the origin of my being driven to try to change the circle in my mind, trying to take the sting out of that."
And I realize I've never heard of this. Even though it makes sense within the perverse, racist logic of the segregated South. That discrimination would be manifest not just in signs over drinking fountains and bathroom doors, but that it would be in products, too, woven right the fabric of the material world.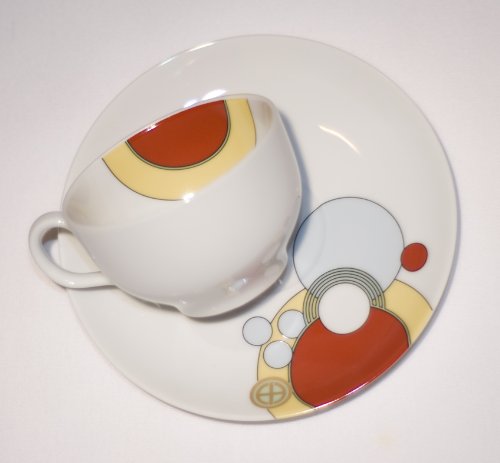 I looked around for examples of such discriminatory dishware, and I haven't found any yet. I wonder what they looked like. The only red dot image I can muster is of Frank Lloyd Wright's Imperial Hotel tea cups, which were supposedly designed to mask ladies' lipstick marks on the rim. I'm going to assume this was not like that.
Were the dishes sold with red circles on them, or did each diner paint them themselves? Is there a folk taxonomy of segregated china and utensils, the racist equivalent of the coded language of hobos? Were they on the bottom, only visible to the waitress, on the side, where everyone could see, or legible only to those who knew? Are they hidden in plain sight in photos of the era?
Do people collect these artifacts, or is it too fraught? Is taking too great an interest suspect, like collecting Nazi dishes or mammy cookie jars? Are these things buried in attics like Japanese-American internment camp objects, too painful to unearth or discuss? Am I just looking without knowing the proper ebay keywords?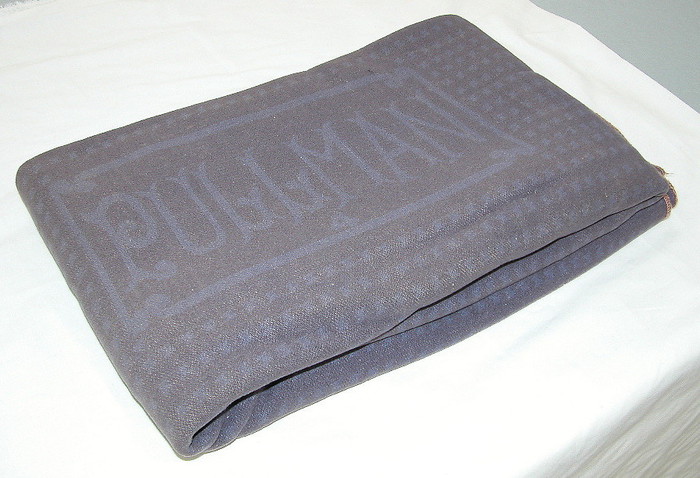 While searching, I did come across this: a Pullman Porter's Blanket, at the National Museum of American History.
The standard Pullman blanket in the 20th century was dyed a salmon color, which became almost a trademark of the company. When a blanket became worn or damaged in service, it was assigned to those blankets reserved for porters' use.

This wool blanket in use between the 1930s and the 1950s, was used by African American railroad porters. According to Pullman service rules, a porter's blanket was never to be given to a passenger. Ostensibly to avoid mixing these with the passengers' blankets, the porters' blankets were dyed blue. This was to comply with statutes in the South that dealt with the segregation of blacks and whites.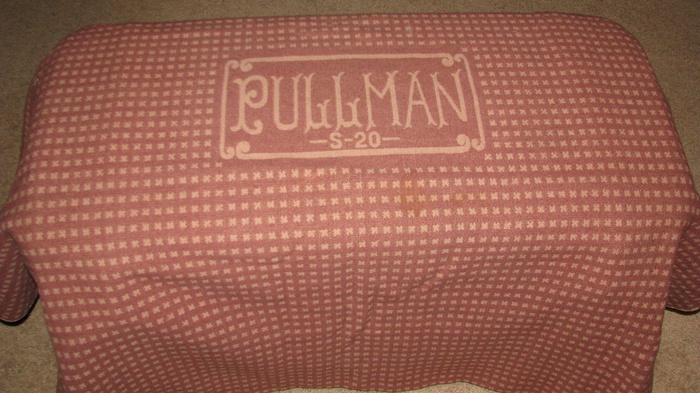 Here's a salmon-colored Pullman blanket [via collectorsweekly]. I can't see how you could dye this to make the blanket up top. Which means these were dyed at the factory. Am I wrong, textile people?
The Changing Complex Profile of Black Abstract Painters [artnews]
Related: "Segregation," an exhibition of Gordon Parks' photos of the 1950s South, is at Arthur Roger Gallery through Sept. 20 [arthurrogergallery]