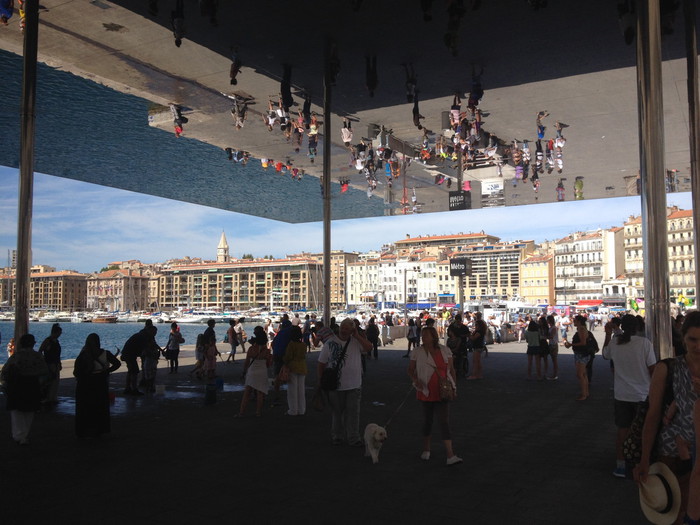 Marseille fixed its Vieux Port for their stint as European Capital of Culture last year, and it turned out pretty great. The biggest win was to pedestrianize it. It's now wide open and full of people.
The flashiest change is the addition of a kind of ridiculous mirror-finish awning on the east end. I guess if you're going to stick a giant awning/pavilion structure on your vast, bare waterfront, you should make it pop, and it does. It actually steals all the attention from what was my favorite element of the port's makeover: these awesome little timber clubhouses that line the north side, along the Quai du Port.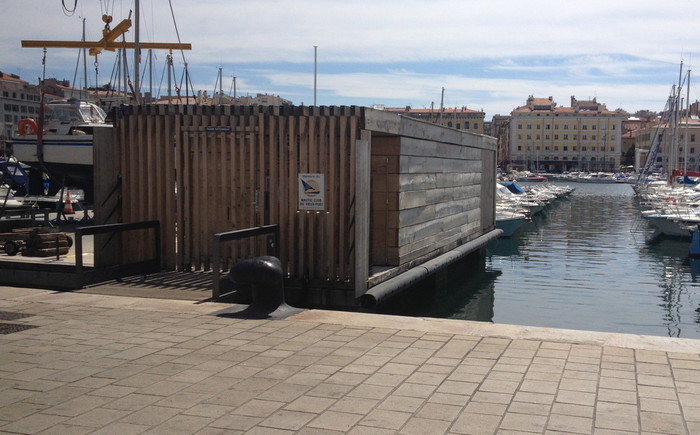 I was ready to move into one on the spot, even before I realized they were designed by Foster + Partners.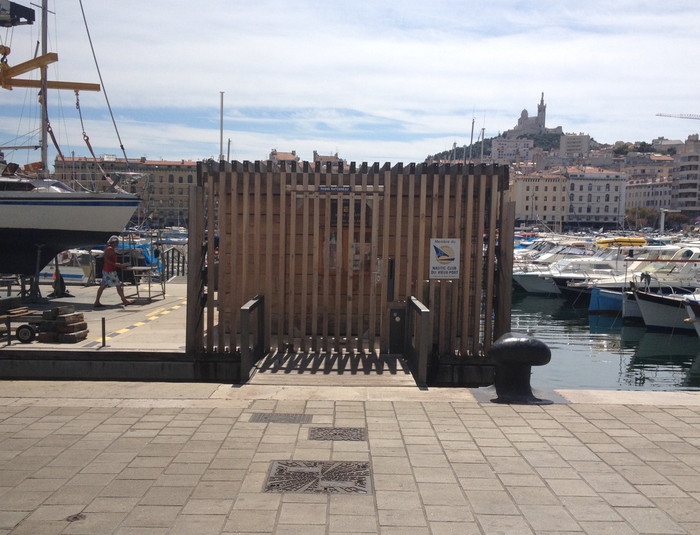 They really are just untreated timber sheds with some attention to joinery and proportion.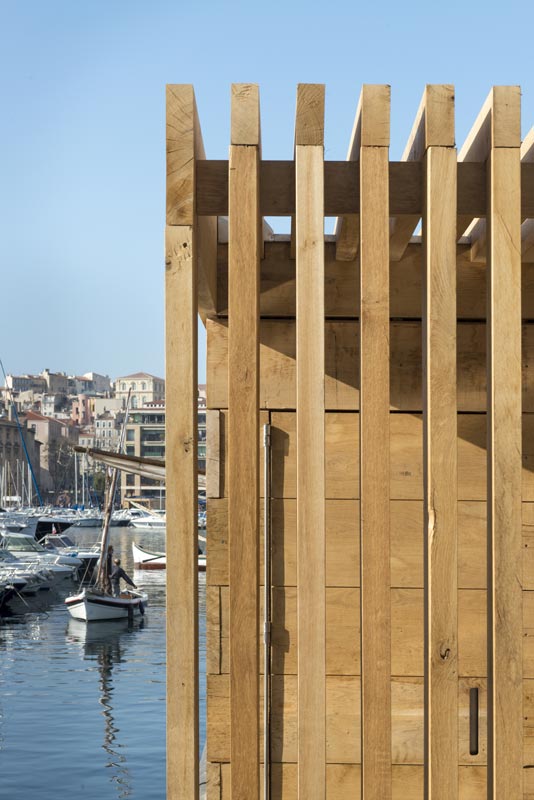 image: fosterandpartners. all the rest are mine
The clubhouses are so modest, though, that I didn't read them as "by" anyone at all. I'd assumed the mirrored pavilion was by some French public artist who'd been asked to deliver a version of Olafur Eliasson's The Weather Project, and that buildings were a thoughtful little firm in town. That they both came from Foster + Partners really surprised me.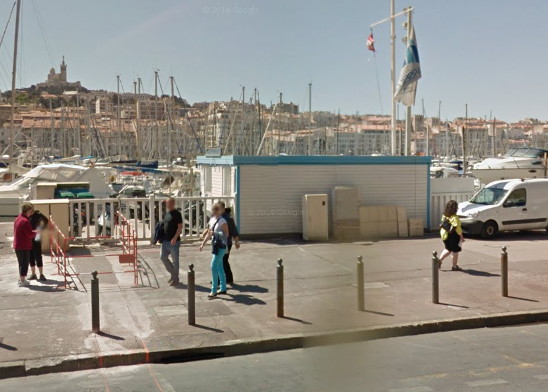 Here's what they replaced: generic prefab sheds that had been painted a few times too many. Google says this Street View is from May 2014, which would make the clubhouses brand new--and also a year late for the Cultural Capital festivities. But even if everyone was too busy staring at themselves in the mirrored ceiling to notice, that can't be right; the resurfacing of the pedestrian areas hadn't even started in this pic. I'll accept F+P's claim that they delivered on time, 2011-13.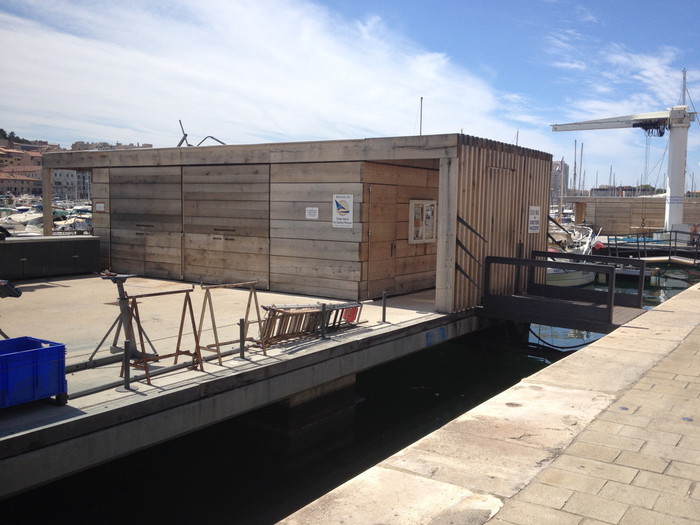 Though I didn't see all the way inside one, the clubhouses open right up. They're really quite small: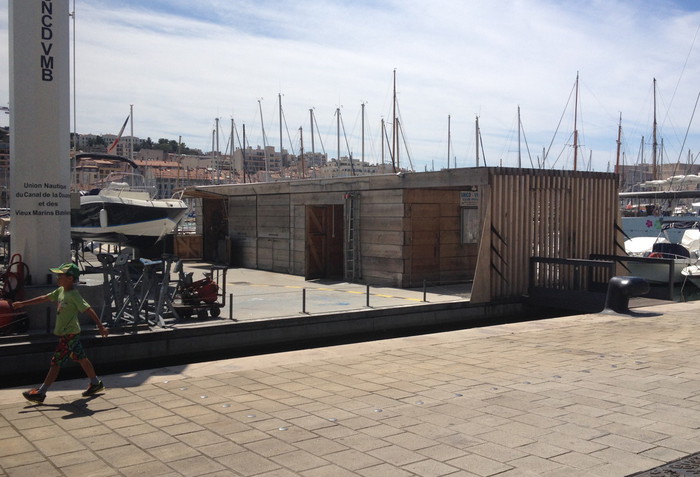 But they look really nice lined up along the quay. I'd like to think that there are at least a couple more in a lot somewhere, waiting to be loaded onto a flatbed truck for me.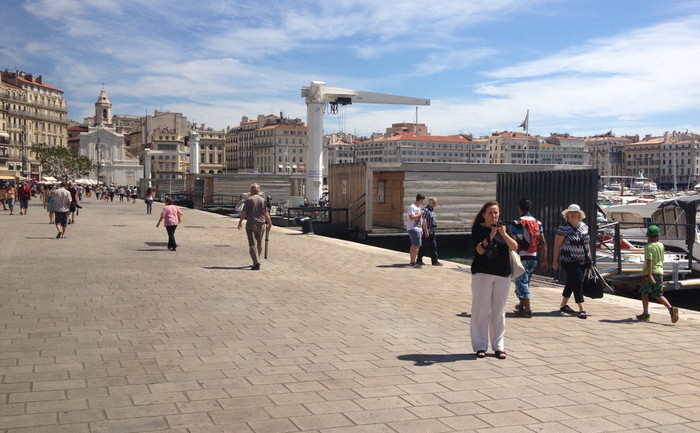 Or maybe you'd just need an Enzo Mari autoprogettazione-style kit of pre-cut lumber, and you can build one yourself in a few weekends.
Projects | Marseille Vieux Port [fosterandpartners]