So what has the LAPD Art Theft detail been working on in the nearly six years since we first checked in on them? Let's see what's hot: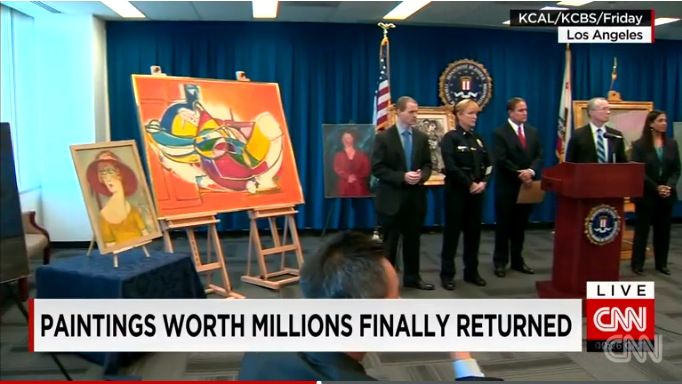 Or not. Because all is not lost. Besides the unheralded recovery of the Weisman Warhols, the biggest story has to be the recovery last winter of nine early 20th century modern paintings stolen in 2008 from the Encino house of collectors Anton and Susan Roland. The Rolands lost a pair of Soutines, a Hans Hoffman, a Rivera, a van Dongen, and a Chagall. [the complete list is on the wanted poster linked here.] Following some anonymous tips, the police set up a sting to buy the works last December. The Rolands died in the mean time, alas, but their heirs will get the chance to get the works back if they return the insurance settlement. Probably a good deal.
Now let's see what's still out there:
Looks like this Philip Guston lithograph and this early Lorser Feitelson painting were both stolen in the same caper in January. Both would fit under one arm:
This Feitelson print was stolen in 2000, and I overlooked it before. But now we see someone is trying to hide Feitelson's revolutionary contributions to the earliest history of glitch art. Cross check the travel records for Y2K CalArts grads who've attended ars technica: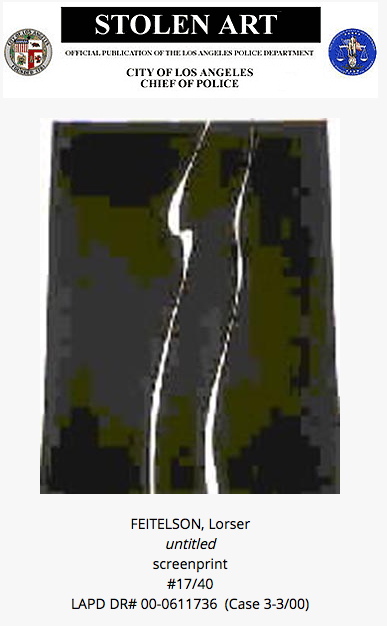 Also reported stolen together in 2000 but invisible to me before: this Sister Corita silkscreen and Frederick Hammersley painting, Next is Now, from 1966: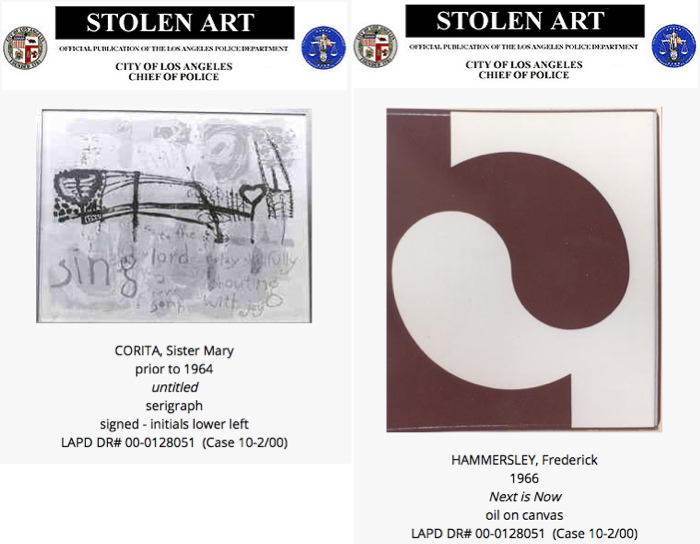 These two too-portable Laura Owens works, one painting and one drawing, were reported stolen together this past May: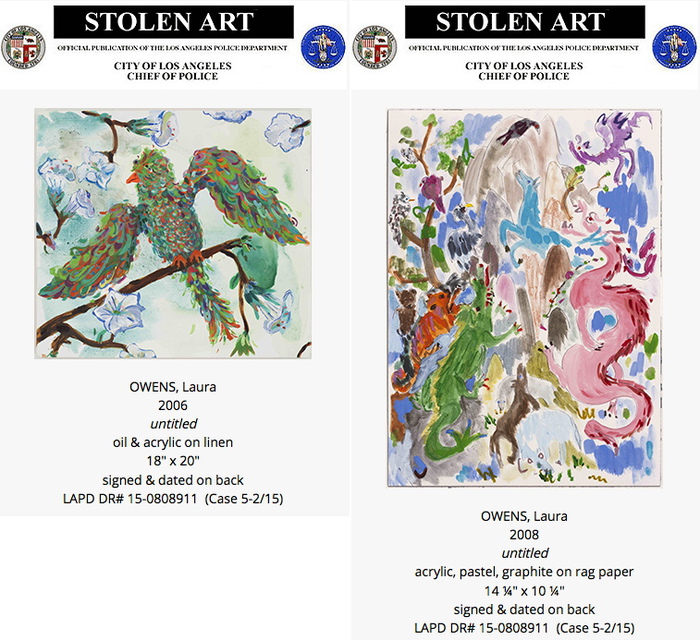 This little Mark Bradford painting was also reported stolen in May, but as you can see, it has been recovered.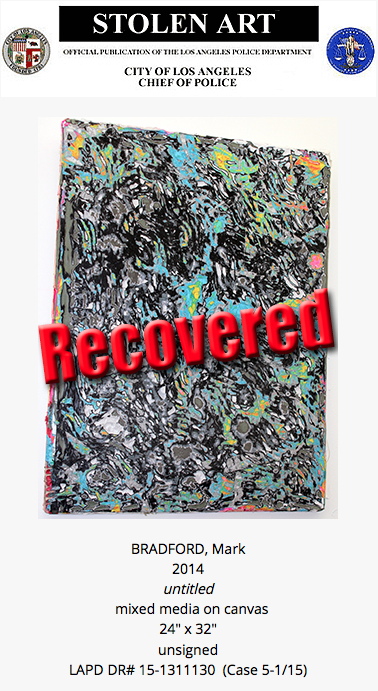 And then there's stuff we already knew about and a bunch of junk.
Previously: Greatest Hits: Highlights From The LAPD Art Theft Detail's Wanted Gallery