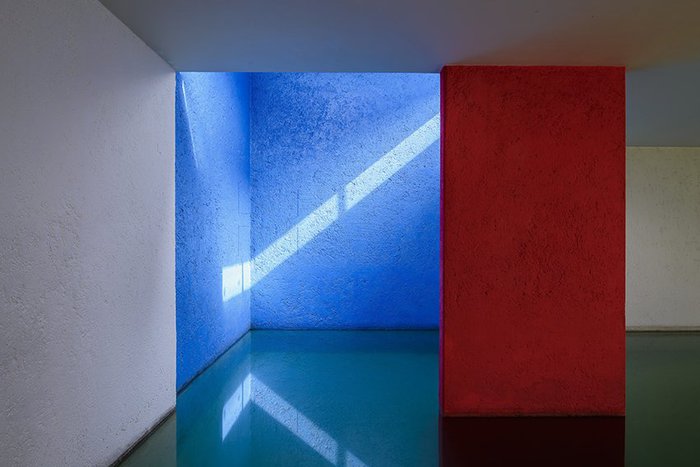 Fred Sandback installation at Proyectos Monclova, DF, via @monclova
It's like how when you learn a word you start hearing it everywhere.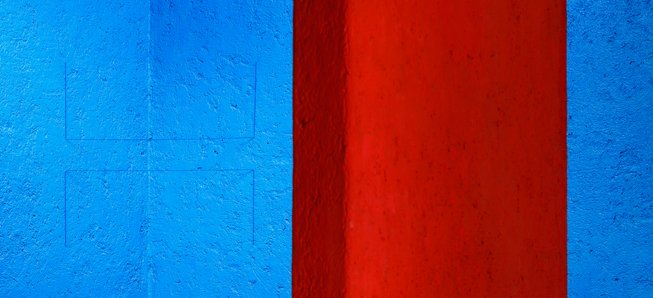 Fred Sandback installation at Monclova via Evan Moffitt for @frieze
I've been soaking in a lot of red and blue lately.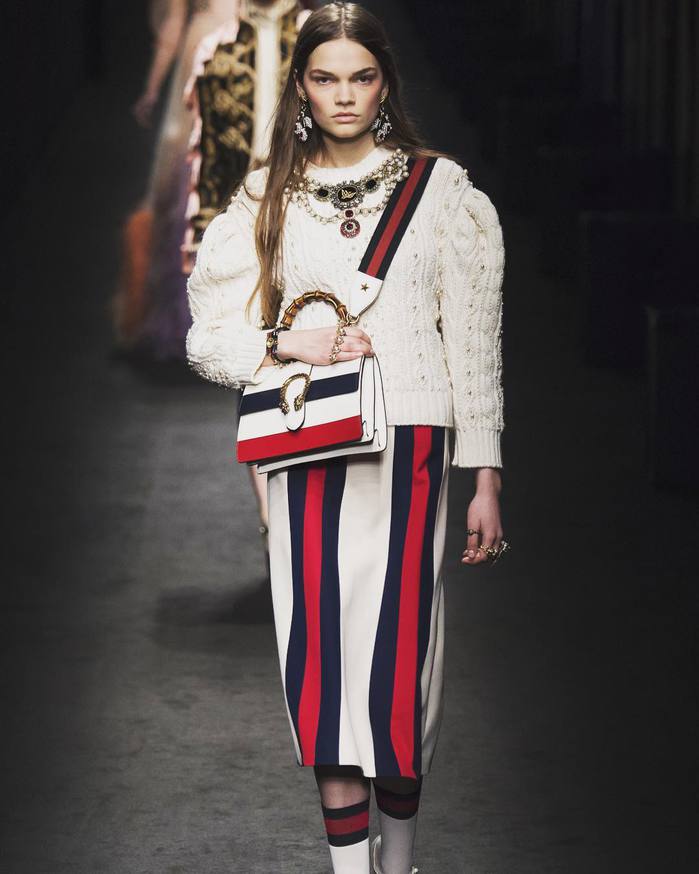 Gucci S/S17, image via ann_caruso's ig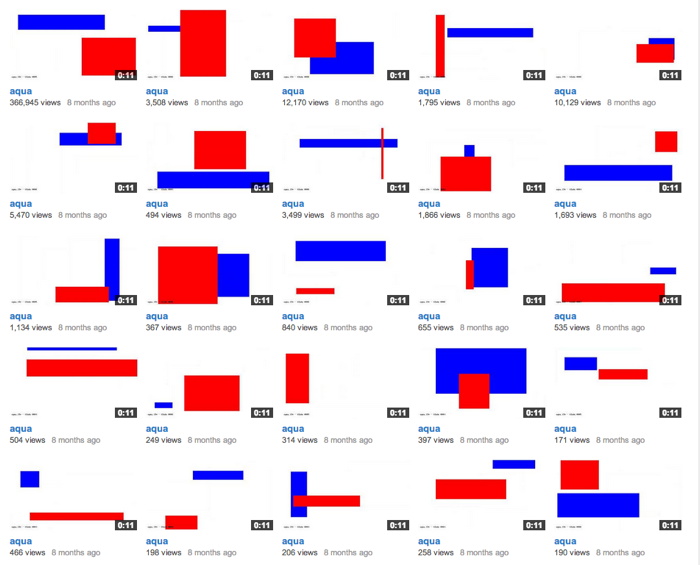 Webdriver Torso as found painting system, via
What to do with it? Turn over the decisionmaking to found or chance operations?

Webdriver Torso as found logo system, via
Appropriate? Outsource? Abrogate? Collaborate? Engage? Every strategy has its own context. Or rather, the context is mutable (too).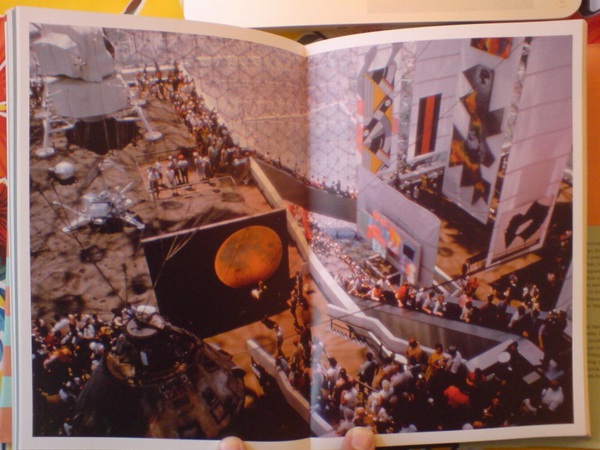 Barnett Newman's Voice of Fire installed in the space it was created for, the US Pavilion at Expo67 in Montreal, image via jack masey's book
I made a repetition of Barnett Newman's Voice of Fire recently, with the help of some excellent painters. It's 18 feet high and 8 feet wide. For now.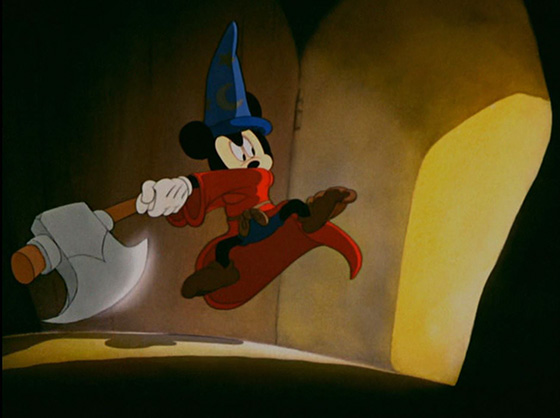 Sorcerer's Apprentice, Fantasia, 1940
At Chop Shop at SPRING/BREAK, collectors will reconfigure Newman's red and blues to suit their own compositional and spatial needs. The results might be Newmanesque, or they might be something totally different.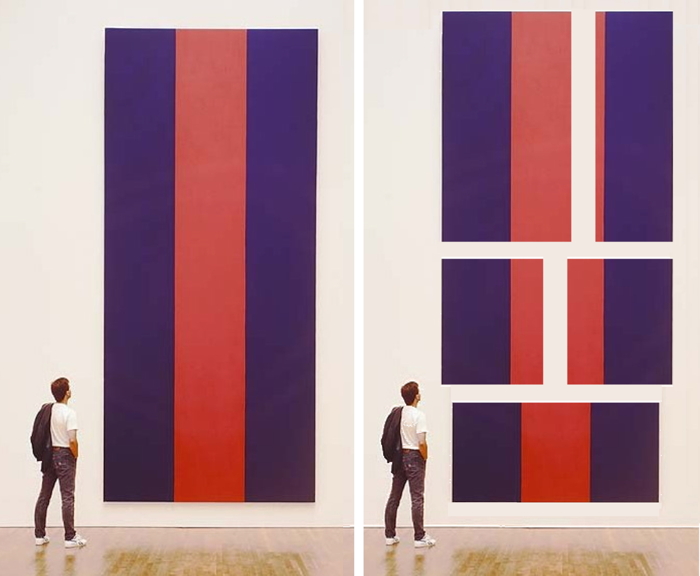 Study for Chop Shop Newman, 2016
I was psyched to write about it, but now I'm kind of unnerved to see what people will actually do. What if they chop up the whole thing and cart it home? In big pieces or small ones? A lot or a little? What if they do nothing? Alan Solomon called Voice of Fire "virtually unsalable." We shall see, but I think I have solved that problem.