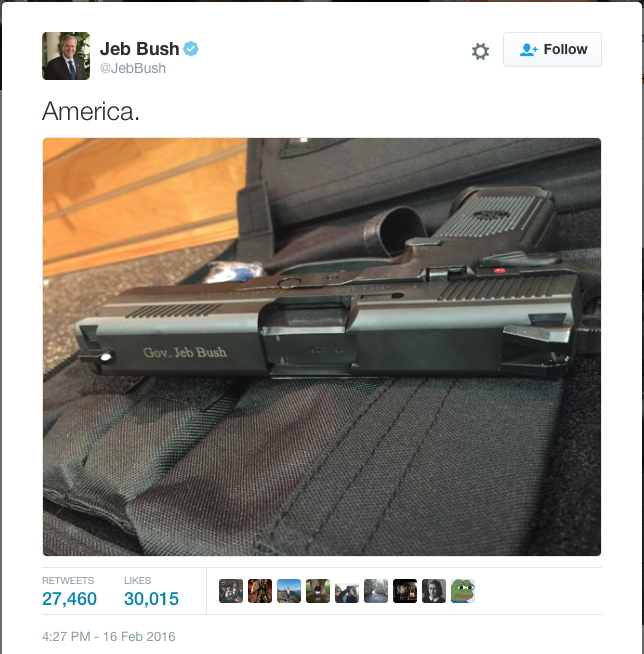 The thing about Cassandra was she was right.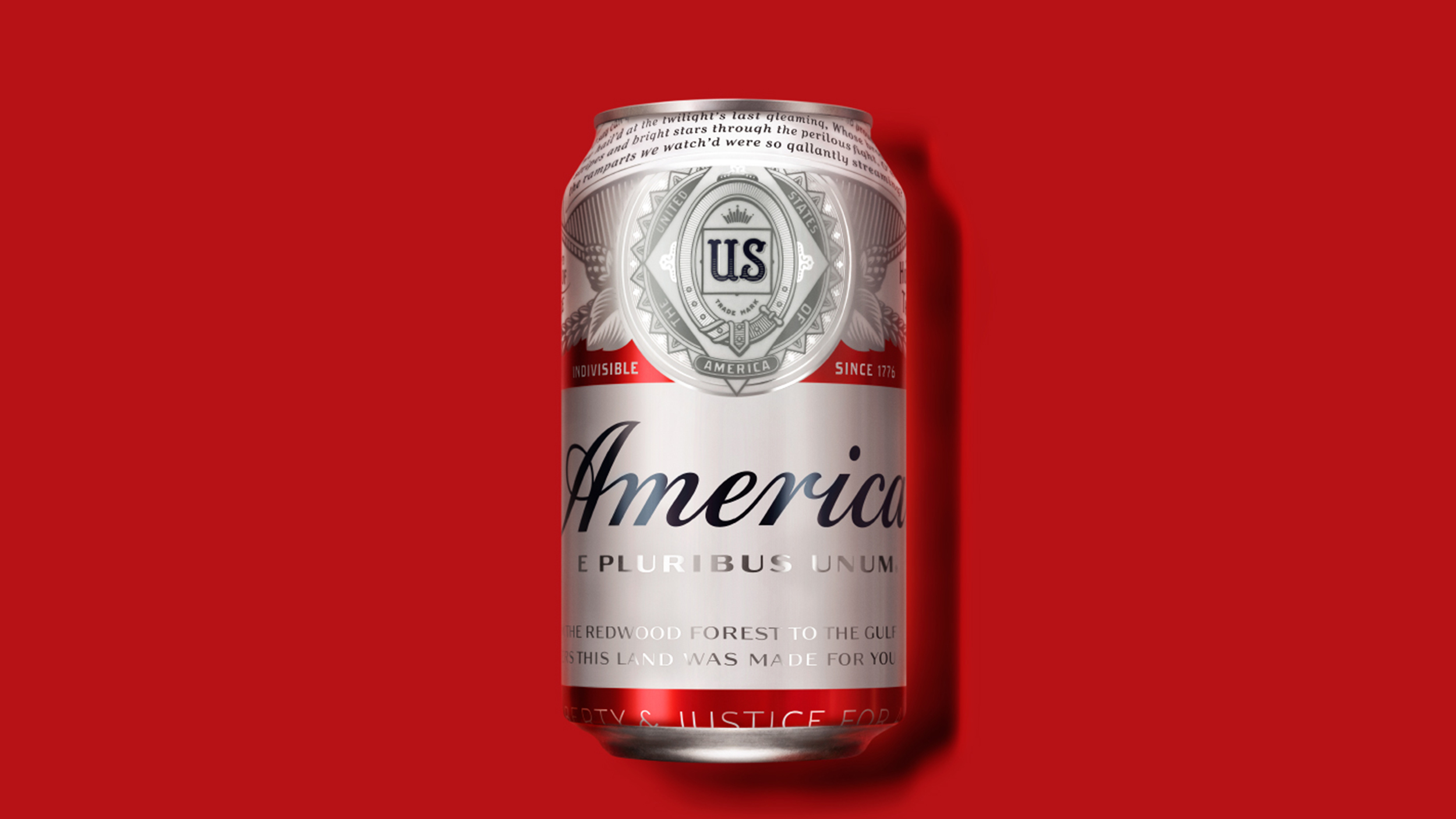 In the Summer of 1990 Michèle Cone talked with Cady Noland about the intimations of violence in her works:
Michèle Cone: Practically every piece I have seen of yours in group shows or in your one-person shows projects a sense of violence, via signs of confinement -- enclosures, gates, boxes, or the aftermath of accident, murder, fighting, boxing, or as in your recent cut-out and pop-up pieces -- bullet holes.

Cady Noland: Violence used to be part of life in America and had a positive reputation. Apparently, at least according to Lewis Coser who was writing about the transition of sociology in relation to violence, at a certain point violence used to describe sociology in a very positive way. There was a kind of righteousness about violence -- the break with England, fighting for our rights, the Boston Tea Party. Now, in our culture as it is, there is one official social norm -- and acts of violence, expressions of dissatisfaction are framed in an atomized view as being "abnormal."

Cone: There are clear references to extreme cases of violence in the United States, Lincoln and Booth, Kennedy and Oswald, Patricia Hearst, etc. . . .

Noland: In the United States at present we don't have a "language of dissension." You might say people visit their frustrations on other individuals and that acts as a type of "safety valve" to "have steam let off." People may complain about "all of the violence there is today," but if there weren't these more individual forms of venting, there would more likely be rioters or committees expressing dissatisfaction in a more collective way. Violence has always been around. The seeming randomness of it now actually indicates the lack of political organization representing different interests. "Inalienable rights" become something so inane that they break down into men believing that they have the right to be superior to women (there's someone lower on the ladder than they) so if a woman won't dare them any more they have a right to murder them. It's called the peace in the feud. In this fashion, hostility and envy are vented without threatening the structures of society.
And so it is that in the Summer of 2016 Anheuser-Busch InBev has announced that, for promotional purposes, from Memorial Day until the US presidential election in November, it is renaming and relabeling Budweiser, its flagship beer, America.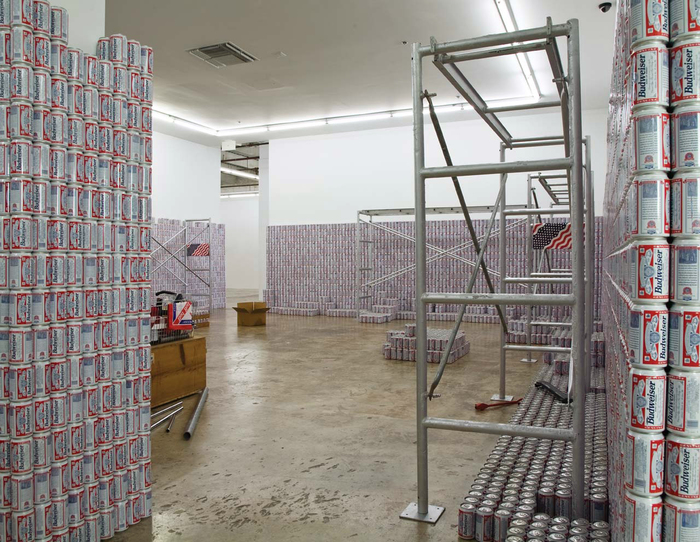 Budweiser bottles and cans are prominent elements of many of Noland's works, from small baskets and milk crates of detritus to the epic 1989 installation, This Piece Has No Title Yet, where six-packs of Budweiser stacked 16 high line the walls. Noland saw already that Budweiser was America. Or that it inevitably would be.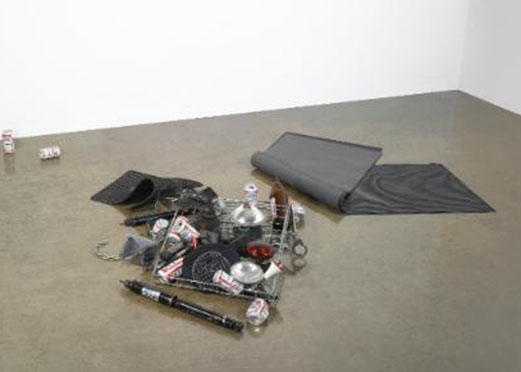 Bloody Mess, 1988, carpet, rubber mats, wire basket, headlamp, shock absorber, handcuffs, beer cans, headlight bulbs, chains and police equipment, dimensions variable
And so as a tribute to Noland's foresight and to America's future, I am honored to announce Untitled (Free As In America). For this series I will replicate any Noland sculpture that uses Budweiser, using America cans or bottles, and I'll do it for cost. The series will be available during InBev's America campaign, and will obviously be subject to the availability of America brand cans, bottles, and cartons.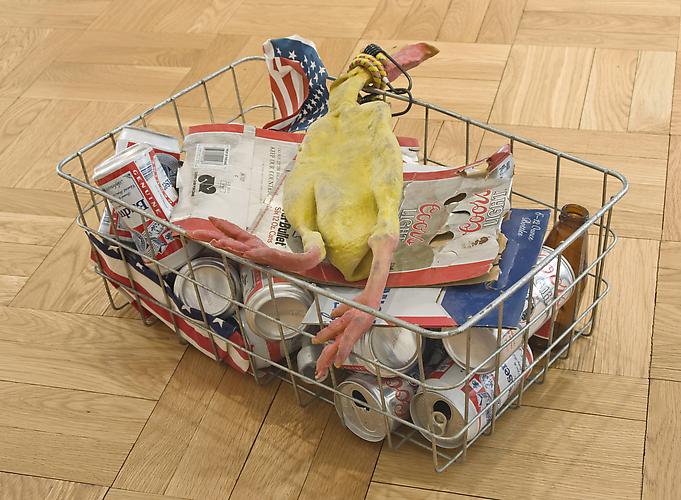 Chicken in a Basket, 1989, "twenty-seven elements, wire basket, rubber chicken, boxes, bottle, flags, baster, bungee and beer cans", offered for sale this afternoon at Christies, image via Skarstedt
I am obviously not recreating Nolands a la Triple Candie, but I don't want to merely approximate them, either. So I'll only make pieces based on Nolands whose elements are suitably documented, such as in photographs and auction catalogue copy:
Noland once described America as a gestalt experience...In the case of Bloody Mess, disparate objects, including Budweiser cans, car parts, police equipment, and rubber mats collectively comprise a quintessential American image. These cans of "The Great American Lager," for instance, are scattered to the outreaches of the piece, so as to provide a sort of abstract framework around the inner compilation of a paraphenalia [sic] law enforcement and an uncanny selection of automobile parts.
If substitutions are needed, they will be considered on a case-by-case basis. Every work, in fact, will be devised, specced and costed out individually, in consultation with the collector. So get in touch, and God Bless America.
A-B InBev Looks to Replace Budweiser With 'America' on Packs [adage]