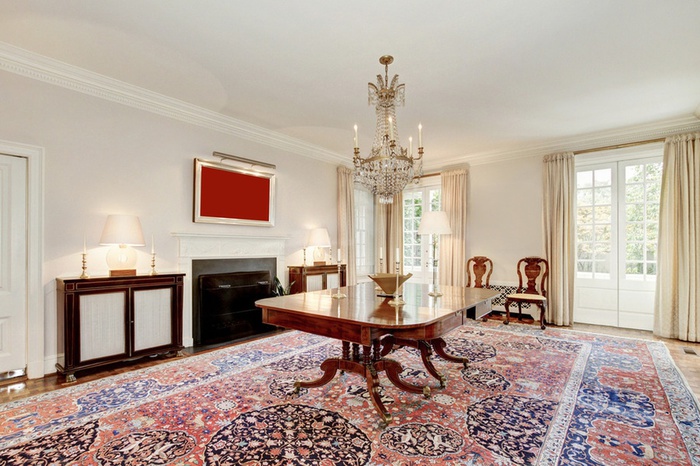 Study for Monochrome House Red, 2016
I'm consistently amazed at the photos in real estate listings, which turn someone's private space and life inside out and propagate it across the web, where it just stacks up. It makes the case for real estate staging and swapping out all your belongings that much stronger; the photos may be intrusive, but at least they're not intruding on you.
There's another way, though.
While flipping quickly through the listing of a nearby house, I was stopped by an extraordinary artwork on the dining room wall: a bright red monochrome. Which, what?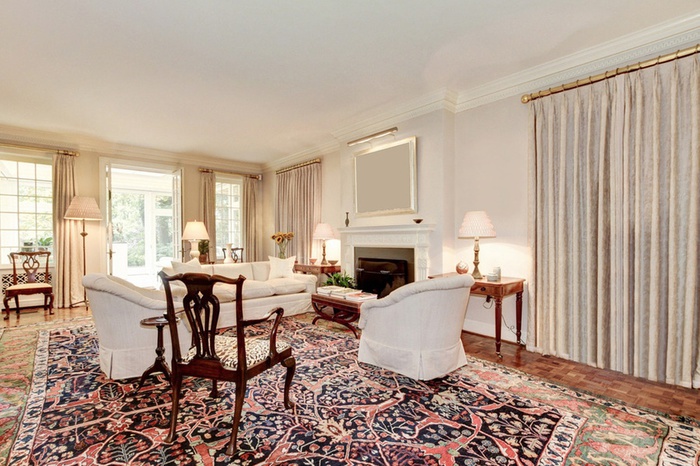 Study for Monochrome House Beige, 2016
Scroll back, and there is a beige monochrome in the living room. The master suite has two monochromes in different shades of blue. Except for a couple of posters in the rec room, in fact, all the art in the house is monochromes. It looks fantastic.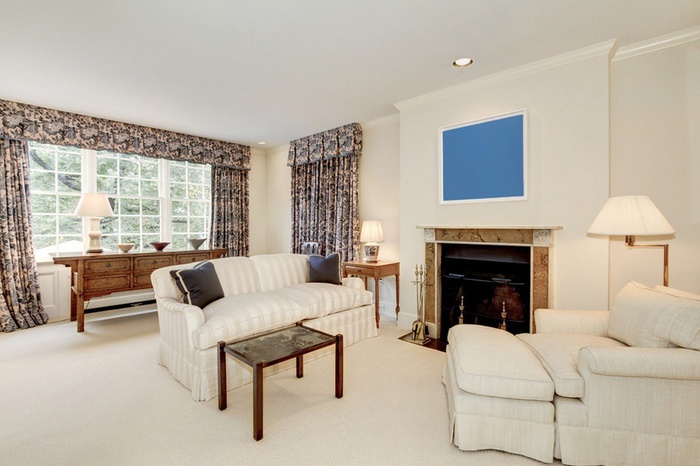 Study for Monochrome House Blue #1, 2016
Way better than the "Art Panels" offered by that NY stager last year, which I think are basically giant sheets of gatorboard, the merest ghosts of actual objects.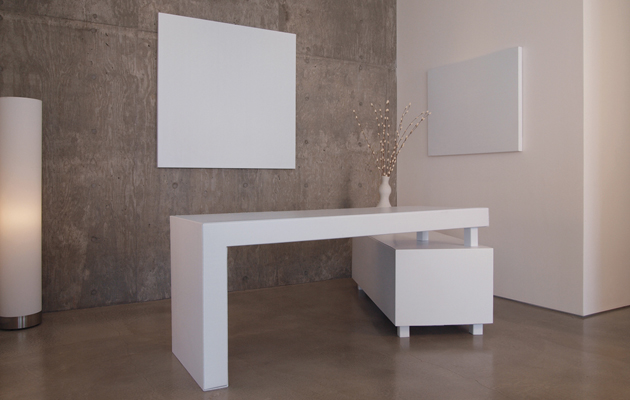 Nothing. Meh. Keep scrolling.
No, these monochromes can really hold their walls.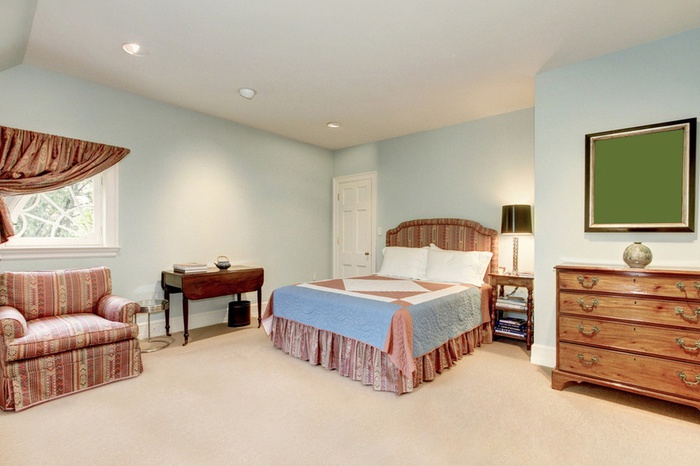 Study for Monochrome House Green, 2016, this one has a serious Prina vibe
Kudos to the photoshop artist who devised this solution for the seller, who did not care to have his actual-and, for DC, surprisingly not insubstantial-art collection blasted out to the world in such an exhibitionistic/voyeuristic way. And if the seller, or the eventual buyer of the house wishes, I'm glad to realize the whole houseful of monochromes in time to close the deal.