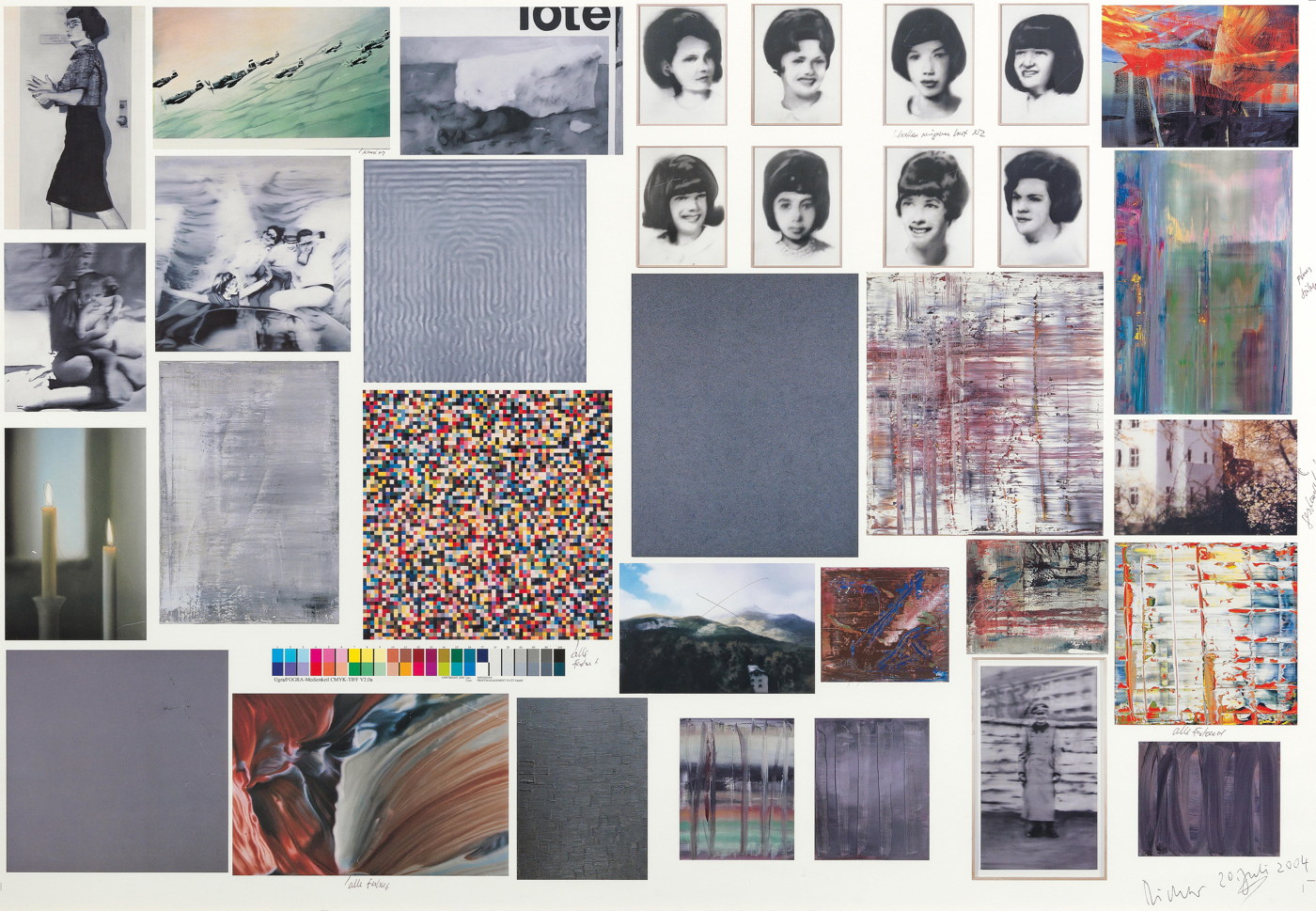 There's an interesting selection of unusual Gerhard Richter swag coming up for auction in Vienna, an assortment of unnumbered editions and test prints that look like many years' worth of artist gifts to a collaborating printer, publisher, or assistant.
The greatest, though, has to be this one, a veritable one-page Atlas of Richter's greatest hits. It is a proofsheet of the color plates in the catalogue for Richter's 2004-5 exhibition at the Albertinum in Dresden. Besides the artist's annotations, it is also signed and dated in the corner. The auction description says it "is the only signed edition paper by Gerhard Richter for the Albertinum Exhibition." Which, uh, sure? Maybe? Unlikely?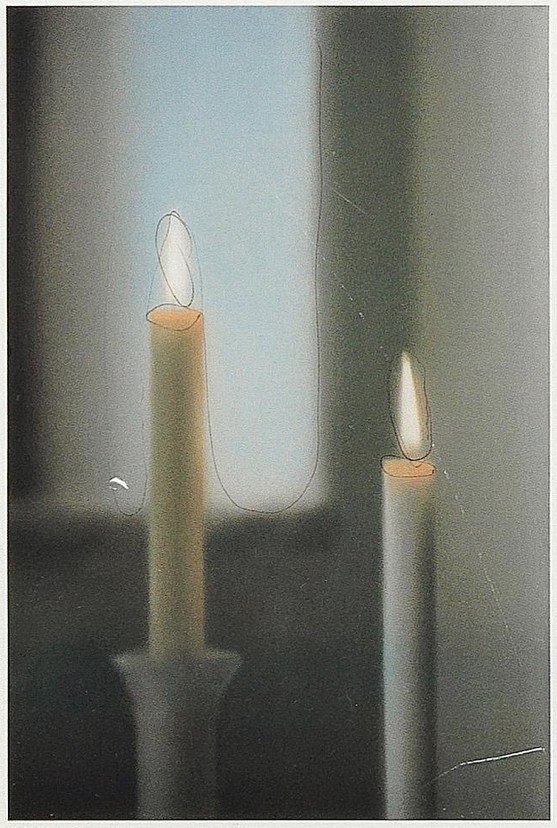 image of Two Candles (CR:499-2), 1982, with artist annotation, image: dorotheum
With an estimate of EUR25,000 - 30,000, the auction house is certainly hoping it comes across as an actual edition, or an art work at all, for that matter. But I am uncertain.
Actually I am just being polite. I think this falls squarely into what Hubertus Butin, the co-editor of Richter's print catalogue raisonné calls, "star autographs." In a 2007 Getty symposium on early Richter, Butin's co-editor Stefan Gonert discussed the implications of the artist's very hands-on management of his catalogue raisonné. And there is a whole category of objects, mostly gifts, that are recognized as "authentic," but are nonetheless excluded from the CR.
There's another category of objects that are signed, and that's it:
These can only be described as signatures added as favors, which have the value of an autograph. Classified simply as reproductions, these prints have the same status as postcards or posters not designed by the artist, which he sometimes autographed."
Sounds bleak.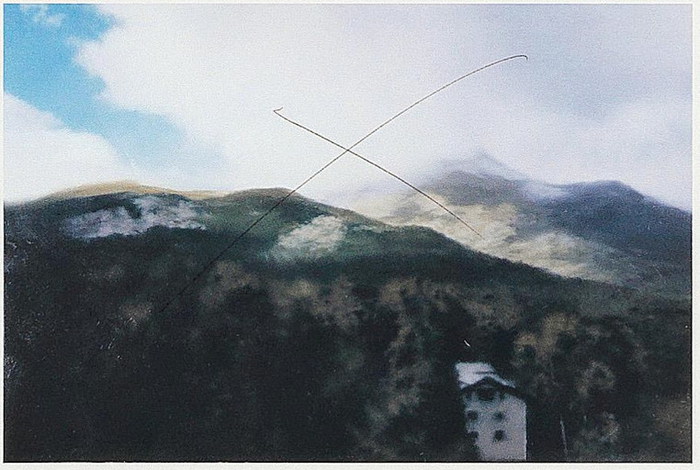 Sils Maria, 2003, was struck from the exhibition, but at least it's still in the CR. (882-1). Image:dorotheum, detail.
But wait. For into this lowly pot fell at least one set of out-of-edition gift prints which Richter had apparently signed and numbered, and which were originally included in Butin's CR appendix. And postcards, posters, and offset prints are all media RIchter has actively used for both source material and recognized works. And remember, Butin threw down this simple "reproduction" shade before Richter conceived of his massive facsimile object program, where thousands of numbered-but-unsigned photo prints of paintings appear to be buoying up the museum benefit edition industry.
So who knows what status this 70x100cm framed sheet will end up with? It is awesome at any price. Though personally, I'd expect it to be about 95% less expensive.
Lot 782 Gerhard Richter, offset print, estimate EUR 25,000 to 30,000 [dorotheum]
UPDATE: It appears that most or none of this swag collection sold.
UPDATE AGAIN I stand happily corrected, this object apparently sold for EUR 15,000, including fees, which is remarkable.