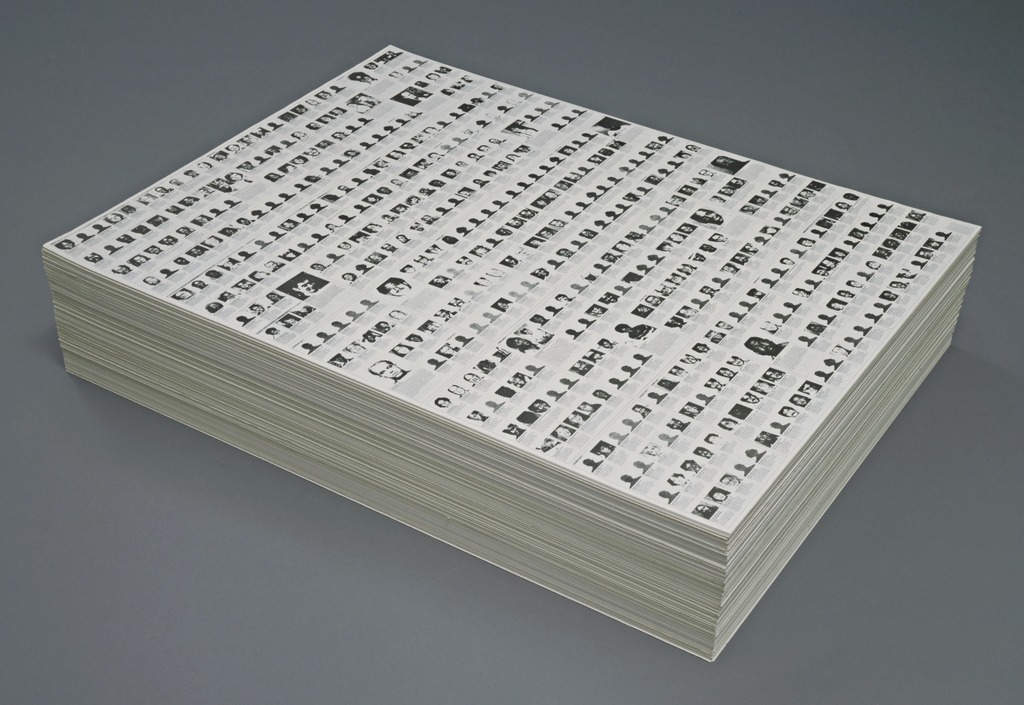 "Untitled" (Death By Gun), 1990, endless. collection: moma.org
We've come to reading the names of the dead, to intone them, as a form of memorial.
I've never felt Felix Gonzalez-Torres' "Untitled" (Death By Gun) was a memorial per se, more a statement. Remembering for different ends. But following the massacre of Latinx gay people at Orlando's Pulse night club, and the subsequent readings of their names, it occurred to me that I'd never read and did not remember the names of the people who appeared on Felix's 1990 stack piece.
I looked for the original Time magazine article that was the artist's source, and I couldn't find it online. I couldn't find it in libraries. I ended up buying an old print edition of the magazine itself on eBay. July 17, 1989.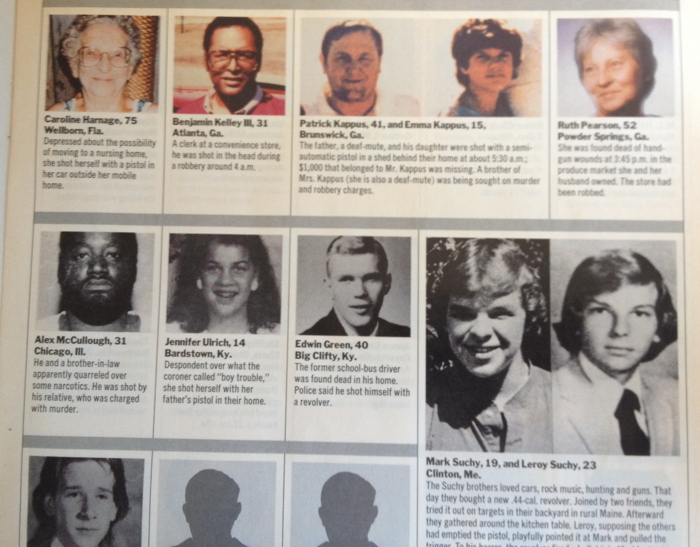 And I transcribed the names of the 460 people who were killed in the US the first week of May 1989, the week Time chose to document, in the order Felix chose to lay them out, and had them read aloud by a computer.
Download Better_Read_008_Death_By_Gun_20160620.mp3 from dropbox greg.org [dropbox greg.org, 16.7mb mp3, 11:37]
Previously:
Better Read #007: Spinoza's Ethica from Sturtevant's Vertical Monad
Better Read #006: The Jetty Foundation Presents, Send Me Your Money
Better Read #005: Frank Lloyd Wright Speaks Up
Better Read #004: Why We Should Talk About Cady Noland, a Zine by Brian Sholis
Better Read #003: Sincerely Yours, An Epic Scholarly Smackdown By Rosalind Krauss
Better Read #002: A Lively Interview With Ray Johnson, c.1968
the Ur-Better Read: W.H. Auden's The Shield Of Achilles, Read By A Machine