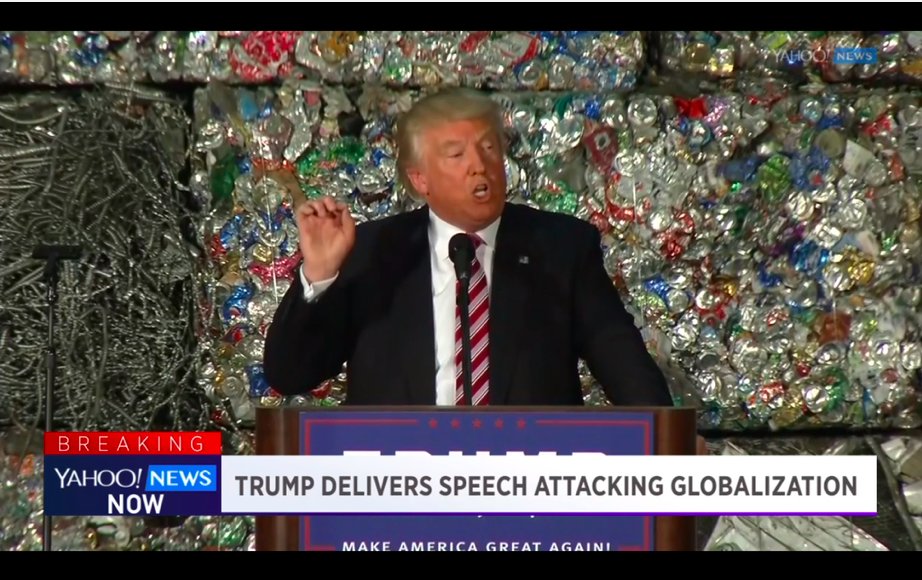 image of yahoo tv via @thegarance
Those who don't build a functioning campaign organization, including media and advance teams, are doomed to recycle 15-year-old Sforzian Backdrop techniques.
Yahoo's Garance Franke-Ruta rightly called this "the most passive-aggressive work of campaign advance" she's ever seen. This extraordinary wide shot of the scene comes from her Yahoo colleague Holly Bailey.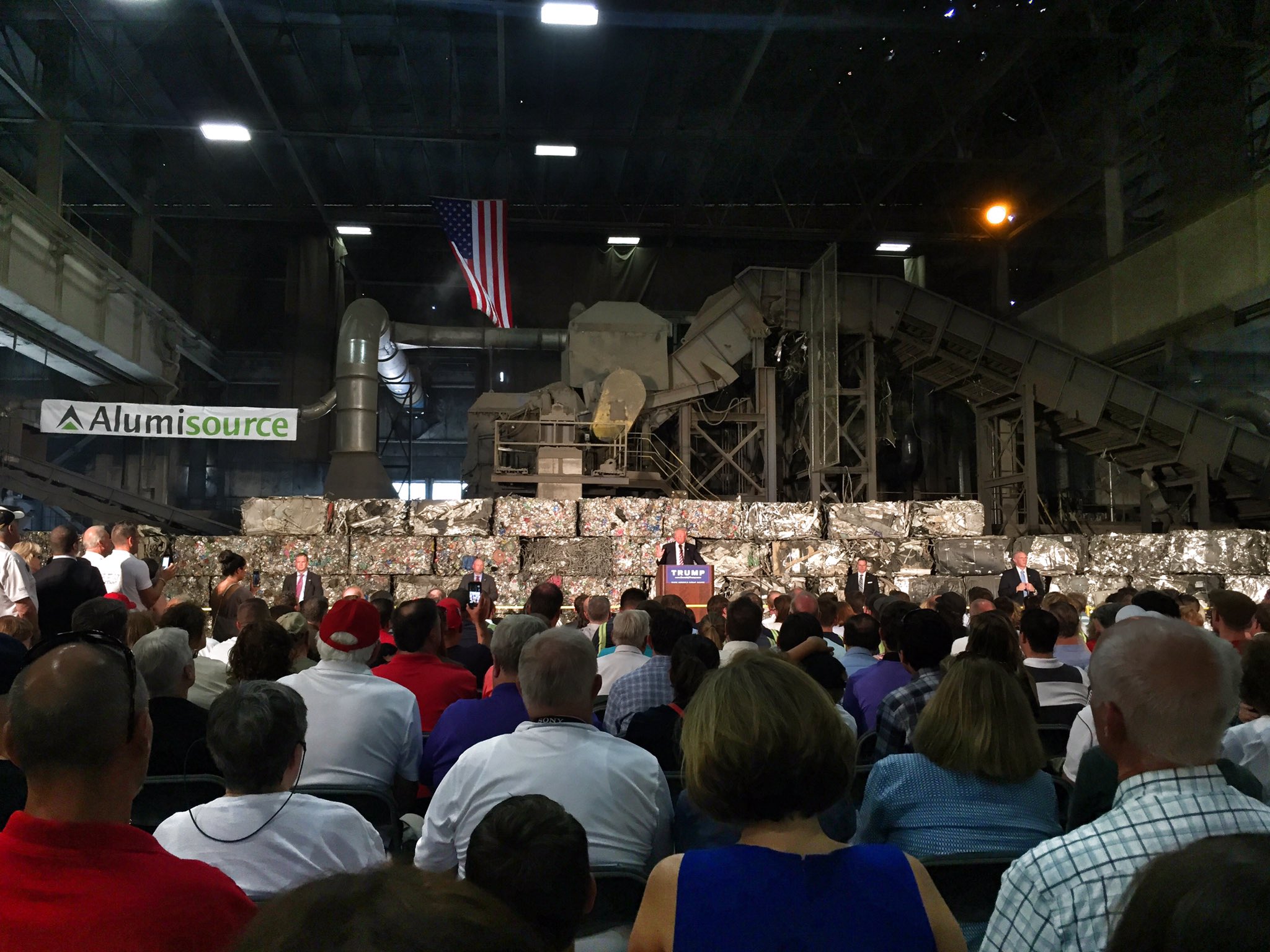 image via @hollybdc
Alumisource is in Monessen, PA, down the Monongahela from Pittsburgh, but this backdrop is straight out of the early Sforzian playbook. I'm not sure if we're ready for a GWB election renaissance, or, frankly, if that kind of schtick even still works.