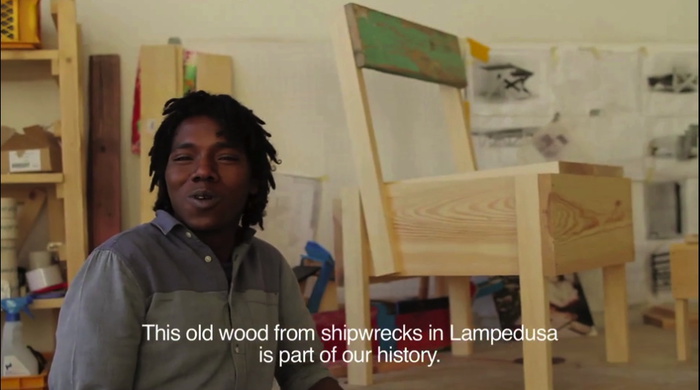 I do not know how this slipped by me all this time, but Cucula is a Berlin organization that works refugees to make furniture. It started in 2013 by making Enzo Mari's Autoprogettazione designs out of the wood from refugee shipwrecks on the Italian island Lampedusa.
Lampedusa, of course, became synonymous with the first widely publicized tragedies of massive refugee deaths in perilous transit. Cucula, a West African word meaning, basically, colabo, was started by designers Corinna Sy and Sebastian Daeschle, first to help Nigerian and Malian refugees fleeing war in Libya to stabilize their situation in Germany. Actually, their first idea was to help the refugees build furniture for their rooms; the refugees said they'd rather have jobs, danke.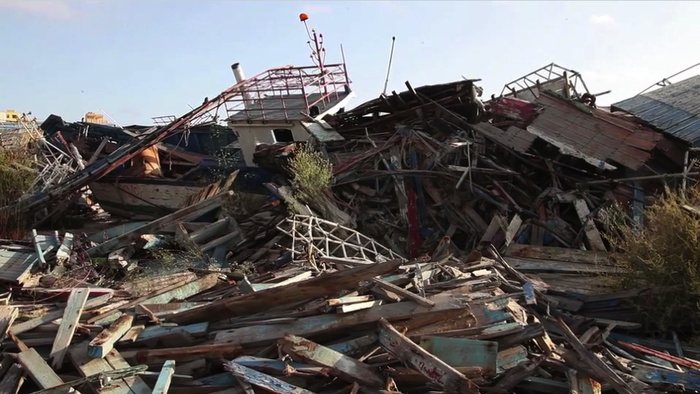 The first products were Mari's Sedia I, and were apparently called Lampedusa Stuehle. On the webshop now, though, they're called the Ambassador. Whatever the nuance of the shift, it makes me think of how time, geographic shifts, and the exponentially worsened plight of refugees has kind of swamped the Lampedusa brand.
Actually, what it really does is make me uncomfortable by aestheticizing and productizing the deaths of so many people. I fully support the mission of Cucula. I will not be shaken in my support of efforts to help refugees, especially those who have been through so much and have traveled so far at such great danger. I am a longtime admirer of Enzo Mari, and applaud his support for Cucula's use of his designs beyond their original, DIY-only context.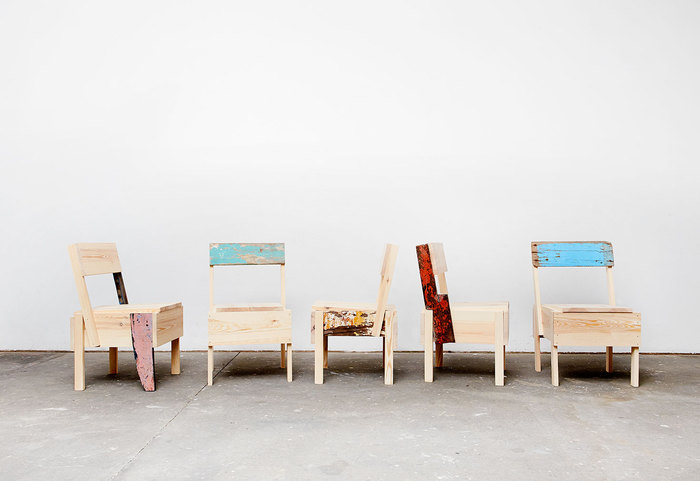 But the transformation of wrecked ships into premium, virtue-signaling, small batch designer furniture gets rightupthisclose to Ai Weiwei levels of disaster pornsploitation for me. The only thing that makes it work, imho, is that it's actually refugees learning the skills, doing the work, and reaping the benefits. I hope. [Curbed reports that Mari's license stipulates that only refugees can make the furniture, which in this case adds to the layers of complication, partly because the refugees cannot officially be classified as employees who earn wages.]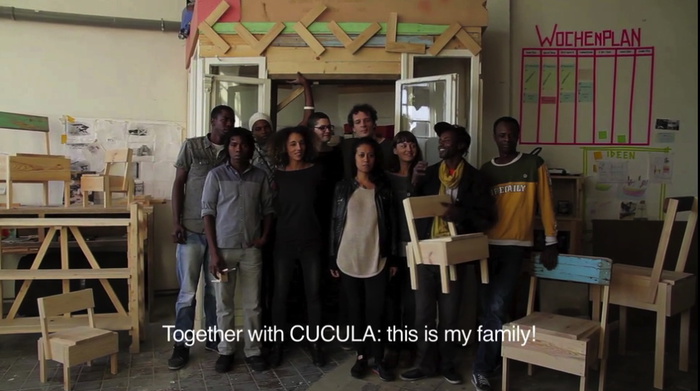 How many kinds of complicated are there again? Because it feels like a couple of designers stepping in to fulfill a moral obligation we all [should] feel, and doing it in an impossibly, obviously, unscalable way. And the rest of us, our role is to shop.
No. I don't mean no, don't shop. I mean, no, the rest of it. Why not take Cucula as an imperative, an example of the value of individual and collective care and involvement in building communities with and for refugees? If a designer can organize a workshop that supports a team of refugee craftsmen by building esoteric furniture, there is something you can do, too.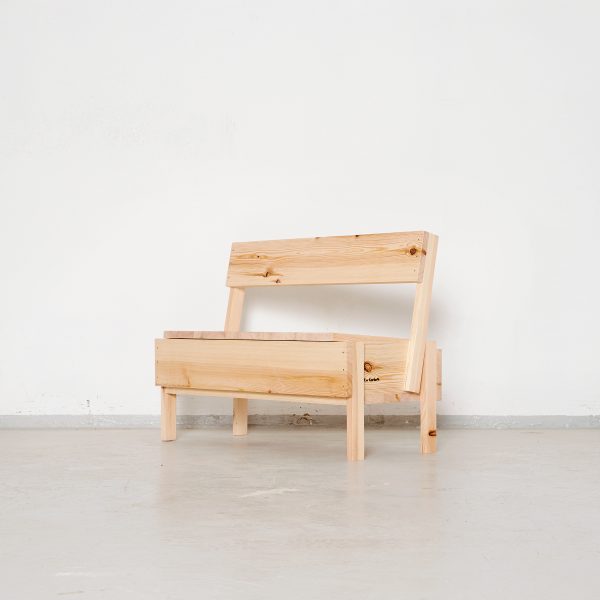 Meanwhile, maybe the Cucula solution is two-fold: first, get some stock-standard Autoprogettazione furniture made from regular pine. None of it is particularly expensive, considering, and the Bambinooo extended mini-chair with built-in storage bin is especially nice. Also go full Lampedusa-meets-Piet Hein Eek, and get a custom chair made entirely out of wreckwood. Then start inviting some refugees to dinner.
CUCULA [cucula.org, h/t monique]
Meet CUCULA, the Berlin Furniture Company Seeking to Empower Refugees [curbed]
Previously, related: Enzo Mari X Ikea Mashup, Chaper: The Last [or not, obv]