Untitled, 1993, 70 x 190 cm, image: bruun-rasmussen.dk
Olafur Eliasson painted this in 1993. It's apparently one of six roughly door-sized paintings in a series or group. I've seen a couple of early Olafur paintings, and I am puzzled by them.

This is another painting from 1993, which apparently did not sell at B-R in 2011. It also has atmospheric and landscape-ish fields of color behind traced elements of domestic architecture.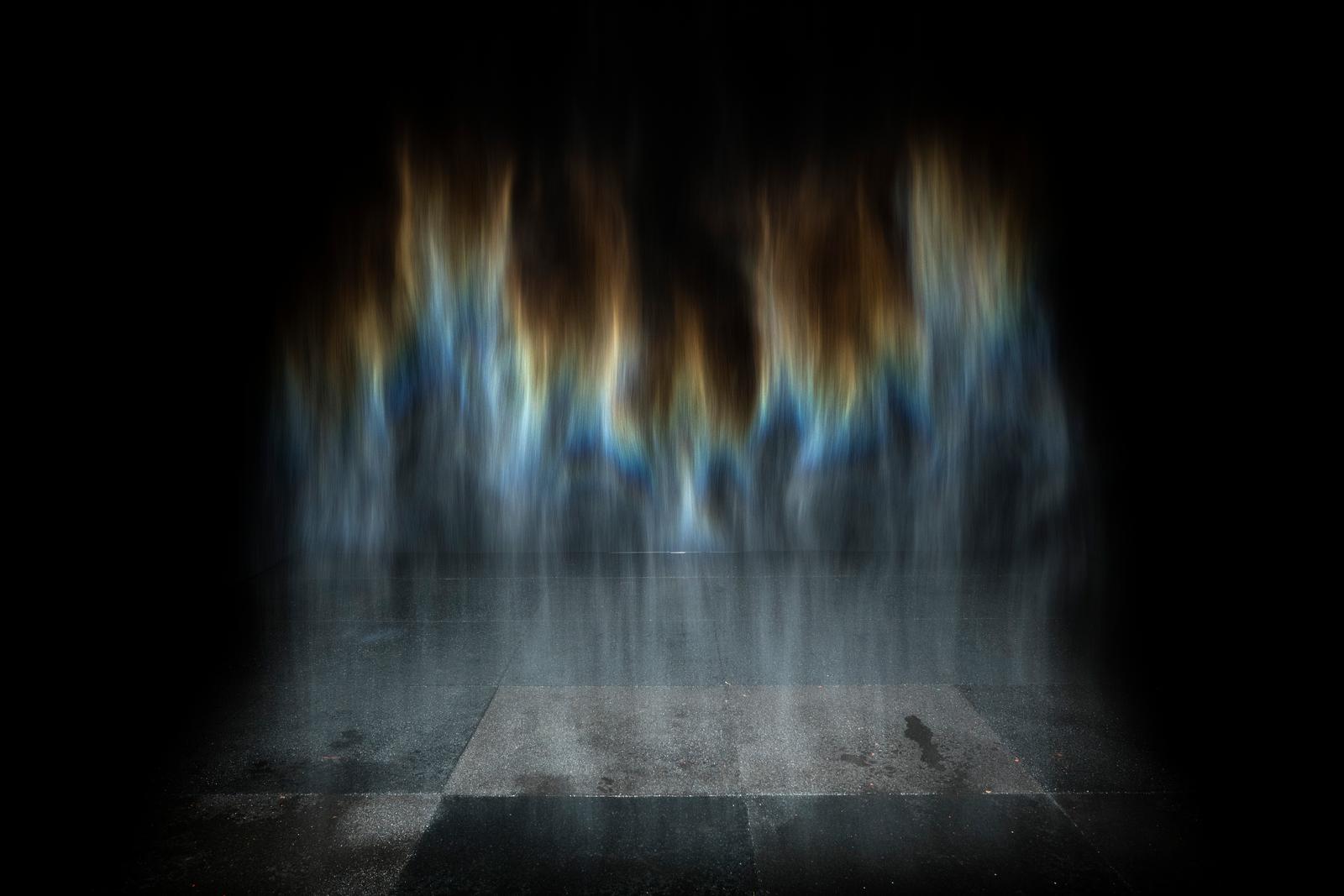 Beauty, 1993, installed at the Long Museum Shanghai in 2016, image: olafureliasson.net
1993 was also the year he made Beauty, which he first showed in a garage, I believe. I'd say he was exploring a lot of different directions in 1993 and chose one.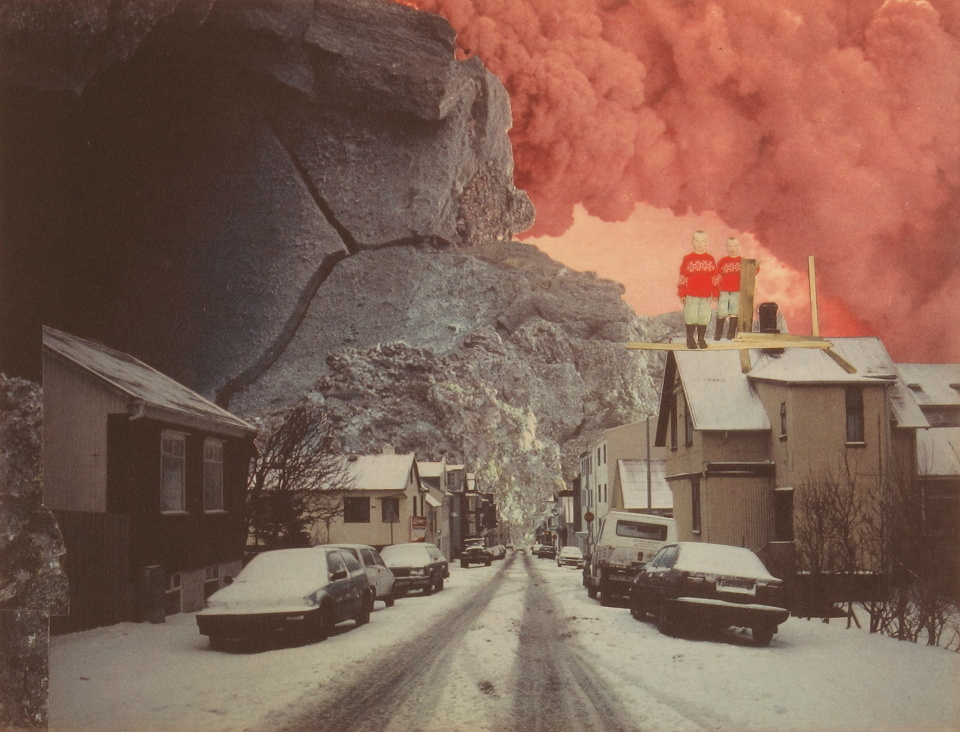 Frakkastigur, 1996, from a suite of five photogravures produced by Niels Borch Jensen
But then, that painting also reminds me of a couple of collaged image photogravures Olafur made with Niels Borch Jensen, which have always puzzled me, too, and those are from 1996.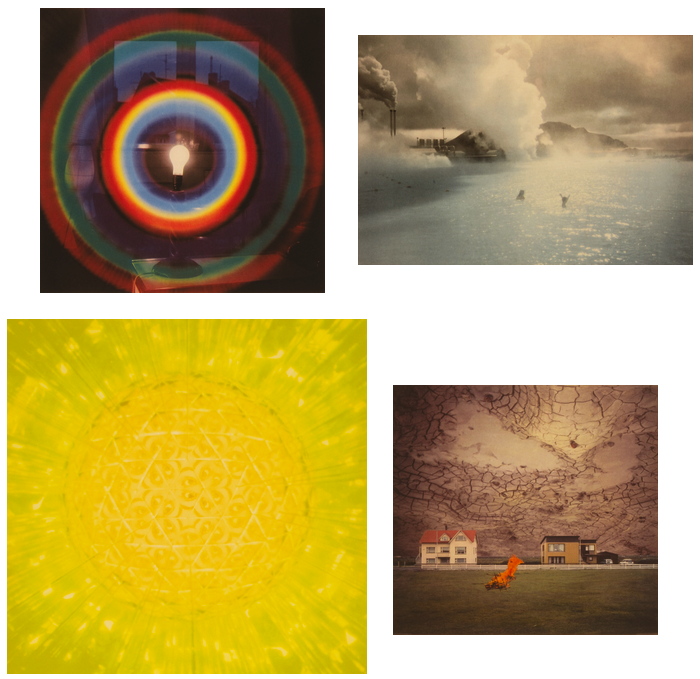 the rest, image via nbj
Other prints from the suite have probably gotten more attention for how they seem to map out Eliasson's project going forward, but I keep wondering about the collagey ones.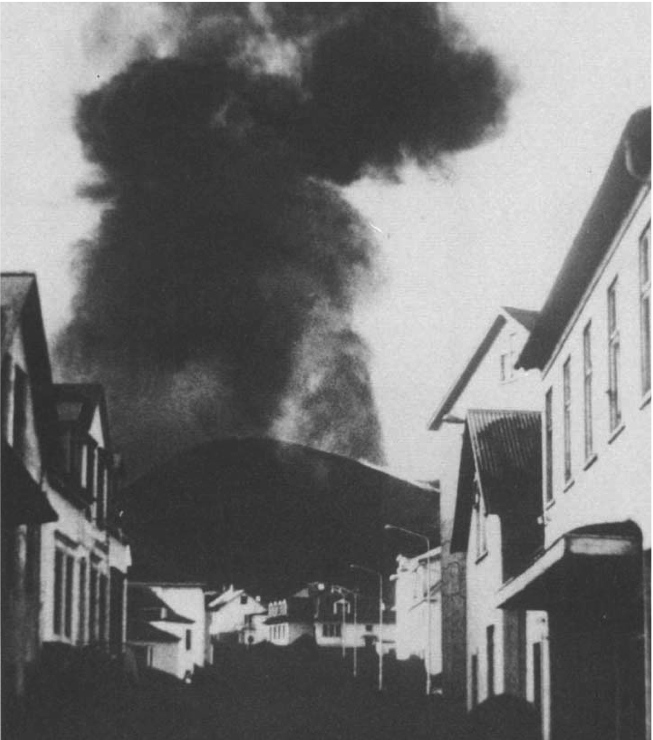 Vestmannaeyjer street covered with ash with lava fountains behind, 1973, image: usgs
A few years ago I found some stunning and very similar-looking photos of a January 1973 volcanic eruption on Heimaey, an Icelandic island where a third of the fishing village Vestmannaeyjer was buried in lava and ash.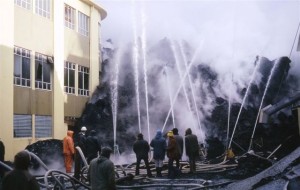 image via heybehappy
The USGS published a booklet about how the destruction was minimized by fire fighters hosing down the face of the wall of lava with seawater as it advanced through the town, slowing it down. Olafur would have been 6, and I imagined the incident would have been formative. And I started re-considering his work through an unexpectedly autobiographical lens. When I proposed this to him, though, he didn't buy it.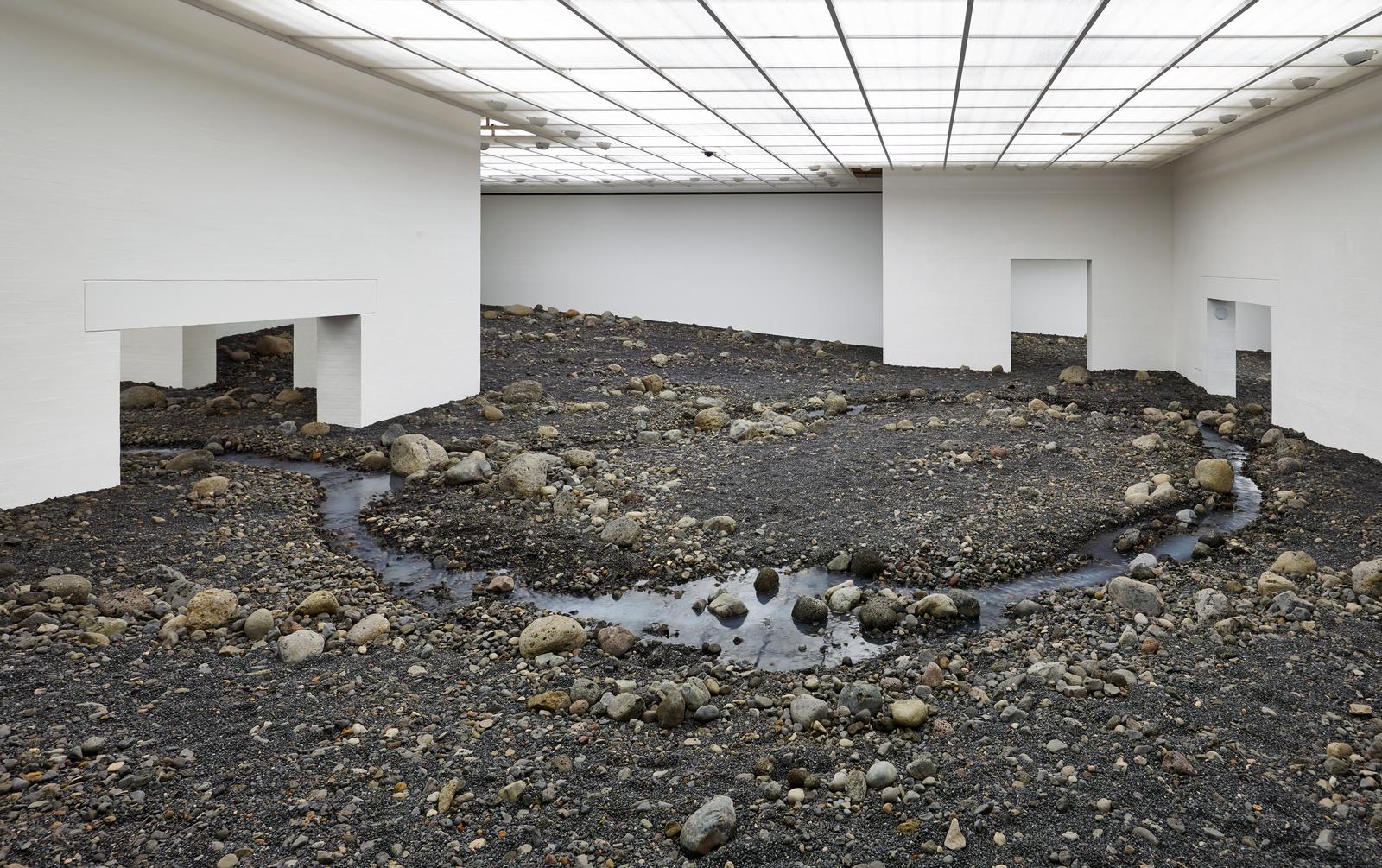 completely unrelated: Riverbed, 2014-15, installed at Louisiana Museum, DK, image: Anders Sune Berg via olafureliasson.net
I still wonder, though. And I do wonder about Olafur's early work, including those paintings. If no one's gonna look into it, maybe I will.
Mar 7, 2017, 870/​752
Olafur Eliasson: Untitled, 1993, est. 200-300,000 kr [bruun-rasmussen.dk]