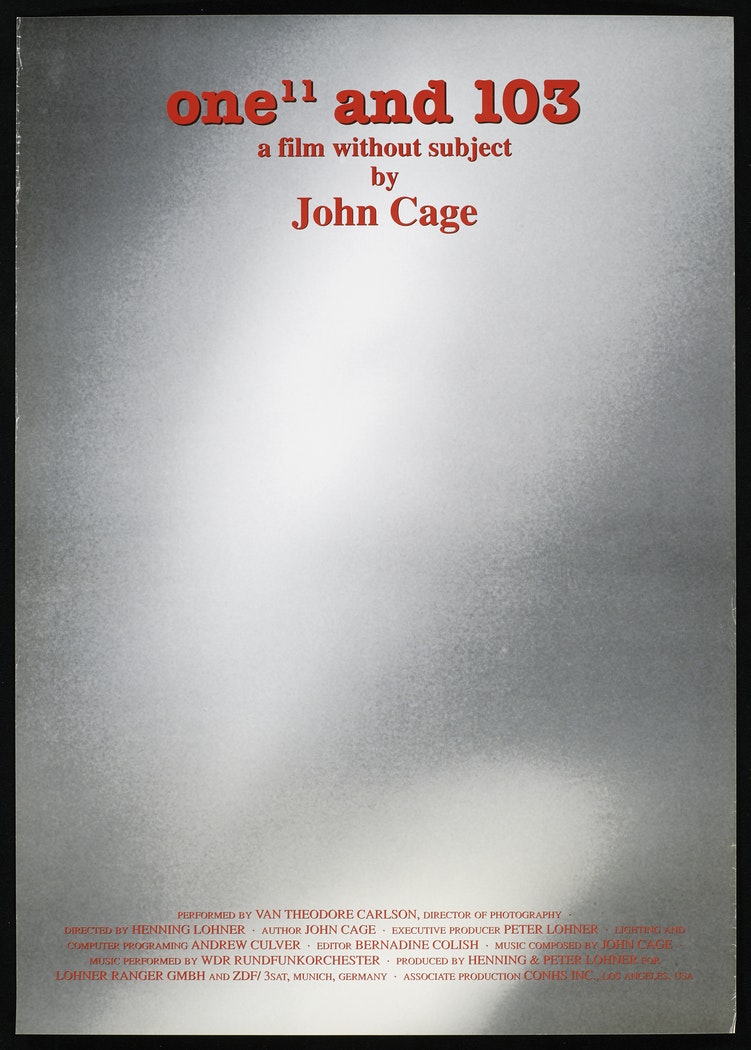 For a long time I've been a fan of One11 and 103, the film John Cage made with Henning Lohner in 1992.
But I've never seen this poster for the film, which was originally made for German public TV broadcaster ZDF. And which ended up in th Merce Cunningham Dance Company collection at the Walker Art Center. Now I must find one.
Also, I wonder what it means that Cage is credited as the author of the film, while Lohner is the director. In this case more than any other, I'd say the director is a performer of the composer/author's score. Which also happens to have been generated by a software program written and executed by Andrew Culver.
Also, I must remake this film. So much on the plate.
poster for One"and 103: a film without subject by John Cage, 1992 [walkerart.org]
Previously, related: John Cage's One11: The Making Of, now in English