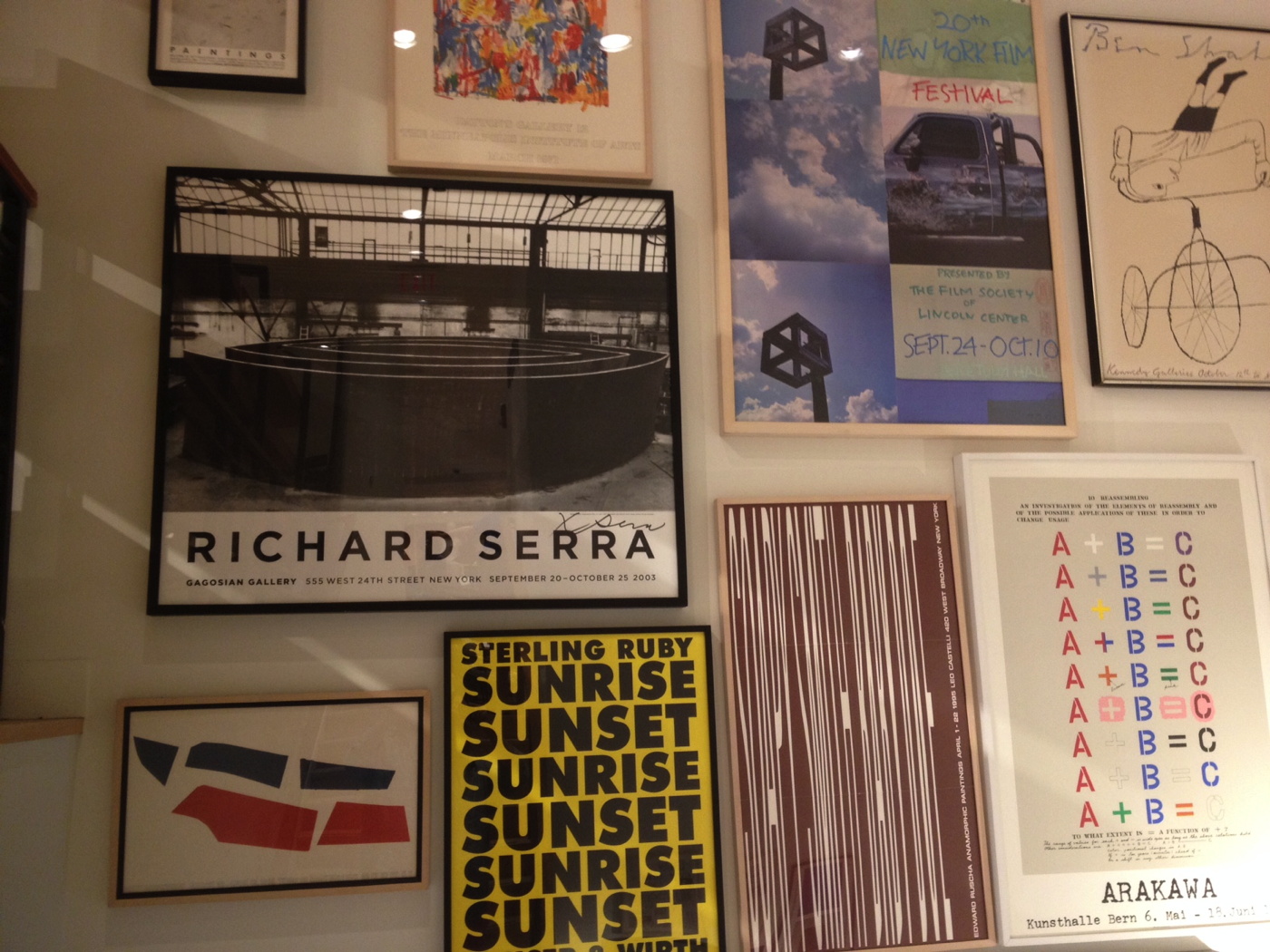 If you're wondering who the one person was who went to the mall in Chevy Chase, to the J. Crew store Monday, it was me. And I was only picking up a catalogue order.
And marveling at the giant [signed!] Richard Serra Torqued Spirals exhibition poster from Gagosian, c. 2003, one of two constellations of highly curated posters and prints lining the staircase.
I contemplated the state of the brick&mortar retail industry, making a note to watch the liquidation auctions for a deluge of contemporary art ephemera when the reaper comes for J. Crew. And figuring if the swag doesn't turn up, we'll know the store designers who fantasy-shopped it all together have absconded with it in lieu of severance.
Just as I was thinking, this poster was my most unexpected Serra sighting ever, I stepped outside, and found this, in the garden of the condos across the street.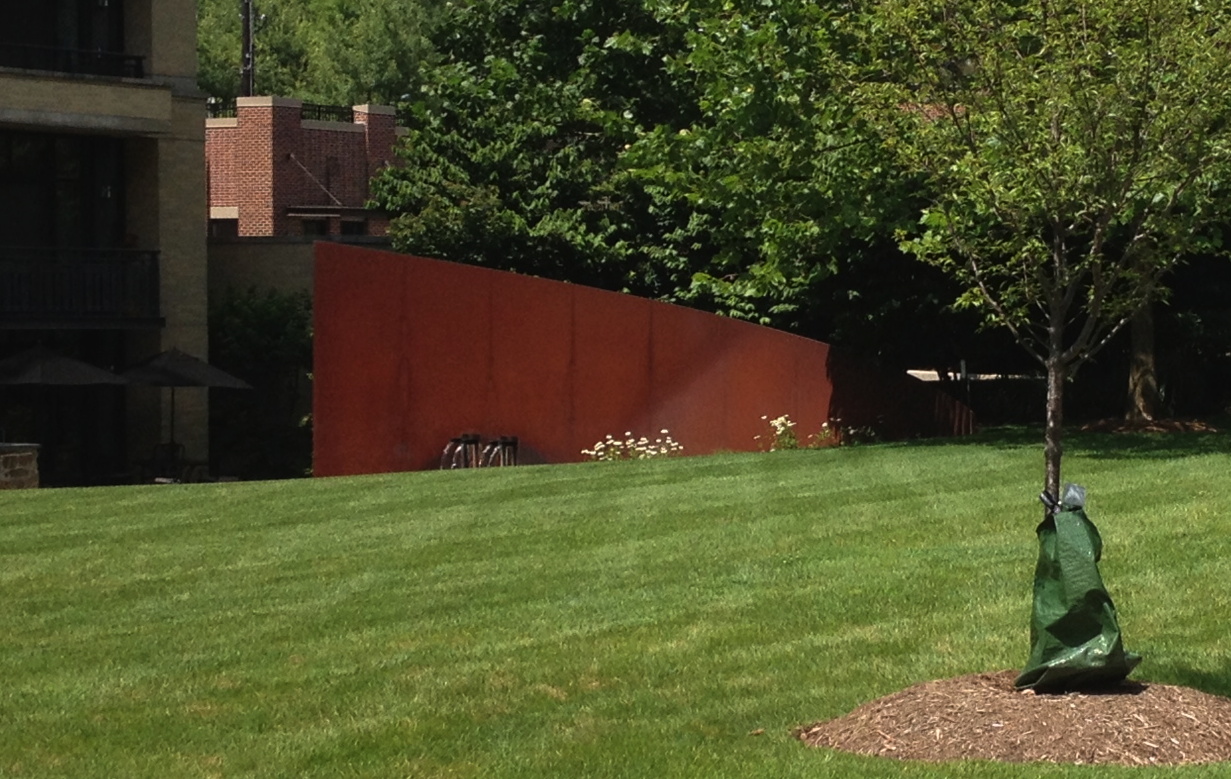 I approached to take a photo, and the carefully calculated elevations of the lawn revealed the bottom quarter of the Cor-Ten slab. If only he'd added a water feature, I bet Tilted Arc would still be standing.