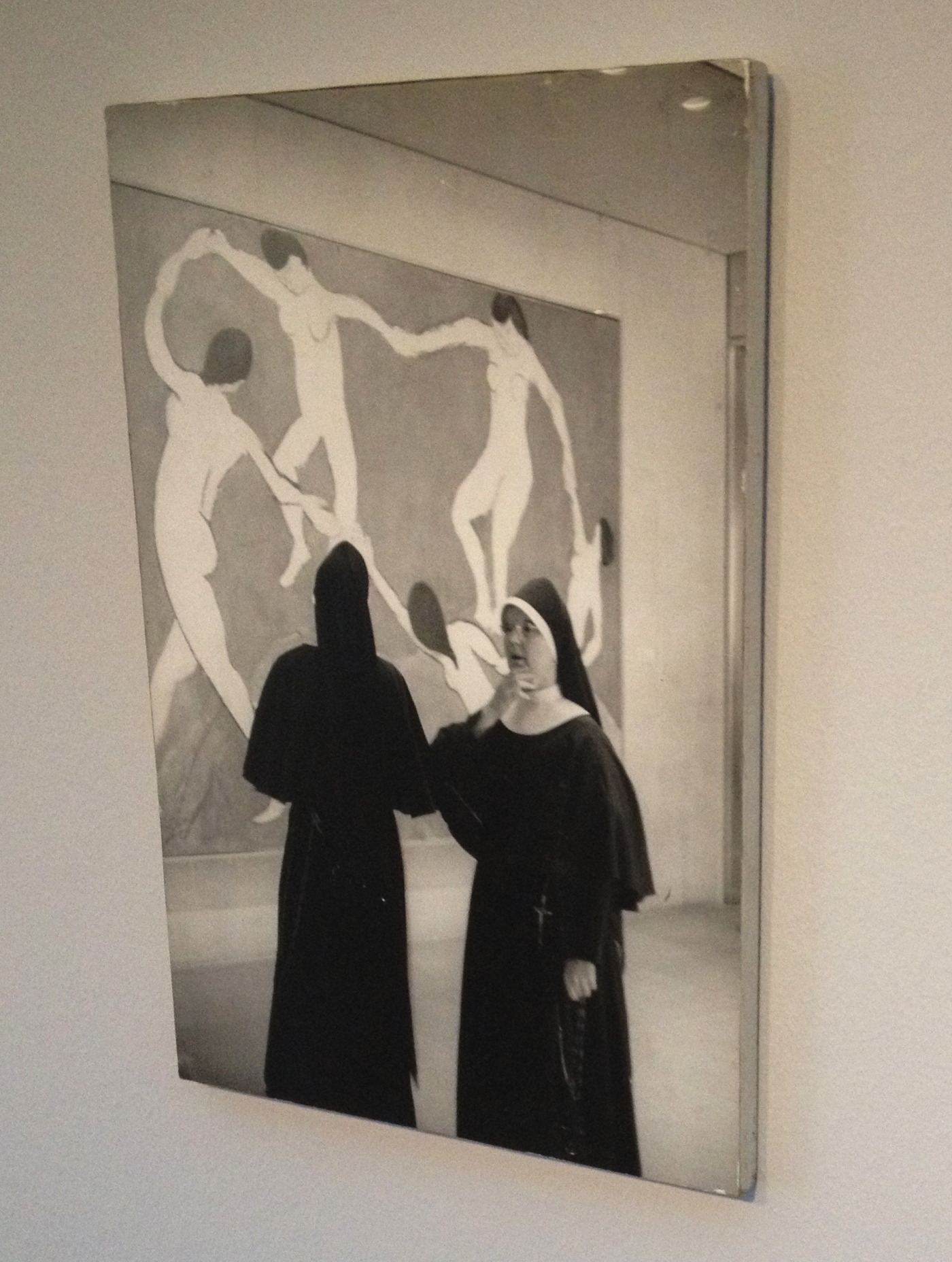 Henri Cartier-Bresson, In front of a painting by Henri Matisse at The Museum of Modern Art, New York, 1964, "Fotografien auf Holz," print mounted on [painted] wood panel, 1967, collection Museum Ludwig
One thing I've been thinking about since visiting the Museum Ludwig a couple of weeks ago is their photography collection. A new, dedicated photography space had a show of Henri Cartier-Bresson and Heinz Held, who met through Photokina curator and collector L. Fritz Gruber. The 200+ prints from Gruber's 1967 exhibition of Cartier-Bresson at Kun­sthalle Köln are now in the Ludwig's collection. And they're all mounted on wood panels.
This shifts the perception from image to object, not just by the material, dimensional difference between paper and panel, but by averring the connoisseurial paradigm of darkroom artistry and editioning, and the painterly tradition of framing. These photographs were purpose-built for public display, not exchange. I'd imagine they felt important, but not precious. Now, of course, they're older and a bit rough, which, for me anyway, made them feel rare and interesting.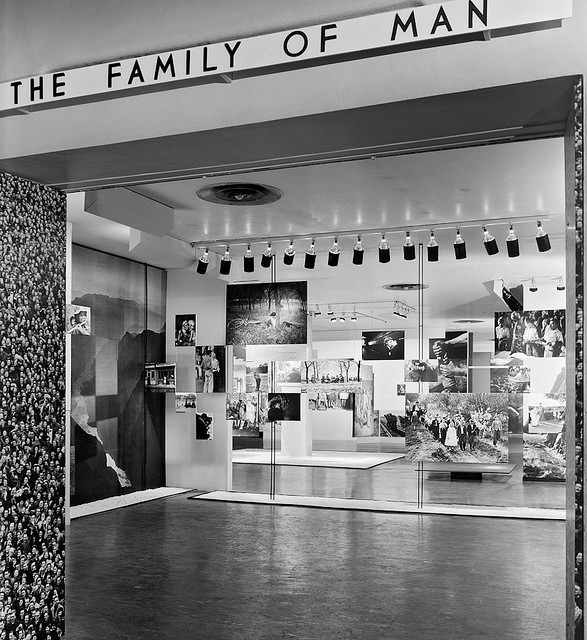 Because we don't do this anymore. I mean we don't do this anymore. Photos are mounted on aluminum, printed on aluminum, and facemounted on acrylic. Every Wal-mart and Costco will print a photo on canvas an "gallery wrap" it into a thick slab.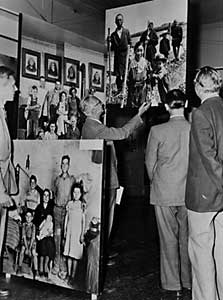 But the Ludwig's style of mounting, which is probably Gruber's style, has been superseded. It reminds me of the exhibition design of Family of Man, Edward Steichen, Wayne Miller, and Paul Rudolph's show that traveled the world in the 1950s. Gerhard Richter saw it in West Berlin in 1955. The last remaining traveling copy of Family of Man, with its giant, mounted prints, is on permanent view in Luxembourg.
I'd like to see some exploration of this. It feels like just the thing Christopher Williams would be into. Hey, doesn't he live in Cologne?
Also related: Peter Bunnell's 1970 MoMA exhibition "Photography Into Sculpture", which was revisited in 2014 Hauser & Wirth in a show called "The Photographic Object, 1970", by Olivier Renaud-Clément.