SEW SEW SEW SEW SEW SEW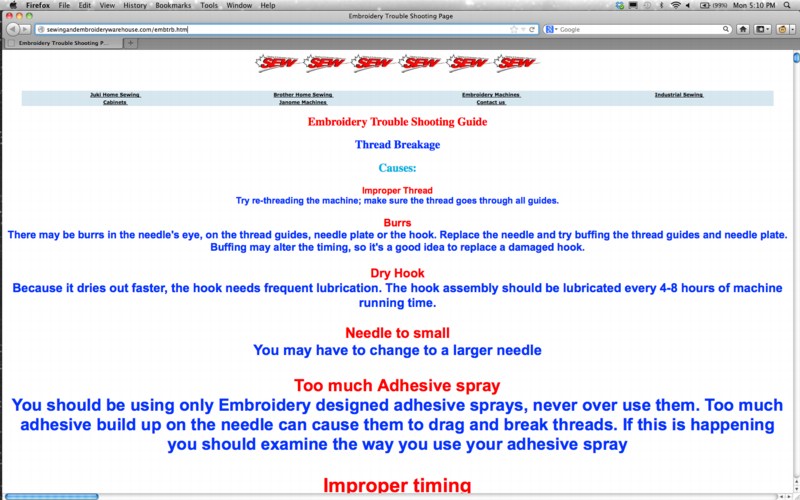 This installment of Better Read is the text of the found net artwork, Embroidery Trouble Shooting Page, which was repeated as untitled (etsg) in 2015.
When I first found the page, I marveled at its beautiful folly, and dreamed of printing it as a book. Then of using it as an abstract painting composition generator. Then I accepted responsibility to publish and preserve it after its original code changed. And since then, I've explored the possibilities and process for printing it as a single, giant page. I expect it would fill a wall. If you have any thoughts or tips for capturing a rendered webpage as a single image, I hope you'll get in touch.
Download better_read_017_etsg_20171018.mp3 from greg.org [mp3, 5:35, 2.7mb, via greg.org]
Previously: Untitled (Embroidery Trouble Shooting Guide)
untitled (etsg), 2015 [etsg.greg.org]