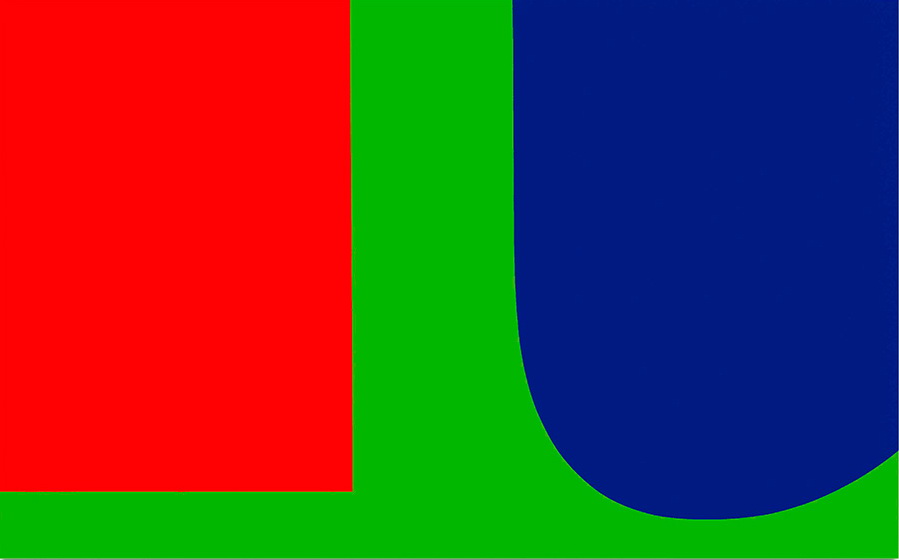 Ellsworth Kelly Red Blue Green, 1963, oil on canvas, tho tbh this looks like someone's sneaking a vector drawing onto wikipedia, collection: mcasd
In a 1969 text published in 1979 and revisited often since, Ellsworth Kelly looked back at how he learned to look:
Looking through an aperture (a door or a window) is a way that I have been able to isolate or fragment a single form. My first memory of focusing through an aperture occurred when I was around twelve years old. One evening, passing the lighted window of a house, I was fascinated by red, blue, and black shapes inside a room. But when I went up and looked in, I saw a red couch, a blue drape and a black table. The shapes had disappeared. I had to retreat to see them again.
As we come to understand Kelly's work as his direct presentation of objects he encountered, it will change the way we, too, see the things around us.
In completely unrelated news, here is an extraordinary traveling awning salesman's sample from the 1940s.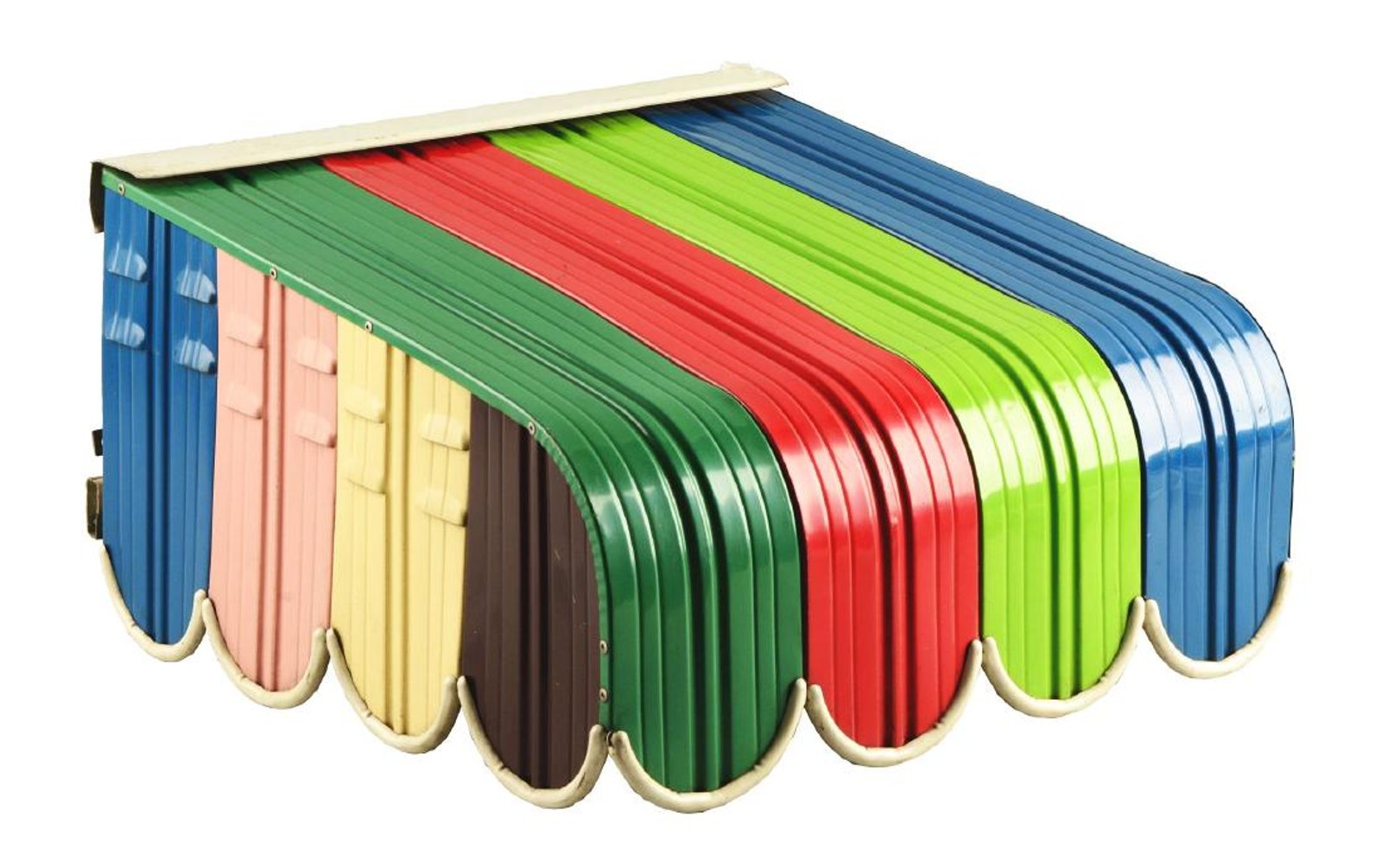 dimensions: 19 1/4" x 18" x 10 1/2"
Ellsworth Kelly "Notes of 1969" [pdf] was originally published in 1979 by the Stedelijk in Ellsworth Kelly: Paintings and Sculptures 1963-1979 / Schilderijen en Beelden 1963-1979. What we all need, though, is the Ellsworth Kelly Catalogue Raisonné. [wfu.edu, amazon, amazon]
The "Roofing Salesmans Sample" [sic] is lot 1118 in Dan Morphy's December 9, 2017 advertising auction update: sold for $225. [liveauctioneers via @presentcorrect via @marybanas via @bshaykin]