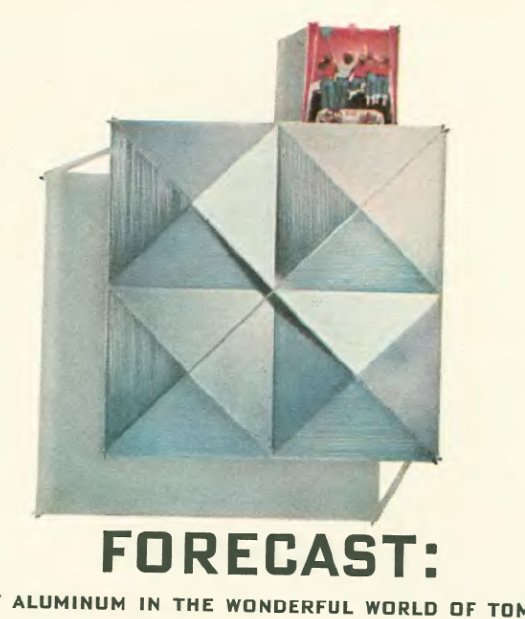 I've been digging back through the New Yorker magazine archive, looking for ads from Alcoa's Forecast Collection campaign. That's the one, if you will remember, for which Ray and Charles Eames created the Solar Do-Nothing Machine [which has since completely disappeared, but which I will one day bring back.]
What a fantastic campaign it's turning out to have been: beautiful objects and concepts created to brand aluminum as the material of America's glorious consumer future. It's like a virtual world's fair pavilion, fabricated [almost] entirely out of marketing. And all executed by a slate of top drawer artists, designers and photographers. And somehow, almost completely invisible now.
So far, I haven't been able to find any thorough or systematic treatment of Alcoa's Forecast program, so let me put a couple of great-looking things into the mix: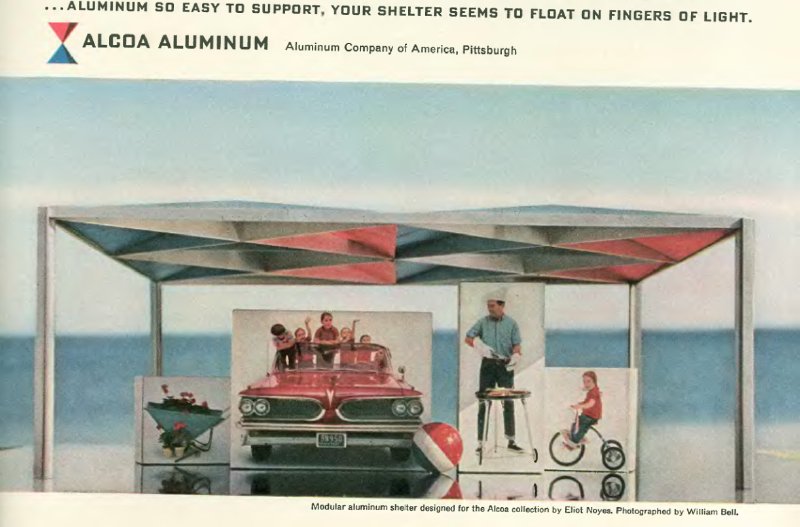 From a July 25, 1959 ad, here's a modular aluminum shelter designed by Eliot Noyes, and photographed by William Bell. Unlike the Eameses and Isamu Noguchi's Prismatic Table, which were both executed as life-size prototypes, it looks like Noyes's Forecast contribution never made it past the maquette stage. I expect to see this referenced in the next Urs Fischer catalogue.