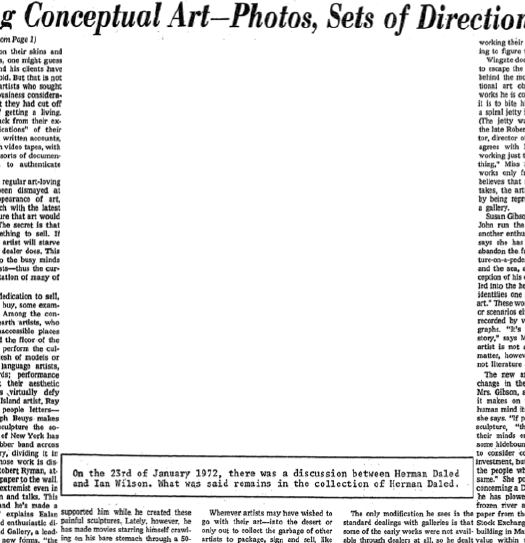 On some day in January 1972, there was a discussion between Count Panza and Ian Wilson. What was said remains in the collection of Count Panza.
--A guess at what a young gallery assistant named
Jeffrey Deitch typed up
on a piece of paper which itself is
now in SFMOMA's collection
.
What happens to an Ian Wilson piece when one of the participants dies?
Art collector Giuseppe Panza di Biumo, 87, has died in Milan [lat]
previously: The Paper of Record